Weronika, 18, Femmina, Polonia
www.17thaugust.tumblr.comUltimo accesso: mese scorso
4

9

1

1

5

ascolti dal 29 Mar 2012
470 brani preferiti | 6 messaggi nei forum | 1 playlist |

217 messaggi in bacheca
Aggiorna |


Feed
| | | | | |
| --- | --- | --- | --- | --- |
| 1 | | | | |
| 2 | | | | |
| 3 | | | | |
| 4 | | | | |
| 5 | | | | |
| 6 | | | | |
| 7 | | | | |
| 8 | | | | |
| 9 | | | | |
| 9 | | | | |
| 11 | | | | |
| 12 | | | | |
| 13 | | | | |
| 13 | | | | |
| 13 | | | | |

Feed
Descrizione
Amazing voice. Amazing soul. Amazing person.
C O R Y M O N T E I T H
1982 - 2013
'I talk to him a lot.
I can still see his face and
I can hear his voice so clearly.
Do you think that I'll ever forget it,
because I'm afraid that one day I will.'
~ Rachel Berry, 5x03 the Quarterback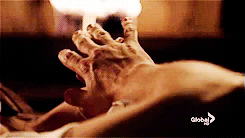 Will
: And now what?
Rachel
: I don't know something different.
Will
: Maybe something better.
Rachel
: I just-I don't think that's possible.
He was my person.