Workers of the world, unite !, 48, Maschio, Francia
www.last.fm/group/Maceo+Pa…Ultimo accesso: 3 ore fa
4

9

4

7

2

ascolti dal 19 Set 2008
94 brani preferiti | 5.419 messaggi nei forum | 0 playlist |

2.470 messaggi in bacheca
Aggiorna |


Feed

Feed
Descrizione

Politcal Compass Test
( Highest score was LindsayVL:

98.2301 %

in SES.)
( Highest score was cricketantmusic:

+0.9354%

SES increased)
( 100% was moik:

16529

new scrobbles)
( 100% was cricketantmusic:

2270

new artists)
( 100% was moik:

992711

Overall tracks)
( 100% was efoja_87:

263244

Artists)
POINTS AWARDED (100 is the limit):
Per Total Artists Scrobbled (PTTS): -27

Per Total Artists Count (PTAC): 66

Per Smart Eclectic Score (PSES): 94

Per Artists Added (PA+): -3

Per Scrobbles Added (PS+): -51

Per Variance (PVAR+): -94

Per Compatibility with efoja_87 (P1stC): 87

Per Proximity to the Average SES (PCASE): -113

Per Monthly Taste (PMT): 53

Per Low Taste in Top Artist (PTPC): 97

Per Register date vs. Music (PRVM): 94

Per Monthly AEP (PMAEP): 75

LAST SCORE IS: 26.846153846153847
rolandkirk in KBS!:
Rank: of 220 Players.
Score: 3013.56 Pts.
WINS: 0.
Top KBS! Player: Ovres
Last Month I Played:

688 Tracks

, adding

124 New Artists in my library (MT: 5.548)
My Top Artist is: Lucien Dubuis Trio with a taste of

0.1454%

----------- Recent Loved Artist: MANIFIESTO SKAJAZZ
rolandkirk
LastFm Level: 59
Group's average SES% is 16.7675% (Average player is johnpaulgeorge1 with 16.8907% in SES%
Listen Unlistened Music!
Join the group with at least

857.3

artists and

8573

Tracks scrobbled in your library ( SE CALCULATOR)
DATA TAKEN 11/16/2014 20:18:04. UPDATE YOUR BBCODE HERE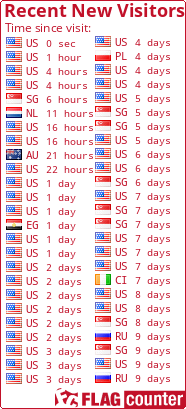 Let
Free



Free Is Free !!!