26, Femmina, Germania
caramelmemories.tumblr.com/Ultimo accesso: Febbraio 2013
1

8

3

2

8

ascolti dal 14 Mar 2008
566 brani preferiti | 1 messaggio nei forum | 1 playlist |

30 messaggi in bacheca
Aggiorna |


Feed
| | | | | |
| --- | --- | --- | --- | --- |
| 1 | | | | |
| 2 | | | | |
| 3 | | | | |
| 4 | | | | |
| 5 | | | | |
| 6 | | | | |
| 7 | | | | |
| 8 | | | | |
| 9 | | | | |
| 10 | | | | |
| 11 | | | | |
| 12 | | | | |
| 13 | | | | |
| 14 | | | | |
| 15 | | | | |
| 15 | | | | |
| 17 | | | | |
| 18 | | | | |
| 19 | | | | |
| 20 | | | | |

Feed
| | | | | | |
| --- | --- | --- | --- | --- | --- |
| 1 | | | | | |
| 2 | | | | | |
| 3 | | | | | |
| 3 | | | | | |
| 5 | | | | | |
| 6 | | | | | |
| 7 | | | | | |
| 7 | | | | | |
| 9 | | | | | |
| 10 | | | | | |
| 10 | | | | | |
| 12 | | | | | |
| 12 | | | | | |
| 14 | | | | | |
| 15 | | | | | |
Descrizione
I am not that complicated, I just need some time... Life is easy when you fake it.
Quiet time is underrated,I still can't stand to be alone that might be why I'm so unstable, barely able to hold on .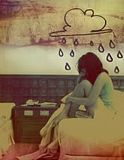 Play me a sad song because that's what I want to hear.
I want to remember the places that we left,
lost to the mists of time.
On buses that move through the night, we sleep on and on....
She said, 'Go out now. Go out now to the streets, girl.
You write your own life story. And you alone decide if it's gonna be a magazine or poetry.'
Don't pretend you've got nothing to say- you've got a lot to say.
And I wish, always, that I could thank you, but I guess I just don't know how.
'Cause you said the best thing I could do for you is to take good care of myself.

And you became a ghost before you wanted and my heart is the home you've haunted.
And every time i hear the sirens sing, I feel footsteps inside of me.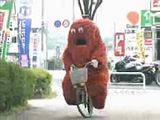 Last.FM Milestones
1st track: (14 Mar 2008)
Blur - Song 2

10th track: (14 Mar 2008)
Porcupine Tree - Last Chance to Evacuate planet earth ... (Live)

50th track: (14 Mar 2008)
Cat Power - The Greatest

100th track: (28 Mar 2008)
Blur - To The End

500th track: (03 May 2008)
Porcupine Tree - Where We Would Be (live)

1000th track: (01 Jun 2008)
The Shins - Sleeping Lessons

1500th track: (06 Jul 2008)
Friska Viljor - Arpeggio

10000th track: (21 Dec 2009)
Holly Throsby - Now I Love Someone

11000th track: (16 Apr 2010)
4 Non Blondes - What's Up

Generated on 13 Jul 2010
Get yours here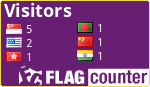 Attività recenti