playing things too safe is the most popular way to fail, 29, Maschio, SveziaUltimo accesso: Martedì mattina
1

0

7

0

1

9

ascolti dal 15 Mar 2005
0 brani preferiti | 19 messaggi nei forum | 0 playlist |

195 messaggi in bacheca
Aggiorna |


Feed
| | | | | |
| --- | --- | --- | --- | --- |
| 1 | | | | |
| 2 | | | | |
| 3 | | | | |
| 4 | | | | |
| 5 | | | | |
| 6 | | | | |
| 7 | | | | |
| 8 | | | | |
| 9 | | | | |
| 10 | | | | |
| 11 | | | | |
| 12 | | | | |
| 13 | | | | |
| 14 | | | | |
| 15 | | | | |
| 16 | | | | |
| 17 | | | | |
| 18 | | | | |
| 19 | | | | |
| 20 | | | | |
| 21 | | | | |
| 22 | | | | |
| 23 | | | | |
| 24 | | | | |
| 25 | | | | |
| 26 | | | | |
| 27 | | | | |
| 28 | | | | |
| 29 | | | | |
| 30 | | | | |

Feed
| | | | | | |
| --- | --- | --- | --- | --- | --- |
| 1 | | | | | |
| 2 | | | | | |
| 3 | | | | | |
| 4 | | | | | |
| 5 | | | | | |
| 6 | | | | | |
| 7 | | | | | |
| 8 | | | | | |
| 9 | | | | | |
| 10 | | | | | |
| 11 | | | | | |
| 12 | | | | | |
| 13 | | | | | |
| 14 | | | | | |
| 15 | | | | | |
| 16 | | | | | |
| 16 | | | | | |
| 18 | | | | | |
| 18 | | | | | |
| 18 | | | | | |
| 21 | | | | | |
| 22 | | | | | |
| 23 | | | | | |
| 23 | | | | | |
| 25 | | | | | |
| 26 | | | | | |
| 26 | | | | | |
| 26 | | | | | |
| 29 | | | | | |
| 30 | | | | | |
Descrizione
Just before our love got lost you said,
"I am as constant as a Northern star."
And I said, "Constantly in the darkness?
Where's that at? If you want me I'll be in the bar." / J.M.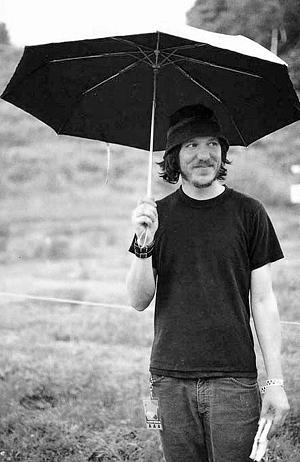 Music is worth doing just because. It doesn't have to be justified by some political point of view, and it's kind of insulting to the music to make it a tool for something else. / E.S.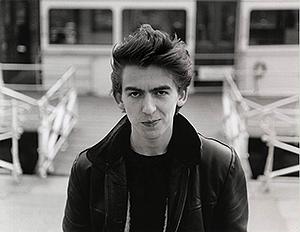 I think the popular music has gone truly weird. It's either cutesy-wutesy or it's hard, nasty stuff. It's good that this has life again with the youth. / G.H.