Jay, 47, Maschio, Canada
www.ted.comUltimo accesso: 2 ore fa
1

3

5

4

2

8

ascolti dal 8 Apr 2008
453 brani preferiti | 6.113 messaggi nei forum | 1 playlist |

2.182 messaggi in bacheca
Aggiorna |


Scrobbling in corso da

Radio di Last.fm
(
La libreria di worldmusicwoman
)
Visualizza altro

Feed
| | | | | |
| --- | --- | --- | --- | --- |
| 1 | | | | |
| 2 | | | | |
| 3 | | | | |
| 3 | | | | |
| 5 | | | | |
| 6 | | | | |
| 7 | | | | |
| 7 | | | | |
| 7 | | | | |
| 10 | | | | |
| 10 | | | | |
| 12 | | | | |
| 13 | | | | |
| 14 | | | | |
| 14 | | | | |
| 16 | | | | |
| 16 | | | | |
| 16 | | | | |
| 19 | | | | |
| 19 | | | | |

Feed
| | | | | | |
| --- | --- | --- | --- | --- | --- |
| 1 | | | | | |
| 2 | | | | | |
| 2 | | | | | |
| 2 | | | | | |
| 2 | | | | | |
| 2 | | | | | |
| 2 | | | | | |
| 8 | | | | | |
| 8 | | | | | |
| 8 | | | | | |
| 8 | | | | | |
| 8 | | | | | |
| 8 | | | | | |
| 8 | | | | | |
| 8 | | | | | |
| 8 | | | | | |
| 8 | | | | | |
| 18 | | | | | |
| 18 | | | | | |
| 18 | | | | | |
Descrizione
HELLO, WELCOME, VERY EXCITED TO MEET YOU!!!!
Winter 2013 is here - only 2 weeks until spring!First snowfall - Nov 2Heaviest snowfall - Nov 16 = 19cmColdest day - Dec 22 = -32.7c
(before windchill)
The Peacock Spider ~ Maratus volans Ta-Da!
I do not know where this originated but I like it
"Not everything that is nice is true and not everything that is true is nice"
Ever wonder if someone is watching over you?
Free kisses!
C+C Music Factory
-
Gonna Make You Sweat (Everybody Dance Now)
Not really sure why but I LOVE otters
Had a few ferrets as pets - Squirmy, Truffles and Stinky. Ferrets are pretty fun if you can handle their musky smell but they don't live very long :(
The Walking Dead
Theme Song
Last.fm Walking Dead Group
TINY PLASTIC MEN
http://tinyplasticmen.ca
Bob's Burgers
Theme song
The Banana Splits
-
Tra La La
I think that Knallerfrauen / Martina Hill is hilarious
We are the Borg. We will add your musical distinctiveness to our own. Resistance is futile
Mewbacca
Artist Pascal Campion - The View
Artist Ashot Gevorkyan - Fight Club
Artist Pierre-Eugene-Emile Hebert - Forever!! Never!!
Artist Natalie Shau - Tears Collector
Artist Malika Favre
Artist Ursula I Abresch - Whispers and Giggles
Artist Andreas Puhl - Untitled Project
Artist Glenn Barr - Souvenir of Sadness
Artist Marcel Pirosca - Misery Deluxe
Artist Yaroslav Karas - Serafima
Artist Ash Sivils - Monday Morning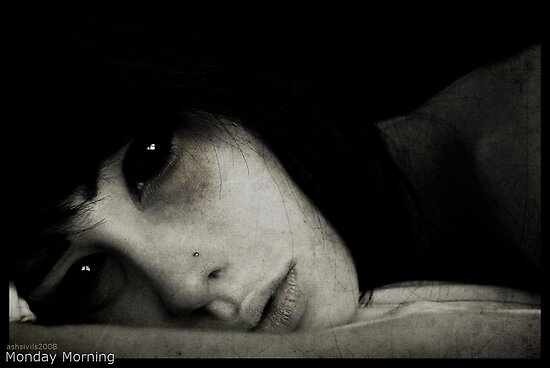 Artist Ash Sivils - Words Mean Nothing
Artist Elizabeth Gadd
Artist Joseph Szabo - Priscilla, Jones Beach, 1969
Artist Martin Wiklund - Tears
Artist Nikita Batlis - Tears of Joy
Artist Thomas Barbey - Tearful Encounter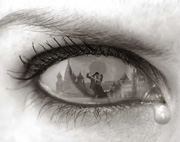 Artist Michael Parkes - The Rose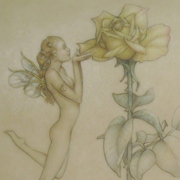 Artist Steve Hanks - Fathers Day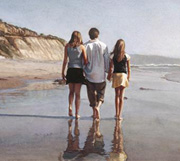 Artist Steve McCurry - Kham, Tibet
Artist Anna Sponer - Broken Heart
Artist Frank Horvat - Le Chien Qui Fume
Artist Kasia/april182 - Consoler of the Lonley
Artist Laura Makabresku - Never Let Me Go
Artist Arthur Tress - Singing Chair
Artist Linnea Strid - Look at me, I'm talking to you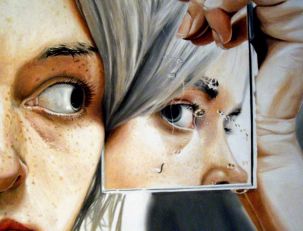 Artist Richie Culver - Granny's Hands
Artist Beth Robinson
Artist Peggy Sirota - Dakota Fanning Mar 2002

Get your own!
"A FLASH OF LIGHT FOLLOWED BY" by CHRIS BATHGATE
I kissed your lips with the safety off....
A Flash of Light Followed By
"APPLE" by CAT JAHNKE
I picked an apple for you to sayI love you, I need you, I want you to stayI placed it up high on a shelf for a dayAnd longed for a bite as it rotted awayIt goes, it goes, it just goes to showsThat anything can happenOh woes, woes pile up to your nose'Cause good enough just isn't good enoughBadum, pomme, pomme, pommeA brush and a comb and a mirror and bladeA horse and a cart and a river and gladeEvery note, every voice, every song ever playedAll collected and lovingly at your feet laid
Apple
ANAIS NIN
"
Each friend represents a world in us, a world not born until they arrive, and it is only by this meeting that a new world is born.
"
THOMAS A. EDISON
"
Opportunity is missed by most people because it is dressed in overalls and looks like work
"
ANAIS NIN
"
If you do not breathe through writing, if you do not cry out in writing, or sing in writing, then don't write, because our culture has no use for it.
"
My eclectic score is currently
94/100
My super-eclectic score is currently
632/1000
You can compute your own score at
http://anthony.liekens.net/pub/scripts/last.fm/supereclectic.php
A definition of Hell:
The last day you have on Earth, the person you became will meet the person you could have become.
You say that you love rain, but you open your umbrella when it rains.You say that you love the sun, but you find a shadow spot when the sun shines.You say that you love the wind, but you close your windows when wind blows.This is why I am afraid, you say that you love me too.
THANKS FOR VISITING
Attività recenti