Maurice Spurway, 61, Maschio, Regno Unito
www.facebook.com/maurice.s…Ultimo accesso: 12 minuti fa
3

0

0

4

9

9

ascolti dal 4 Ago 2007
3.861 brani preferiti | 1.849 messaggi nei forum | 1 playlist |

1.175 messaggi in bacheca
Aggiorna |


Scrobbling in corso da

Scrobbler Last.fm
Visualizza altro

Feed
| | | | | |
| --- | --- | --- | --- | --- |
| 1 | | | | |
| 2 | | | | |
| 3 | | | | |
| 3 | | | | |
| 3 | | | | |
| 3 | | | | |
| 3 | | | | |
| 3 | | | | |
| 3 | | | | |
| 3 | | | | |
| 3 | | | | |
| 12 | | | | |
| 12 | | | | |
| 12 | | | | |
| 12 | | | | |
| 12 | | | | |
| 12 | | | | |
| 12 | | | | |
| 12 | | | | |
| 12 | | | | |
| 12 | | | | |
| 22 | | | | |
| 22 | | | | |
| 22 | | | | |
| 22 | | | | |
| 26 | | | | |
| 26 | | | | |
| 26 | | | | |
| 26 | | | | |
| 26 | | | | |
| 31 | | | | |
| 31 | | | | |
| 31 | | | | |
| 34 | | | | |
| 34 | | | | |
| 34 | | | | |
| 34 | | | | |
| 34 | | | | |
| 34 | | | | |
| 34 | | | | |
| 41 | | | | |
| 41 | | | | |
| 41 | | | | |
| 41 | | | | |
| 41 | | | | |
| 41 | | | | |
| 41 | | | | |
| 41 | | | | |
| 41 | | | | |
| 41 | | | | |

Feed
Descrizione
Live in Exeter UK. Work thoughout UK. ... Pagan. Buddhist. Environmentalist. Surrealist. Anarchist. Existentialist. Optimist. Cricket lover. Music lover....
I have about 1400 CDs: See list here
I live here ...

Join the Syd Barrett Appreciation Society...
Join the Desert Island Discs group...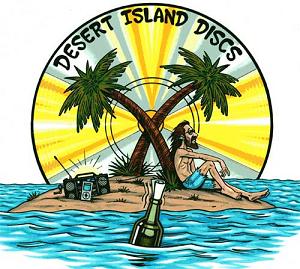 My Political Compass
Get Yours Here
A prize goes to the first person who can name all 9 albums:
What is our possible future on this planet?

Science tells us that the Summer Ice Sheet in the Arctic will disappear completely in about 10 to 15 years. This will cause an Albedo Flip meaning that the now dark ocean begins to absorb even more solar radiation.

This extra warming could trigger two cataclysmic events.
1: The Greenland Ice Sheet breaks up and melts into the ocean raising ocean levels by 7 metres - enough to inundate most of the worlds major cities and fertile land.
2: The Siberian Permfrost melts and releases the Methane that was locked in by the ice. This will cause an uncontrolled increase in greenhouse gas concentrations, which could trigger runaway climate change.

In effect, humanity is in a "State of Emergency".
Ban Ki-moon - the UN Secretary General explains it clearly: "This is an emergency, and emergency situations require emergency actions"
"It's time to think outside the barrel"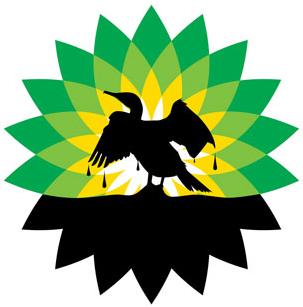 My Scrobble History:
If you hate these adverts that roll across your last.fm page, (and all the others) then switch to Firefox, and get the
Adblock Plus
Add-on. Give me a shout if you need any help.
Aristotle - I just love this guy:
"Happiness is the meaning and the purpose of life, the whole aim and end of human existence"
There's no vagueness there. I totally agree with Aristotle, but I don't know why.
Engineer, Intellectual, Naturalist, Logical
A Philosophy of Living


Ingredients of a happy life...


SUFFICIENCY

These are the minimum requirements. We need sufficient good food, water, clean air, shelter etc.


SIMPLICITY

We need to know the difference between wants and needs. We might want an iPod, a Ferrari, a new house, and a holiday in Thailand etc. but we don't need it. Many people fail to meet their needs, by responding only to their wants. And of course our civilisation will end if everyone meets their wants. Not to desire is to be free.


LOVE

To love and to be loved. David Bohm has taught us that we are all essentially the same. Everyone is a reflection of who we are. As such it is possible to love anyone, and be loved by anyone.


STILLNESS

: We need to have moments of waking stillness and emptiness.


MUSIC

This goes without saying. Music and dance is the jig of life.


MISSION

Maslow called this self actualisation. A reason to live that goes beyond mere thinking, having or being. It is the tao of doing. The need to act on our beliefs, and to reach out beyond our abilities.

Buddhism has the characteristics of what would be expected in a cosmic religion for the future: It transcends a personal God, avoids dogmas and theology; it covers both the natural and the spiritual, and it is based on a religious sense aspiring from the experience of all things, natural and spiritual, as a meaningful unity. --- Albert Einstein
I have a blog
I'm on facebook:
Steven Wilson
is a god to me...
picture taken by
proggirl
Bobby (RIP):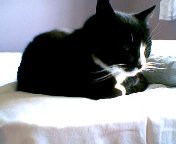 Visitors since July 2009:
Weekly Artist Stats
Find your Reverse Neighbours
Full Neighbours List
My 50 top albums
Taste-o-meter with User
Top Albums by a Band
Flagcounter group
Flagcounter Visitors group
Flagcounter - get new flags
Flags we shall collect
World Flag Collectors
Flag Collectors


Attività recenti