Kate, Femmina, Stati Uniti
une-bombe.tumblr.com/Ultimo accesso: Luglio 2014
6

0

2

2

3

ascolti dal 6 Feb 2006
168 brani preferiti | 103 messaggi nei forum | 2 playlist |

78 messaggi in bacheca
Aggiorna |


Feed
| | | | | |
| --- | --- | --- | --- | --- |
| 1 | | | | |
| 2 | | | | |
| 3 | | | | |
| 4 | | | | |
| 5 | | | | |
| 6 | | | | |
| 7 | | | | |
| 8 | | | | |
| 9 | | | | |
| 10 | | | | |
| 11 | | | | |
| 12 | | | | |
| 13 | | | | |
| 14 | | | | |
| 15 | | | | |
| 16 | | | | |
| 17 | | | | |
| 18 | | | | |
| 19 | | | | |
| 20 | | | | |
| 21 | | | | |
| 22 | | | | |
| 23 | | | | |
| 24 | | | | |
| 25 | | | | |
| 26 | | | | |
| 27 | | | | |
| 28 | | | | |
| 29 | | | | |
| 30 | | | | |
| 31 | | | | |
| 31 | | | | |
| 33 | | | | |
| 33 | | | | |
| 35 | | | | |
| 36 | | | | |
| 37 | | | | |
| 38 | | | | |
| 39 | | | | |
| 39 | | | | |
| 41 | | | | |
| 42 | | | | |
| 43 | | | | |
| 43 | | | | |
| 43 | | | | |
| 46 | | | | |
| 47 | | | | |
| 47 | | | | |
| 49 | | | | |
| 50 | | | | |

Feed
| | | | | | |
| --- | --- | --- | --- | --- | --- |
| 1 | | | | | |
| 2 | | | | | |
| 3 | | | | | |
| 4 | | | | | |
| 5 | | | | | |
| 6 | | | | | |
| 7 | | | | | |
| 8 | | | | | |
| 9 | | | | | |
| 9 | | | | | |
| 11 | | | | | |
| 11 | | | | | |
| 13 | | | | | |
| 14 | | | | | |
| 14 | | | | | |
Descrizione
"I often think about the world in which I live today, all the animals and plants and nature's guilds set on display. But the most amazing thing that I've seen in my time, is all the different people, and all their different minds and ways. It would take a lifetime to explain."
-- No Doubt
In music the passions enjoy themselves.
-- Nietzsche
I wrote the worst novel ever.
-- Sophie Ellis-Bextor
Listens
10th track: (06 Feb 2006)
Jonathan Larson - One Song Glory

25th track: (06 Feb 2006)
Fefe Dobson - Don't Let It Go To Your Head

100th track: (07 Feb 2006)
Muse - Unintended

250th track: (09 Feb 2006)
Poe - Junkie

1000th track: (21 Feb 2006)
Coldplay - Sleeping Sun

2500th track: (10 Mar 2006)
Tori Amos - Silent All These Years

10000th track: (27 May 2006)
Spice Girls - Spice Up Your Life (Ralphie Rosario Radio Edit)

50000th track: (26 Aug 2008)
Story of the Year - Anthem of Our Dying Day

55000th track: (23 Jun 2012)
The Sounds - Underground

55800th track: (15 Feb 2013)
Sophie Ellis-Bextor - Love It Is Love

Generated on 22 Feb 2013
Get yours here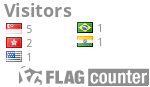 Artists of the alphabet 25 Giu 2006 |

2 commenti

Changing lifestyles; changing tastes 6 Mar 2006 |

6 commenti

"Oh for the love of [Coldplay]..."

21 Feb 2006