Melissa, 37, Femmina, Stati UnitiUltimo accesso: Gennaio 2013
2

0

5

8

2

ascolti dal 27 Mar 2007
86 brani preferiti | 22 messaggi nei forum | 1 playlist |

1.924 messaggi in bacheca
Aggiorna |


Feed
| | | | | |
| --- | --- | --- | --- | --- |
| 1 | | | | |
| 2 | | | | |
| 3 | | | | |
| 4 | | | | |
| 5 | | | | |
| 6 | | | | |
| 7 | | | | |
| 8 | | | | |
| 9 | | | | |
| 10 | | | | |
| 11 | | | | |
| 12 | | | | |
| 13 | | | | |
| 14 | | | | |
| 15 | | | | |

Feed
| | | | | | |
| --- | --- | --- | --- | --- | --- |
| 1 | | | | | |
| 2 | | | | | |
| 3 | | | | | |
| 3 | | | | | |
| 3 | | | | | |
| 6 | | | | | |
| 6 | | | | | |
| 6 | | | | | |
| 6 | | | | | |
| 6 | | | | | |
| 11 | | | | | |
| 11 | | | | | |
| 11 | | | | | |
| 14 | | | | | |
| 14 | | | | | |
Descrizione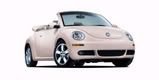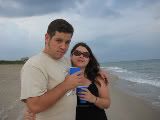 Recently (meaning mostly 90s), I like alternative music such as Stone Temple Pilots, Alice In Chains, Soundgarden, and current ones like the Killers, Linkin Park, StainD, NIN, Velvet Revolver, Audioslave, etc.....I could go on forever.
Scott Weiland is the best frontman I have ever seen live...All kinds of awesome!
My choice early in life was either to be a piano-player in a whorehouse or a politician. And to tell the truth, there's hardly any difference.
-- Harry S. Truman (circa 1962)
Create your own visitor map!