Maschio, Stati UnitiUltimo accesso: Maggio 2010
2

3

1

0

7

ascolti dal 13 Lug 2008
201 brani preferiti | 110 messaggi nei forum | 1 playlist |

293 messaggi in bacheca
Aggiorna |


Feed
| | | | | |
| --- | --- | --- | --- | --- |
| 1 | | | | |
| 2 | | | | |
| 3 | | | | |
| 4 | | | | |
| 5 | | | | |
| 6 | | | | |
| 7 | | | | |
| 8 | | | | |
| 8 | | | | |
| 10 | | | | |
| 11 | | | | |
| 12 | | | | |
| 13 | | | | |
| 14 | | | | |
| 14 | | | | |
| 14 | | | | |
| 14 | | | | |
| 18 | | | | |
| 18 | | | | |
| 18 | | | | |
| 21 | | | | |
| 21 | | | | |
| 21 | | | | |
| 21 | | | | |
| 25 | | | | |
| 25 | | | | |
| 25 | | | | |
| 25 | | | | |
| 25 | | | | |
| 30 | | | | |
| 31 | | | | |
| 31 | | | | |
| 33 | | | | |
| 33 | | | | |
| 33 | | | | |
| 36 | | | | |
| 37 | | | | |
| 37 | | | | |
| 37 | | | | |
| 40 | | | | |
| 41 | | | | |
| 41 | | | | |
| 41 | | | | |
| 44 | | | | |
| 44 | | | | |
| 46 | | | | |
| 47 | | | | |
| 48 | | | | |
| 48 | | | | |
| 50 | | | | |

Feed
| | | | | | |
| --- | --- | --- | --- | --- | --- |
| 1 | | | | | |
| 2 | | | | | |
| 3 | | | | | |
| 4 | | | | | |
| 5 | | | | | |
| 6 | | | | | |
| 6 | | | | | |
| 8 | | | | | |
| 8 | | | | | |
| 8 | | | | | |
| 11 | | | | | |
| 11 | | | | | |
| 11 | | | | | |
| 14 | | | | | |
| 14 | | | | | |
| 14 | | | | | |
| 14 | | | | | |
| 14 | | | | | |
| 14 | | | | | |
| 14 | | | | | |
| 14 | | | | | |
| 22 | | | | | |
| 22 | | | | | |
| 22 | | | | | |
| 22 | | | | | |
| 26 | | | | | |
| 26 | | | | | |
| 26 | | | | | |
| 26 | | | | | |
| 26 | | | | | |
| 26 | | | | | |
| 26 | | | | | |
| 26 | | | | | |
| 34 | | | | | |
| 34 | | | | | |
| 34 | | | | | |
| 34 | | | | | |
| 34 | | | | | |
| 34 | | | | | |
| 34 | | | | | |
| 34 | | | | | |
| 34 | | | | | |
| 34 | | | | | |
| 34 | | | | | |
| 45 | | | | | |
| 45 | | | | | |
| 45 | | | | | |
| 45 | | | | | |
| 45 | | | | | |
| 45 | | | | | |
Descrizione
currently using a different profile. i may use this one again at some point, but who knows.
What you got back home, little sister, to play your fuzzy warbles on? I bet you got little save pitiful, portable picnic players. Come with uncle and hear all proper! Hear angel trumpets and devil trombones. You are invited.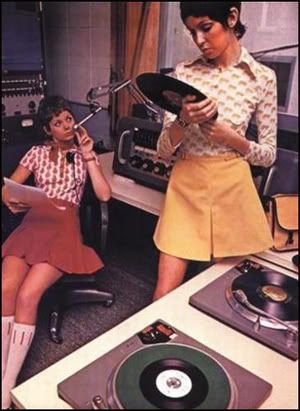 maulofsound non ha ancora amici su Last.fm.