Lionel, 45, Maschio, Regno Unito
lionet.co.uk/lionet/welcom…Ultimo accesso: 10 ore fa
2

8

5

6

6

ascolti dal 30 Gen 2008
555 brani preferiti | 0 messaggi nei forum | 3 playlist |

104 messaggi in bacheca
Aggiorna |


Feed
| | | | | |
| --- | --- | --- | --- | --- |
| 1 | | | | |
| 2 | | | | |
| 3 | | | | |
| 4 | | | | |
| 4 | | | | |
| 6 | | | | |
| 7 | | | | |
| 8 | | | | |
| 9 | | | | |
| 10 | | | | |
| 11 | | | | |
| 12 | | | | |
| 13 | | | | |
| 14 | | | | |
| 14 | | | | |

Feed
| | | | | | |
| --- | --- | --- | --- | --- | --- |
| 1 | | | | | |
| 2 | | | | | |
| 3 | | | | | |
| 4 | | | | | |
| 5 | | | | | |
| 6 | | | | | |
| 7 | | | | | |
| 8 | | | | | |
| 8 | | | | | |
| 10 | | | | | |
| 11 | | | | | |
| 12 | | | | | |
| 13 | | | | | |
| 14 | | | | | |
| 15 | | | | | |
Descrizione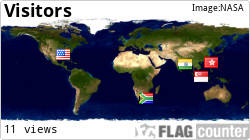 Activities:
Walking, Swimming, Chatting, Computing, Church, Debating
Topics:
Technology, Psychology, Spirituality, Philosophy, Society, Healthcare, International Development, Community
Occupation:
Telecomms
My top artists over the last 7 days:
Click here to ask me a
Question
Take your top 50 artists. For each of these artists, collect the top 20 similar artists (where the artist itself is the #1 most similar). The resulting number of unique artists is your
super-eclectic score
. You can compute your own score at
http://anthony.liekens.net/pub/scripts/last.fm/supereclectic.php
My super-eclectic score (as calculated on 10th June 2012) was:
(Mouse-over image)



722/1000
The most similar artists for my profile are Mr. Mister (6), Jason Derülo (5), Johnny Hates Jazz (5), Erasure (5), Kajagoogoo (5), Go West (5), Donna Summer (4), Pitbull (4), Jay Sean (4), Phil Collins (4)

Get your own!
----------------------------------------------------------------------------------------------------
Lionel40's top 10 albums (12month):
1. Chicane - Best Of Chicane (61)
2. ERA - Era 2 (43)
3. Various - American Anthems (39)
4. Owl City - Ocean Eyes (31)
5. Third Day - Offerings II: All I Have to Give (30)
6. Whitney Houston - Whitney (29)
7. Olly Murs - Please Don't Let Me Go (27)
8. Phil Wickham - Cannons (26)
9. JLS - JLS (26)
10. Third Day - Wherever You Are (25)
generated 11.08.2011
----------------------------------------------------------------------------------------------------
Lionel40's top 20 albums (overall):
1. Moby - Play (111)
2. a-ha - The Definitive Singles Collection: 1984-2004 (102)
3. ABBA - Gold: Greatest Hits (82)
4. Madonna - Celebration (66)
5. Pet Shop Boys - Discography: The Complete Singles Collection (57)
6. Pet Shop Boys - PopArt - The Hits (54)
7. Sam Sparro - Sam Sparro (52)
8. Sting - The Very Best Of Sting And The Police (51)
9. Craig David - Hot Stuff [Let's Dance] (47)
10. Johnny Hates Jazz - The Very Best of Johnny Hates Jazz (42)
11. Amy Grant - Lead Me On (42)
12. Madonna - Ray of Light (39)
13. Whitney Houston - Whitney (38)
14. Amy Grant - Straight Ahead (38)
15. Mika - Life In Cartoon Motion (38)
16. Christopher Cross - The Best of Christopher Cross (35)
17. Various - American Anthems (35)
18. The Beloved - Conscience (34)
19. Various Artists - Playlist: 90s Pop (34)
20. Jordin Sparks - Jordin Sparks (Bonus Track Version) (34)
generated 05.03.2011
Generated on July 31 2012
Attività recenti