Dawn Frost, Stati UnitiUltimo accesso: Dicembre 2012
1

1

1

2

9

ascolti dal 29 Lug 2009
98 brani preferiti | 4 messaggi nei forum | 1 playlist |

89 messaggi in bacheca
Aggiorna |


Feed
| | | | | |
| --- | --- | --- | --- | --- |
| 1 | | | | |
| 2 | | | | |
| 3 | | | | |
| 4 | | | | |
| 5 | | | | |
| 6 | | | | |
| 7 | | | | |
| 8 | | | | |
| 9 | | | | |
| 10 | | | | |
| 11 | | | | |
| 12 | | | | |
| 13 | | | | |
| 14 | | | | |
| 15 | | | | |

Feed
| | | | | | |
| --- | --- | --- | --- | --- | --- |
| 1 | | | | | |
| 2 | | | | | |
| 3 | | | | | |
| 4 | | | | | |
| 5 | | | | | |
| 6 | | | | | |
| 6 | | | | | |
| 6 | | | | | |
| 6 | | | | | |
| 10 | | | | | |
| 11 | | | | | |
| 12 | | | | | |
| 13 | | | | | |
| 14 | | | | | |
| 15 | | | | | |
Descrizione
i'm a college student, christian, vegetarian & spoken word performer/poet... (from Boston)
ASK ME ANYTHING :
http://www.formspring.me/bostonfrost
Loadinq my H a t e r s !...
████████████████]99% Complete
i come from a bi-racial family & love connecting with all people...
i appreciate music that elevates the heart, mind & soul
**********************
Thought For The Week :
11/07/10 - when you judge someone, you don't define them, you define yourself.
10/31/10 - "Dont cry because it's over, smile because it happened" ~ Dr Suess
10/24/10 - "be the change you wish to see in the world ~ Gandhi
10/17/10 - how often do we love someone just because it benefits us? when people are the least lovable, that's when they need our love the most
10/10/10 - you'll find that life is still worthwhile if you just smile ~ MJ
10/03/10 - you might not like the hand you're dealt in life, but with the right strategy you can still win the game
9/25/10 - "faith is taking the first step when you don't see the whole staircase" ~ MLK Jr
9/19/10 - " In the End, We will remember not the words of our enemies, but the silence of our friends" - MLK Jr
9/12/10 - before thinking about the satisfaction of getting the last word in an argument imagine the anguish it could cause if you found out those were the last words you ever spoke to someone you love just shortly before their tragic death... always speak in love, love should be stronger than pride
9/5/10 "it is far better to be hated for who you are than to be loved for who you are not"
8/29/10 - "Love is like the Sea... first you're floatin' high, then it takes you under"
8/22/10 - "Life is 10% what happens to you & 90% how you react to it"
8/15/10 - "learn to appreciate your enemies... they challenge you to rise above"
8/08/10 - " LOOK INTO THE FUTURE CUZ TOMORROW IS YOUR PAST "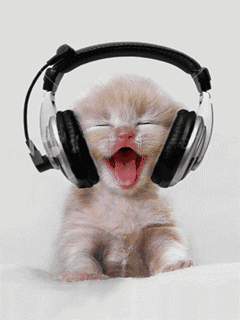 Attività recenti
JColeM e lil_frosty sono diventati amici.

Febbraio 2013