∆, 30, Maschio, GeorgiaUltimo accesso: 17 giorni fa
6

6

9

6

1

ascolti dal 11 Giu 2011
1.924 brani preferiti | 1 messaggio nei forum | 0 playlist |

23 messaggi in bacheca
Aggiorna |


Feed
| | | | | |
| --- | --- | --- | --- | --- |
| 1 | | | | |
| 2 | | | | |
| 3 | | | | |
| 4 | | | | |
| 5 | | | | |
| 6 | | | | |
| 7 | | | | |
| 8 | | | | |
| 9 | | | | |
| 10 | | | | |
| 11 | | | | |
| 12 | | | | |
| 13 | | | | |
| 14 | | | | |
| 15 | | | | |

Feed
| | | | | | |
| --- | --- | --- | --- | --- | --- |
| 1 | | | | | |
| 2 | | | | | |
| 3 | | | | | |
| 4 | | | | | |
| 5 | | | | | |
| 6 | | | | | |
| 7 | | | | | |
| 8 | | | | | |
| 9 | | | | | |
| 10 | | | | | |
| 11 | | | | | |
| 12 | | | | | |
| 13 | | | | | |
| 14 | | | | | |
| 15 | | | | | |
Descrizione
I'll be waiting in the shadows till the day that you fall
...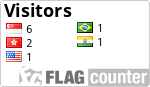 I'll stay, listen to my favourite tunes, that's where I belong
...
We've been losing our exits one by one
...
Is there a time to run for cover?
A time for kiss and tell
...
Everybody says that the living is easy
I can barely see 'cause my head's in the way
...
You never believe the shitty thoughts I think
...
Мне триста лет, я выполз из тьмы
...
И нас везет по тусклым звездам старый блюзмен-транвестит
...
I've rolled and I tumbled
...
I leaned on the wall and the wall leaned away
...
Надену я чёрную шляпу, Поеду я в город Анапу
...
He jammed with the mighty Joe Strummer
...
Это было на рождество. Наш городок замело снегом.
Я возвращлся с работы домой и как раз проходил мимо ломбарда на площади. В витрине было выставлено пианино. Слева от него, как сейчас помню - изогнутый саксофон. Рядом - старые ножницы для кастрации быков, какие-то окислившиеся зубные протезы и прочий хлам. Помню, подумал ещё тогда - всё-таки, как у нас люди живут. Но в то-же мгновение я понял что... Что должен положить руки на клавиши этого черно-белого создания. Это ведь было на рождество. Я бежал сломя голову всю дорогу домой, схватил мамино пальто и закричал: Мама... Я
просто должен положить руки на эту штуку и тогда я смогу ездить по Easy Street в левом ряду. Моя
мама, господи благослови, бежала до самого ломбарда. Было полнолуние и будь я проклят если
совру... Нет... Пусть меня подвесят за хвост как кота и вороны склюют всё если я совру, ну, кроме
шляпы... Моя мать разнесла кирпичем витрину и добыла для меня пианино... Что тут добавить,остальное принадлежит истории. Даже то, что я так толком и не выучился на нем играть...
...
I got my fingers crossed on a shooting star
...
And every proton and unnamed neutron is fusing in my bones
...
I'm going to San Bernardino, ring-a-ding-ding
...
Just like you for being born without a silver spoon
...
Ночью я кроссворд решаю и я этому так рад
...
Jamaica' aroma
...
I look to my eskimo friend
When I'm down,down,down
...
I stay down with my demons
...
Chiba City Blues
...
This is presented as a work of fiction
and dedicated to nobody
...
Listen through the traffic and circulation
Attività recenti