JoAnna, 27, Femmina, PoloniaUltimo accesso: 15 giorni fa
3

7

9

7

7

ascolti dal 14 Feb 2009
343 brani preferiti | 0 messaggi nei forum | 1 playlist |

7 messaggi in bacheca
Aggiorna |


Feed
| | | | | |
| --- | --- | --- | --- | --- |
| 1 | | | | |
| 2 | | | | |
| 3 | | | | |
| 4 | | | | |
| 5 | | | | |
| 6 | | | | |
| 7 | | | | |
| 8 | | | | |
| 9 | | | | |
| 10 | | | | |
| 11 | | | | |
| 12 | | | | |
| 13 | | | | |
| 14 | | | | |
| 15 | | | | |
| 16 | | | | |
| 17 | | | | |
| 18 | | | | |
| 19 | | | | |
| 20 | | | | |

Feed
| | | | | | |
| --- | --- | --- | --- | --- | --- |
| 1 | | | | | |
| 2 | | | | | |
| 3 | | | | | |
| 4 | | | | | |
| 5 | | | | | |
| 6 | | | | | |
| 7 | | | | | |
| 8 | | | | | |
| 9 | | | | | |
| 10 | | | | | |
| 11 | | | | | |
| 12 | | | | | |
| 13 | | | | | |
| 14 | | | | | |
| 15 | | | | | |
| 16 | | | | | |
| 17 | | | | | |
| 18 | | | | | |
| 19 | | | | | |
| 19 | | | | | |
| 21 | | | | | |
| 21 | | | | | |
| 23 | | | | | |
| 23 | | | | | |
| 23 | | | | | |
| 26 | | | | | |
| 27 | | | | | |
| 27 | | | | | |
| 29 | | | | | |
| 29 | | | | | |
| 31 | | | | | |
| 32 | | | | | |
| 32 | | | | | |
| 34 | | | | | |
| 35 | | | | | |
| 35 | | | | | |
| 37 | | | | | |
| 38 | | | | | |
| 38 | | | | | |
| 40 | | | | | |
| 40 | | | | | |
| 42 | | | | | |
| 42 | | | | | |
| 42 | | | | | |
| 45 | | | | | |
| 46 | | | | | |
| 47 | | | | | |
| 48 | | | | | |
| 49 | | | | | |
| 49 | | | | | |
Descrizione
FAVOURITE ARTISTS
NORAH JONES
"If I could replace the things you gave me
If I could see my face without the tragedy
Then I wouldn't need you (...) to love me"
"Bring me back the good old days,
When you let me misbehave.
Always knew, it wouldn't last,
But if you ask, I'd go again.
It's alright, it's okay,
I don't need you anyway.
You don't have to tell the truth,
Cause if you do I'll tell it too"
ZAZ
"On ira écouter Harlem au coin de Manhattan
On ira rougir le thé dans les souks à Amman
On ira nager dans le lit du fleuve Sénégal
Et on verra brûler Bombay sous un feu de Bengale
On ira gratter le ciel en dessous de Kyoto
On ira sentir Rio battre au cœur de Janeiro
On lèvera nos sur yeux sur le plafond de la chapelle Sixtine
Et on lèvera nos verres dans le café Pouchkine (...)
On dira que les rencontres font les plus beaux voyages
On verra qu'on ne mérite que ce qui se partage
On entendra chanter des musiques d'ailleurs
Et l'on saura donner ce que l'on a de meilleur"
JULIETA VENEGAS
"No voy a llorar y decir que no merezco esto
Por que Es probable que lo merezco,
pero no lo quiero por eso me voy
Que lástima pero adiós"
"Estoy anciosa por soltarlo todo,
Desde el principio hasta llegar al día de hoy,
Una historia tengo en mi para entregarte,
Una historia todavia sin final,
Podriamos decirnos cualquier cosa,
Incluso darnos para siempre un siempre no,
Pero ahora frente a frente aqui sentados,
Festejemos que la vida nos cruzó ,
Hay tantos caminos por andar
Dime si tu quisieras andar conmigo"
BEBE
"Voy a volverme como el fuego
voy a quemar tu puño de acero
y del morao de mis mejillas
saldrá el valor pa cobrarme las heridas.
Malo, malo, malo eres no se daña a quien se quiere, no,
tonto, tonto, tonto eres no te pienses mejor que las mujeres"
JOSS STONE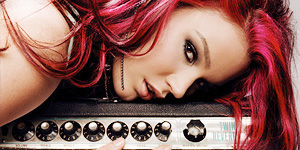 "If you see me walking by
Hand in hand with another guy
Know that it's true
It could have been you
If you'd only treated me right
Out of sight, baby, out of mind
Thats what you do
Could have been you"
RACHAEL YAMAGATA
"My love, my love, my love, how could you do this to me
My love, my love, my love, you're not enough for me
And I shouldn't have to tell you to explain yourself
But all I have is your letter read
And I cannot get it out of my head
And I'm afraid, and I can't breathe,
And I'm in love with you
But you are not with me
And I have put so much into a life
I made too much about you now to lie"
BRODKA
"Świat szamana gdzieś od rana
Zmył się, pod budzik wpadł
Cni mi się do niego w długie, nudne dni
Świat głupieje co dzień wrednie, a mi się wciąż voodoo śni (...)
Rozebrany cały świat, a ja chcę patrzeć, a ja chcę patrzeć
Wszystkim piątej klepki brak (...)
W głowie dyskoteka trwa
Taniec wątki rwie, a w tańcu ciebie chcę
Rozum jak po głębszych dwóch
A myśli plączą się i kroki mylą znów"
SYLWIA GRZESZCZAK
"Nawet szept, krzykiem jest,
z twoich róż to kolce czuję w dłoniach,
wsteczny bieg, suchy płacz,
tyle zła pochyła równia stroma.
Nic się nie stało, to tylko gorszy dzień
nic się nie stało, to zwykły gorszy dzień,
bez podwójnego znaczenia
i dna drugiego tu nie ma"
KATE NASH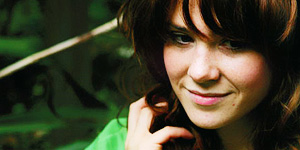 "You could come round to mine
We could drink some wine
In the summertime, It could be quite nice
Actually, I think I might just have the bottle
To myself"
HURTS
"Time waits for no-one,
So do you wanna waste some time tonight?
Don't be afraid of tomorrow,
Just take my hand
I'll make it feel so much better tonight.
Suddenly my eyes are open,
Everything comes into focus.
We are all illuminated,
Lights are shining on our faces, blinding"
LA OREJA DE VAN GOGH
"Mírame con la estrella polar a mis pies.
Vuelvo a casa perdida otra vez
porque no sé dejar de adorarte.
Pienso en ti cada vez que me alejo de mí,
cada vez que prefiero morir,
desde el día que tú me dijiste: tu carita
es una rosa sin abrir."
jeassy's top albums (overall)
1. Norah Jones - The Fall (806)
2. Hurts - Happiness (429)
3. Sylwia Grzeszczak - Sen O Przyszłości (407)
4. Kate Nash - Made of Bricks (378)
5. El Sueño de Morfeo - El Sueño de Morfeo (358)
6. Brodka - Granda (329)
7. Julieta Venegas - Limón y Sal (328)
8. La Oreja de Van Gogh - A las cinco en el Astoria (291)
9. Norah Jones - Come Away with Me (271)
10. Norah Jones - Not Too Late (266)
11. Zaz - Zaz (266)
12. La Oreja de Van Gogh - Lo que te conté mientras te hacías la dormida (262)
13. Marina & the Diamonds - The Family Jewels (259)
14. Bebe - Pafuera Telarañas (258)
15. Norah Jones - Feels Like Home (252)
16. Giulia y Los Tellarini - Eusebio (250)
17. Joss Stone - Colour Me Free! (246)
18. Julieta Venegas - Realmente Lo Mejor (242)
19. Beyoncé - I Am... Sasha Fierce (218)
20. Lana Del Rey - Born to Die (Deluxe Edition) (214)