RSS
Condividi
Gen 10 2012, 7:43
Well it's that time again. I would say I'm sorry it's so late, but I usually don't get around to this until mid January. Hell, I didn't post last year's until February 2nd. These list take me a while to put together. Anyway, without further ado, here we go.
My 10 Favorite*
*(in alphabetical order)


All Pigs Must Die-God Is War
This hardcore supergroup (if you will) featuring Ben Koller of Converge, (who is quickly becoming one of my favorite drummers) along with members of The Hope Conspiracy, The Red Chord and Bloodhorse deliver 32 blistering minutes of aggression and brutality. Creatively blending chaotic hardcore with hints of punk and death metal, this album is not to be missed.





...And You Will Know Us by the Trail of Dead-Tao Of The Dead
Austin, Texas' Trail of Dead is back with their seventh studio album. Tao Of The Dead is a concept-like album that is intended to be listened to as a continuous piece. All of the songs flow and blend together like a symphony or an orchestra. This album also sees them returning to their earlier punk energy they had during the Madonna/Source Tags era. Taos is their best work since Worlds Apart.




East Of The Wall-The Apologist
The sheer talent of each member of New Jersey's East Of The Wall is impressive to say the least. While every member involved not only plays their own instruments, but contributes vocals as well. Their Ressentiment album narrowly missed the cut for my top ten of 2010, but there is no way this one gets chopped this year. The Apologist is a more focused and fluid experience than anything the band has released yet. Hopefully more people will discover the brilliance of this "thinking man's" metal band.




Helms Alee-Weatherhead
I was a little let down at first about this one, but upon further listening, this Seattle trio really composes a well written and thought out album. I don't know how they manage to get their thick, low-end, distorted guitar sound. However they do it, when it hits and they lock in, watch out. Balance Ben Verellen's deep, growling voice with soothing, harmonized female vocals and you've got a recipe for success. For the record, Hozoji Matheson-margullis is one of the better female drummers around.




The Globes-Future Self
This one came out of nowhere. I came across it cruising around random music blogs one night. Glad I took a chance on it. This Spokane, Washington band plays a catchy yet sometimes dark and eerie blend of indie with elements of math rock. With nice instrumentation, great drumming, and clever song structures, this album is a breath of fresh air in the somewhat stale indie genre.




Light Bearer-Lapsus
Light Bearer has created one of the more interesting and impressive post-metal albums I've heard in a long time. Half of the songs on Lapsus exceed fourteen minutes in length, complete with intros, outros, and several movements along the way. While mixing in parts of atmospheric, ambient, sludge, post rock, and metal, Light Bearer manages to integrate it all together in a complex yet cohesive package. This album is beautiful and tough as nails at the same time.




Manchester Orchestra-Simple Math
Here's another gem of an album from one of my favorite indie rock bands. At work, I don't get to listen to anything heavy and have to keep music pretty PG-13. Thank god there are albums like Simple Math for me to keep my sanity without having to listen to the awful radio stations out here in Southern Oregon. Simple Math shows a more matured side to their song-writing, beautifully incorporating well-placed string sections into their melodic and emotional songs. This is a great album.




Mastodon-The Hunter
I've accepted the fact that Mastodon have evolved their sound from being an experimental, sludge-ish, metal band to more of a mainstream, prog-metal band. With that being said, this album kicks serious ass. Heavy where it needs to be yet melodic and composed at other times. Brent Hinds' guitar work is stunning, Troy Sanders' bass presence is powerful and sludgy and Brann Dailor again proves he's a force to be reckoned with on the drums. Mastodon does it again!




MonstrO-MonstrO
This is a difficult album to explain, is it a rock album? Sure. Is it a sludge album? Kinda. Is it a metal album? Why not. This album mixes all those elements with vocals mighty enough to put the best 80's power ballad band to shame. MonstrO features members of Torche, Bloodsimple, Danzig, and Sunday Driver. Do yourself a favor and pick this up, you won't be disappointed.




Vessels-Helioscope
My favorite post rock album this year comes from the Leeds, UK band Vessels. Mostly, but not completely, instrumental, Helioscope takes the listener on a roller-coaster of emotions and moods. When vocals do arise, they are brilliantly harmonized, meaningful and well-executed. Helioscope is an excellent album which should be heard by any fan of post-rock or indie alike.




Other Greats*


*(Not quite top ten)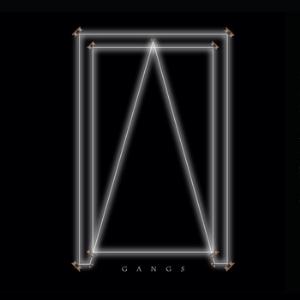 And So I Watch You From Afar-Gangs
Instrumental post rock from Ireland that incorporate math elements, tricky riffs and complex time signatures. Awesome record. In my top ten at one point.




Arcane Roots-Left Fire
What an impressive debut this is. I hear influences in these guys from great UK bands such as Blakfish, Reuben, and Tubelord as well as prog-like structure of bands like The Fall of Troy, The Mars Volta, and The Sound of Animals Fighting. These guys will be massive.




Arsonists Get All The Girls-Motherland
I think I've found my band to take the place of A Textbook Tragedy since their break-up. Arsonists serve up heavy, technical, math-metal with HORSE the band-like keyboards and musicianship that'll make your jaw drop. Super cool album.




Barrows-Imprecari Island
Another random find while cruising the web one night. Great instrumental post rock album out of Los Angeles. If you don't believe me, try it out for yourself for free @ http://barrowstheband.bandcamp.com/album/imprecari-island.




The Black Keys-El Camino
Not too much to say here. Just another cool rock album from this Ohio rock duo.




Cave In-White Silence
I think my expectations of this album were set too high. Sing My Loves is an awesome song, but too many filler songs for me. It's a good album, but it didn't completely win me over.




Explosions in the Sky-Take Care, Take Care, Take Care
Texas post rock giants deliver another solid effort here. Not too much different from their previous work, but it doesn't need to be, it's Explosions.




Generation of Vipers-Howl And Filth
Another badass album that barely missed the cut for top ten. Howl And Filth mixes Rosetta, Isis-like atmospheric, post-metal with big, sludgy riffs that hit hard as a freight train. One of the heaviest albums I've heard in a while. Highly recommended.




Giant Squid-Cenotes
Experimental, post-metal, sludge rock with cello and violin. Beautifully layered and composed. You won't hear another band around that sound anything similar to these guys.




Idol And The Whip-Heavy Sleeper
These guys remind me a lot of Torche. Catchy and well structured while remaining heavy and approachable. I really enjoyed this one. Check this one out.




Jack and the Bearded Fishermen-Places To Hide
Don't let their foolish name deter you, this album is solid. Heavy, grunge-like rock similar to maybe Queens of the Stone Age. This is the kind of band I'd love to play drums for. They should look me up if they ever relocate to Oregon from France.




Like Rats from a Sinking Ship-We Get Along Like A House On Fire
This experimental, post-hardcore, screamo outfit from Norway releases a gem of an album. Clever song writing, full of energy and excellent production makes this an album to not miss.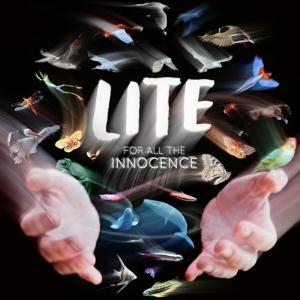 Lite-For All The Innocence
Their Phantasia album made top ten back in 2008. This one's not as solid but, Japan's LITE again proves that they can jam like no other.




Madam Trashy-Book Of Dead
Part stoner rock, part grunge, part indie rock, hints of progressive rock, this was a surprise to stumble across. Check it out, name your price @ http://madamtrashy.bandcamp.com/album/book-of-dead




Russian Circles-Empros
Not my favorite release of theirs, but good nonetheless. Former These Arms Are Snakes bassist Brian Cook is proving to fit in quite nicely with these guys though.




Take A Worm For A Walk Week-T.A.W.F.A.W.W
So many words come to mind when I think of this album: crazy, quirky, cool, eerie, strange, heavy, odd. What a different sound these guys have. I can't even explain it. I enjoyed it a lot though.




Vygr-Hypersleep
I had this album on repeat on my 6 hour flight to Maui this last summer. Something about listening to this while looking down 30,000 feet to the endless ocean below was just amazing. Great post metal with sludge and post rock influences.




Young Legionnaire-Crisis Works
Finally a post YOURCODENAMEIS:MILO project I can get into. Crisis Works has lots of what I miss about YCNI:milo. Not to compare them too much, Young Legionnaire is a great band in it's own with a big future if they can keep it together.



Good, not great*


*worth mentioning

Amos Lee-Mission Bell (folk, singer/song-writer)

Battles-Gloss Drop (math rock, indie rock)

Beware of Safety-Leaves/Scars (post-rock)

Black Tusk-Set The Dial (sludge rock, stoner metal)

Brontide-San Souci (instrumental, post-rock)

Dios Trio-High On Bikes (instrumental, post-rock)

Ed Gein-Bad Luck (hardcore)

Engineer-Crooked Voices (hardcore, sludge)

Fire Spoken by the Buffalo-Hiatus (post-rock)

Hands-Give Me Rest (post-metal, progressive rock)

Hull-Beyond The Lightless Sky (sludge, post-metal)

I Pilot Dæmon-Come What May (hardcore, sludge)

Jardín de la Croix-Ocean Cosmonauts (post-rock, progressive)

June DeVille-Swan Songs Of The Coyote (stoner rock, grunge)

Kerretta-Saansilo (post-rock, progressive)

Kokomo-If Wolves (post-rock)

LE DEAD PROJET-Keep On Living (hardcore)

The Lonely Island-Turtleneck & Chain (comedy)

A Lot Like Birds-A Conversation Piece (post hardcore)

Maybeshewill-I Was Here For A Moment, Then I Was Gone (post-rock)

Meniscus-War Of Currents (post-rock)

New Keepers of the Water Towers-The Calydonian Hunt (stoner metal)

Oak & Bone-Oak & Bone (sludge, stoner metal)

Pianos Become the Teeth-The Lack Long After (post hardcore)

Portugal. The Man-In The Mountain, In The Cloud (indie rock)

Powerwolves-You Won't Find Peace (hardcore)

Rival Schools-Pedals (rock)

Scale the Summit-The Collective (post-rock, progressive)

Selenites-Animaltar (post-metal, hardcore)

Serious Beak-Huxwhukw (post rock, progressive)

The Strokes-Angles (rock)

Ventid-Remember Your Audience (indie rock)

Your Protected-Your Protected (post-rock)

Zippo-Maktub (stoner rock)



Disappointments*


*total letdowns (turds)

Coldplay-Mylo Xyloto
What the hell happened to these guys. Every album has progressively gotten worse. This one sucks.

dredg-Chuckles and Mr. Squeezy
This album feels super rushed and doesn't even come close to being half as good as anything they've ever done. Huge letdown.

Radiohead-The King Of Limbs
I tried & tried but this album does nothing for me.

Young Widows-In And Out Of Youth And Lightness
I loved 2008's Old Wounds, but I just don't get this one at all.


Pretty good year overall. There was a bunch of really great EP's released as well. Be on the lookout for a best of 2011 EP list too. So here's to a 2012 full of more great music. As always, your comments, suggestions, complaints, arguments, whining, bitching and so forth are welcome. cheers!!!
Commenti accettati
I Still Buy CDs
,
People with no social lives that listen to more music than is healthy who are…
,
Extensive Musical Taste
,
Addicted to Last.fm
,
indie sex
,
Openminded Metalheads
,
PETA - People for the Eating of Tasty Animals
,
Music Is My Girlfriend
,
Mac OS X
,
90s Alternative
,
Music fans and Musicians against the RIAA
,
SirensSound
,
People who can't stop listening to music
,
Obscure Music Recommendations
,
Music that gives you goosebumps
,
Long live progression!
,
circlingthedrain
,
Discover new music.
Commenti