Sam, 25, Femmina, Stati UnitiUltimo accesso: Marzo 2013
4

1

5

4

3

ascolti dal 29 Gen 2011
463 brani preferiti | 96 messaggi nei forum | 0 playlist |

135 messaggi in bacheca
Aggiorna |


Feed
| | | | | |
| --- | --- | --- | --- | --- |
| 1 | | | | |
| 2 | | | | |
| 3 | | | | |
| 4 | | | | |
| 5 | | | | |
| 6 | | | | |
| 7 | | | | |
| 8 | | | | |
| 9 | | | | |
| 10 | | | | |
| 11 | | | | |
| 12 | | | | |
| 13 | | | | |
| 14 | | | | |
| 15 | | | | |
| 16 | | | | |
| 17 | | | | |
| 18 | | | | |
| 19 | | | | |
| 20 | | | | |

Feed
| | | | | | |
| --- | --- | --- | --- | --- | --- |
| 1 | | | | | |
| 2 | | | | | |
| 2 | | | | | |
| 2 | | | | | |
| 2 | | | | | |
| 2 | | | | | |
| 2 | | | | | |
| 2 | | | | | |
| 2 | | | | | |
| 2 | | | | | |
| 2 | | | | | |
| 2 | | | | | |
| 2 | | | | | |
| 2 | | | | | |
| 2 | | | | | |
| 2 | | | | | |
| 2 | | | | | |
| 2 | | | | | |
| 2 | | | | | |
| 2 | | | | | |
Descrizione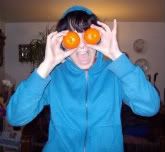 my name is sam
i'm weird yet wonderful and i embrace the differences in people. i enjoy music of all shapes, sizes & sounds & i obviously have my preferences, but i'm open to any recommendations you may have. you never know what music will inspire you. i absolutely love where i live, but i would one day like to take a long road trip, see the country and settle somewhere else on the west coast. change is inevitable in human life. hitting the lottery would be great to perpetuate that dream but i'm certainly not banking on that. i'm currently stuck in a life rut and hope to soon find my way out. i'm very laid back. almost to the point that it may be mistaken for apathy. i'm very clumsy and i hit myself in the face more often than an adult should. i'm very random and i have a problem with cursing too much. i'm also a closet nerd and i appreciate a well groomed beard. all in all most people think i'm strange, but i really don't care and you shouldn't either! yay!
"i just can't get my fill of those hills, but still no matter where I am in this land i feel alone when I'm not at home"
Ohio - The Black Keys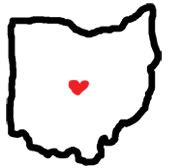 i like:
movies.
green olives. photography.
cats.
dresses.
music.
arizona tea. it's always sunny in philadelphia.
baseball.
travel. festivals.
video games.
conversation.
candy.
ice cream.
comfy t-shirts.
baby sloths.
postcards.
family.
espn. tarot cards.
beards.
colors.
beer.
superheroes.
naps/
ukulele. cherry coke.
wine.
flip-flops.
the smell of chlorine.
soup. casinos. domo-kun.
mismatched socks.
mustaches.
tattoos.
flip cup.
drunken heart to heart conversations.
painting.
abbreviating words.
mini-golf.
thunderstorms.
roller coasters.
the world.

those are the basics
anything else just ask
i'm nice i promise
:D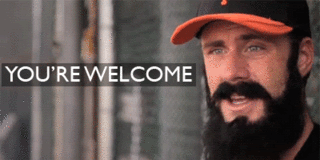 Attività recenti