Anul, 114, Femmina, PoloniaUltimo accesso: Aprile 2015
4

3

1

8

9

ascolti dal 7 Set 2009
170 brani preferiti | 1 messaggio nei forum | 0 playlist |

337 messaggi in bacheca
Aggiorna |


Feed
| | | | | |
| --- | --- | --- | --- | --- |
| 1 | | | | |
| 2 | | | | |
| 3 | | | | |
| 4 | | | | |
| 5 | | | | |
| 6 | | | | |
| 7 | | | | |
| 8 | | | | |
| 9 | | | | |
| 10 | | | | |
| 11 | | | | |
| 12 | | | | |
| 13 | | | | |
| 14 | | | | |
| 15 | | | | |
| 16 | | | | |
| 17 | | | | |
| 18 | | | | |
| 19 | | | | |
| 20 | | | | |
| 21 | | | | |
| 22 | | | | |
| 23 | | | | |
| 24 | | | | |
| 25 | | | | |
| 26 | | | | |
| 27 | | | | |
| 28 | | | | |
| 29 | | | | |
| 30 | | | | |
| 31 | | | | |
| 32 | | | | |
| 33 | | | | |
| 34 | | | | |
| 35 | | | | |
| 36 | | | | |
| 37 | | | | |
| 38 | | | | |
| 39 | | | | |
| 40 | | | | |
| 41 | | | | |
| 42 | | | | |
| 43 | | | | |
| 44 | | | | |
| 45 | | | | |
| 46 | | | | |
| 46 | | | | |
| 48 | | | | |
| 49 | | | | |
| 50 | | | | |

Feed
| | | | | | |
| --- | --- | --- | --- | --- | --- |
| 1 | | | | | |
| 2 | | | | | |
| 3 | | | | | |
| 4 | | | | | |
| 5 | | | | | |
| 6 | | | | | |
| 7 | | | | | |
| 8 | | | | | |
| 9 | | | | | |
| 10 | | | | | |
| 11 | | | | | |
| 12 | | | | | |
| 13 | | | | | |
| 14 | | | | | |
| 15 | | | | | |
| 16 | | | | | |
| 17 | | | | | |
| 18 | | | | | |
| 19 | | | | | |
| 20 | | | | | |
| 21 | | | | | |
| 22 | | | | | |
| 23 | | | | | |
| 24 | | | | | |
| 25 | | | | | |
| 26 | | | | | |
| 26 | | | | | |
| 28 | | | | | |
| 28 | | | | | |
| 30 | | | | | |
| 31 | | | | | |
| 32 | | | | | |
| 33 | | | | | |
| 34 | | | | | |
| 34 | | | | | |
| 34 | | | | | |
| 37 | | | | | |
| 38 | | | | | |
| 39 | | | | | |
| 40 | | | | | |
| 41 | | | | | |
| 41 | | | | | |
| 41 | | | | | |
| 44 | | | | | |
| 44 | | | | | |
| 46 | | | | | |
| 47 | | | | | |
| 47 | | | | | |
| 47 | | | | | |
| 50 | | | | | |
Descrizione
I'm fan girl. Deal with it.
http://trukawka.tumblr.com/
Placebo seen live:
01.06.2007 Torwar, Warszawa
[first row]
04.07.2007 Hodokvas Festival, Piešťany
[first row]
05.07.2009 Heineken Opener Festival, Gdynia
[first row]
19.11.2009 Torwar, Warszawa
12.08.2012 Coke Live Music Festival, Kraków
[first row]
12.11.2013 Torwar, Warszawa
28.11.2013 o2 world, Berlin
[first row]
...dream brother, my killer, my lover

Soulmates never die. We never die.
never die.

Don't give in to yesterday
We can build a new tomorrow, today
Today.

Breathe,
Breathe
Believe,
Believe
That we are loud like...
Love on an atom, love on a cloud
To see the birth of all that isn't now
Can you imagine a love that is so proud?
It never has to question why or how

Can't you see there's a world out there?
Don't be scared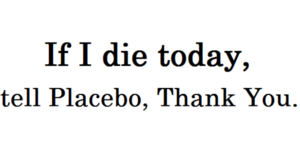 My Berlin's view.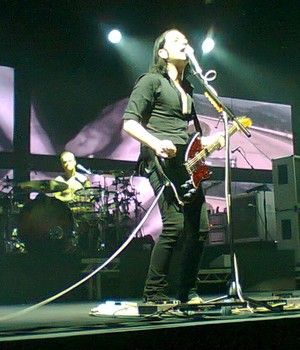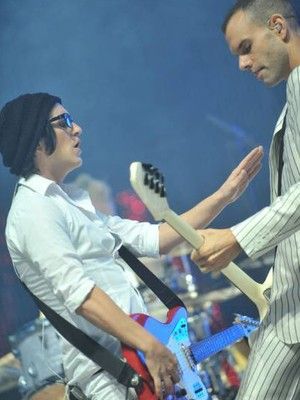 These are the days we'll never forget
When the dawn dawns on you
http://www.youtube.com/watch?v=-mHihnZJwFo
"Just make a lot of noise between us."
- Meg White
http://www.youtube.com/watch?v=kMzfUJxwV9Q
Attività recenti