"...on the back shelf a dusty box of ampules, eukodol, 15mg per ampule.", 84, Femmina, Portogallo
Ultimo accesso: mese scorso
9

9

5

1

2

ascolti dal 6 Mar 2006
2.122 brani preferiti | 104 messaggi nei forum | 1 playlist |

1.312 messaggi in bacheca
Aggiorna |


Feed
| | | | | |
| --- | --- | --- | --- | --- |
| 1 | | | | |
| 2 | | | | |
| 3 | | | | |
| 4 | | | | |
| 5 | | | | |
| 6 | | | | |
| 7 | | | | |
| 8 | | | | |
| 9 | | | | |
| 10 | | | | |
| 11 | | | | |
| 12 | | | | |
| 13 | | | | |
| 14 | | | | |
| 15 | | | | |
| 16 | | | | |
| 17 | | | | |
| 18 | | | | |
| 19 | | | | |
| 20 | | | | |

Feed
| | | | | | |
| --- | --- | --- | --- | --- | --- |
| 1 | | | | | |
| 2 | | | | | |
| 3 | | | | | |
| 4 | | | | | |
| 5 | | | | | |
| 6 | | | | | |
| 7 | | | | | |
| 8 | | | | | |
| 9 | | | | | |
| 10 | | | | | |
| 11 | | | | | |
| 12 | | | | | |
| 13 | | | | | |
| 14 | | | | | |
| 15 | | | | | |
| 15 | | | | | |
| 15 | | | | | |
| 18 | | | | | |
| 19 | | | | | |
| 19 | | | | | |
Descrizione
:: space pirate ::
there is nothin wrong with ur television. do not attempt to adjust the picture. we r controling transmission.
i became insane, with long intervals of horrible sanity. i'm old greggggg!
i'm not bad.. i'm just draw that way. death, decay, madness. dreams. daydreamer. lucidreamin'. a dream within a dream. merkabah.
fear leads to anger, anger leads to hate, hate leads to suffering..
she's a drifter.. nothin out there seems to fit her. dont panic!
gonna eat ur brainz and gain ur knowledge. LUH3417. KIN205.
i do sleep, sometimes. brain damages turns me on as well as fuckups and lobotomy-related stuff. like a lion kills an antelope. there is no longer hope. snake-freak. engage! happiness makes up in height what it lacks in length.
all ur base r belong 2 us. too weird to live, too rare to die. interzone takes care of its own. the only truth is music.
banana=magnésio.
▲= ∞♥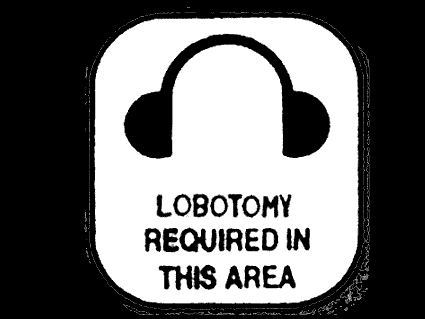 DONT PANIC! 2 Mag 2011 |

6 commenti

wtf 9 Mar 2006 |

6 commenti