Hans van den Berg, 52, Maschio, Paesi Bassi
www.hillsong.nlUltimo accesso: Martedì sera
4

1

4

2

ascolti dal 11 Nov 2007
268 brani preferiti | 9 messaggi nei forum | 0 playlist |

46 messaggi in bacheca
Aggiorna |


Feed
| | | | | |
| --- | --- | --- | --- | --- |
| 1 | | | | |
| 2 | | | | |
| 2 | | | | |
| 4 | | | | |
| 5 | | | | |
| 6 | | | | |
| 7 | | | | |
| 8 | | | | |
| 9 | | | | |
| 9 | | | | |
| 9 | | | | |
| 9 | | | | |
| 13 | | | | |
| 13 | | | | |
| 13 | | | | |
| 13 | | | | |
| 13 | | | | |
| 13 | | | | |
| 19 | | | | |
| 19 | | | | |
| 19 | | | | |
| 19 | | | | |
| 19 | | | | |
| 19 | | | | |
| 19 | | | | |
| 19 | | | | |
| 27 | | | | |
| 27 | | | | |
| 27 | | | | |
| 27 | | | | |
| 27 | | | | |
| 27 | | | | |
| 27 | | | | |
| 27 | | | | |
| 27 | | | | |
| 27 | | | | |
| 27 | | | | |
| 27 | | | | |
| 27 | | | | |
| 27 | | | | |
| 27 | | | | |
| 27 | | | | |
| 27 | | | | |
| 27 | | | | |
| 27 | | | | |
| 27 | | | | |
| 27 | | | | |
| 27 | | | | |
| 27 | | | | |
| 27 | | | | |

Feed
| | | | | | |
| --- | --- | --- | --- | --- | --- |
| 1 | | | | | |
| 2 | | | | | |
| 3 | | | | | |
| 4 | | | | | |
| 4 | | | | | |
| 6 | | | | | |
| 6 | | | | | |
| 6 | | | | | |
| 6 | | | | | |
| 10 | | | | | |
| 10 | | | | | |
| 12 | | | | | |
| 12 | | | | | |
| 14 | | | | | |
| 14 | | | | | |
| 16 | | | | | |
| 17 | | | | | |
| 17 | | | | | |
| 19 | | | | | |
| 20 | | | | | |
| 20 | | | | | |
| 22 | | | | | |
| 22 | | | | | |
| 24 | | | | | |
| 24 | | | | | |
| 26 | | | | | |
| 26 | | | | | |
| 26 | | | | | |
| 26 | | | | | |
| 30 | | | | | |
| 30 | | | | | |
| 30 | | | | | |
| 30 | | | | | |
| 30 | | | | | |
| 35 | | | | | |
| 35 | | | | | |
| 35 | | | | | |
| 35 | | | | | |
| 35 | | | | | |
| 35 | | | | | |
| 35 | | | | | |
| 35 | | | | | |
| 35 | | | | | |
| 44 | | | | | |
| 44 | | | | | |
| 44 | | | | | |
| 44 | | | | | |
| 44 | | | | | |
| 44 | | | | | |
| 44 | | | | | |
Descrizione
It should be known to all that there is only ONE UNDEVIDED ETERNAL JERUSALEM, and that I denounce any form of anti-Semitism. There is no such thing as occupied territorities. All Israel is Israel's as promised and foretold in the Bible.
G-d will speak justice over the nations when they touch the apple of His eye!!!
HILLSONG CHURCH AMSTERDAM - SUNDAY YEAH! Panama is now our location for church! Easy to get there, from the Central Station of Amsterdam only 4 stops by tram 26, and if you're the sporty kind, you can walk it in about 15 minutes. Service starts at 10.00, 2nd service 11.45 and 3rd service 13.30. and 4th 16.30! Look for more info at
http://www.hillsong.nl
Visiting Amsterdam? I work at the Pilgrim City Book Store, opposite Central Station. Top of the building says "God Calls You" "Jesus Saves You"
This week (23-30 nov 2013) I will have a theme week. Starting today. Every day with a different theme: Glory, Saviour, Grace, Jesus, Light, Peace, Name (as far that is available in my library of course)
Newborn Christian since 2004. Baptized in Indonesia 2005. Member of Hillsong Church, Amsterdam. Writing books, writing gospel songs, love reading, music, internet, travelling, royalty, oh and just got my own house again after 4 years waiting(!) Seeking growth in my faith, praying for revival in Holland/Europe and especially Amsterdam. Involved in projects in India, Indonesia, Compassion Sponsor of 4 kids. (Bolivia, Indonesia 2x, India)
Want to get in touch more regular? You can also find me on facebook.
http://facebook.com/perelandranl
Praise and Worship is the most important music in my life. Together with Traditional Psalms, Hymns, Salvation Army Music, Jewish Music: it builds me up, it helps my in worship privately at home.
I am only interested in contact with Jewish People and with Christians who's life 's based on the bible (!) instead of the book of mormon, altered scripture by Jehova's witnesses and such. Sorry about that, but, "For I am not ashamed of the gospel, for it is the power of God for salvation to everyone who believes" (Romans 1:16).
SEEN LIVE:
Andraé Crouch
Hillsong London
Hillsong United
Darlene Zschech
Adrian Snell
Matt Redman
LZ7
Oslo Gospel Choir
Carman
Continental Singers
Jars of Clay
2nd Chapter of Acts
Sheila Walsh
Ruth Sahanaya
Stryper
Israel Houghton
Brooke Fraser
True Worshippers
Reuben Morgan
Sidney Mohede
Chris Tomlin
Kari Jobe
Hillsong Young & Free
Larry Norman
Barry McGuire
Love to hear from Christians around the world, and discover their worship music. Many names on my charts won't ring a bell... they are from past and present, from Holland and Indonesia, Ukraine and Poland, Italy and Brazil, Norway and Sweden, etc. They all are CHRISTIAN artists,worshipping God in their own language or English. And do you miss anyone on the list I SHOULD listen to from your own country: send me a personal message!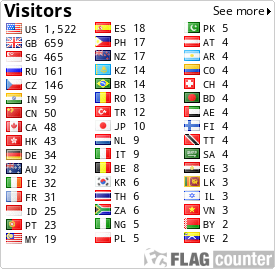 My charts:
gospelnl's top albums (year)
1. Jani Hutagalung - Surga itu nyata (54)
2. Darlene Zschech - Revealing Jesus: A Live Worship Experience (53)
3. Hillsong Young & Free - We Are Young & Free (52)
4. Kim Walker-Smith - Still Believe (44)
5. Ashmont Hill - Ashmont Hill (40)
6. Dovid Gabay - Eretz Yisroel (38)
7. Hillsong Live - Glorious Ruins (38)
8. Chris Tomlin - Burning Lights (37)
9. Hillsong Global Project - Global Project Indonesia (with JPCC Worship / True Worshippers) (36)
10. Hillsong Live - Glorious Ruins (Deluxe Version) (30)
11. Kari Jobe - Kari Jobe (28)
12. Hillsong United - Zion (26)
13. Passion - Passion: Let the Future Begin (24)
14. True Worshippers - Favor (23)
15. Hillsong Young & Free - Alive - Single (22)
16. Kari Jobe - Where I Find You (21)
17. Amy Grant - How Mercy Looks From Here (21)
18. Adrian Snell - The Passion (19)
19. Moran Mazor - Rak Bishvilo (רק בשבילו) - Single (19)
20. Avraham Fried - Brocha V'hatzlocha (17)
21. Michael Larson - October Hill (17)
22. The Isaacs - Big Sky (16)
23. Planetshakers - Pick It Up (16)
24. Hillsong Live - This Is Our God (16)
25. Elly en Rikkert - Zend Mij (16)
26. The Isaacs - Why Can't We (16)
27. Chris Tomlin - And If Our God Is For Us... (15)
28. Darlene Zschech - Kiss of Heaven (14)
29. Darlene Zschech - Change Your World (14)
30. Ernie Haase & Signature Sound - Dream On (14)
31. Caedmon's Call - Raising Up the Dead (14)
32. Yeshiva Boys Choir - Amein (14)
33. The Staple Singers - The Gospel According to the Staple Singers (13)
34. After Edmund - Hello (13)
35. ALM: UK - Name Above All Names (13)
36. Hillsong Global Project - Global Project Mandarin (with New Creation Church - Singapore) (13)
37. Ernie Haase & Signature Sound - Influenced A Vintage Quartet Session (13)
38. Brooklyn Tabernacle Choir - Live...We Come Rejoicing (12)
39. The Isaacs - Heroes (12)
40. Ernie Haase & Signature Sound - Get Away, Jordan (12)
Attività recenti