You're how old, Ginger ?, Maschio, Regno UnitoUltimo accesso: mese scorso
3

1

8

0

5

4

ascolti dal 10 Apr 2006
6.702 brani preferiti | 121 messaggi nei forum | 4 playlist |

13.199 messaggi in bacheca
Aggiorna |


Feed
| | | | | |
| --- | --- | --- | --- | --- |
| 1 | | | | |
| 2 | | | | |
| 2 | | | | |
| 2 | | | | |
| 2 | | | | |
| 6 | | | | |
| 6 | | | | |
| 6 | | | | |
| 9 | | | | |
| 9 | | | | |
| 9 | | | | |
| 9 | | | | |
| 9 | | | | |
| 9 | | | | |
| 9 | | | | |
| 9 | | | | |
| 9 | | | | |
| 9 | | | | |
| 9 | | | | |
| 9 | | | | |

Feed
| | | | | | |
| --- | --- | --- | --- | --- | --- |
| 1 | | | | | |
| 2 | | | | | |
| 2 | | | | | |
| 2 | | | | | |
| 2 | | | | | |
| 2 | | | | | |
| 2 | | | | | |
| 2 | | | | | |
| 2 | | | | | |
| 2 | | | | | |
| 2 | | | | | |
| 2 | | | | | |
| 2 | | | | | |
| 2 | | | | | |
| 2 | | | | | |
| 2 | | | | | |
| 2 | | | | | |
| 2 | | | | | |
| 2 | | | | | |
| 2 | | | | | |
Descrizione
Men are from Earth,
Women are from Earth,
...................................Get over it !
.
.
---------------------------------------------------------------------
Cow Moustache ?
---------------------------------------------------------------------
Whenever I feel almost free
Old Memories take hold of me
I love you now so much more
Then I ever did before
There'll be the breaking of the ancient
western code
Your private life will suddenly explode
There'll be phantoms
There'll be fires on the road
and the white man dancing
You'll see a woman
hanging upside down
her features covered by her fallen gown
and all the lousy little poets
coming round
tryin' to sound like Charlie Manson
and the white man dancin'
Five o'clock in the mornin'
I'm all ready up and gone
Lord I am so tired
How long can this go on?
You know how
One thing tends to
Lead to another
And before you know where you are
You're there tied to the chair
Bankers.
Jump! You fucker, jump!
Jump into this here blanket what we are holding
And you will be all right
He jumped, hit the deck, broke his fucking neck -
There was no blanket
I'll tell ya what - that Tiger Woods is the dog's bollocks, innie?
Mixed race, y'see. Part Afro-American, part white man, part Dutch, an' part Vietnam-ese.
An' them four different races, 'ave combined to produce the perfect golfer. An' still so young!
The Afro-American, right, that's 'is natural grace - for 'is drivin', right?
The Vietnamese - for when he's in the rough, you got me? All the jungles an' 'at they 'ave a network o' tunnels?
An' the Dutch in him makes 'im laid-back - for 'is temperament,
An' the white man means he can get on the course in the first place. .
Diff'rent races 'ave diff'rent genes, y'see? But it don't always work out for the best.
Bloke I know, 'is old man was German, an' 'is mum was a Morocc-an. He 'ad a carpet shop. Very well made, but borin' patterns.
.
Anuvver geezer I knew, 'is old man was a Pygmy, an' 'is mother was French. Brilliant cook, but he couldn't reach the stove.
'nuvver geezer I know, 'is old man was Russian, an' 'is mum was a Swiss Arab. Used to see her, walkin' ten yards behind the old man, wearin' a yashmak, drinkin' vodka out of a cuckoo clock
.
'nuvver geezer I know, 'is old man was French, an' 'is mum was French.
.................................................He was a cunt...
http://www.youtube.com/watch?v=UrFa51JU3sM
Use your knack darlin'
Take one step back darlin'
There ain't nothing in Chicago
For a monkey woman to do
also, it takes much longer to get up north, the slow way
"I heard that one myself, Bob. Hell, I even thought I was dead 'til I found out it was just that I was in Nebraska."
Im feelin' very Olympic today. How about you?
In Italy, there's always chickens, but no eggs. In Africa there's eggs, but never chickens. Who separated them?
What flavor ice cream do you want?
Chocolate.
Then chocolate it shall be.
Love is touching souls
Surely you touched mine
Cause part of you pours out of me
In these lines from time to time
I'd really like to live beside you, baby
I love your body and your spirit and your clothes
And I thank you for those items that you sent me
The monkey and the plywood violin
I practiced every night, now I'm ready
London?
Yes, London. You know: fish, chips, cup 'o tea, bad food, worse weather, Mary fucking Poppins... LONDON.
Excuse me while I whip this out.
I want rustlers, cut throats, murderers, bounty hunters, desperados, mugs, pugs, thugs, nitwits, halfwits, dimwits, vipers, snipers, con men, Indian agents, Mexican bandits, muggers, buggerers, bushwhackers, hornswogglers, horse thieves, bull dykes, train robbers, bank robbers, ass-kickers, shit-kickers, Methodists, Trailer Tramps, Posh Totty, Crazy women with Vampire Bears and Yugoslavian Brazil nuts.
Sailin' 'round the world in a dirty gondola.
Oh, to be back in the land of Coca-Cola!
The ponies run, the girls are young,
The odds are there to beat.
You win a while, and then it's done –
Your little winning streak.
Here I stand, the god of desire
Set women on fire, I have this power.
Morning, noon, and night, it's dwink and dancing,
Some quick womancing, And then a shower.
Stage door Jennies constantly suwwound me,
They always hound me, with one wequest.
Who can satisfy their lustful habits?
I'm not a wabbit. ................
I need some west !.
When I get back to the country I'll be livin' in a tent
Ma and Pa will sure be mad about all the money I spent
Can't understand just where it went
I ain't broke but I'm badly bent
If you hold back anything, I'll kill ya. If you bend the truth or I think you're bending the truth, I'll kill ya. If you forget anything, I'll kill ya. In fact, you're gonna have to work very hard to stay alive, Nick. Now, do you understand everything I've just said? 'Cause if you don't, I'll kill ya!
Now, Mr Bubble and Squeak, you may enlighten me.
Oh, don't worry. I'm not going into that cavity. That nerve's already dying. A live, freshly-cut nerve is infinitely more sensitive. So I'll just drill into a healthy tooth until I reach the pulp. That is unless, of course, you can tell me that it's safe.
People of Jewusalum,
Wome... is your fwiend!
To pwove our fwiendship, we will welease one of our wong-doers! Who shall I welease?
WELEASE WOGER ! WELEASE WOGER !
en el patio del colegio y en la barra del "Bass"
sobrevolando el barrio peleando rumba.
Este es el ritmo callejero que te tumba rumbero
Porque tú lo vales rumbero!
I try to shut my eyes, but I can't get her out of my sight
I know I'm gonna know her, but I can't get over my fright
Well, I'm a gonna walk up to her
I'm gonna talk to her tonight
Looks like you're lookin' for trouble,
And I'd say you found it - you found it.
You'll have to come right through me,
There's no way around it - you found it.
I said to Hank Williams: how lonely does it get?
Hank Williams hasnt answered yet
But I hear him coughing all night long
Stand up in a clear blue morning
Until you see what can be
Alone in a cold day dawning
Are you still free? Can you be?
Its hard sometimes trying to be a geezer
A good lad
With pressures to get on in life
And turn out like your dad
And getting a house, dog, kids, car
The whole kit and caboodle
You used to stand on the tables
You used to shoot out the lights
She's so cold, as pure as the driven slush.
And that's not jewelry she's talkin'about,
It really don't cost that much.
I've lost my mobile phone,
You'll have to call my home,
On second thoughts just leave a message when you hear the tone,
My grimy windows show the early morning glow,
Another day, another dollar in my one man show,
Et Iesum, benedictum fructum ventris tui,
nobis, post hoc exsilium ostende.
O clemens: O pia: O dulcis
Virgo Maria.
I want a girl who gets up early
I want a girl who stays up late
I want a girl with uninterrupted prosperity
Who used a machette to cut through red tape
With fingernails that shine like justice
And a voice that is dark like tinted glass
Griselda: No! The pellet with the poison's in the flagon with the dragon! The vessel with the pestle has the brew that is true!
Hawkins: The pellet with the poison's in the flagon with the dragon; the vessel with the pestle has the brew that is true.
Griselda: Just remember that.
You remind me of the babe
What babe?
The babe with the power
What power?
Power of voodoo
Who do?
You do
Do what?
Remind me of the babe
What babe?
The babe with the power
What power?
Power of voodoo
Who do?
You do
Do what?
Remind me of the babe.....................
-------------------------------------------------------------------
"Mirrors would do well to reflect a little before throwing back images."
---------------------------------------------------------------------
.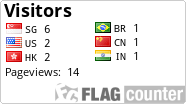 Last.FM Milestones
1st track: (10 Apr 2006)
Dire Straits - On Every Street

10000th track: (21 Oct 2007)
Liam Lynch - United States of Whatever

20000th track: (11 Feb 2008)
Jet - Are You Gonna Be My Girl

30000th track: (21 May 2008)
Nacha Pop - Lucha De Gigantes

40000th track: (29 Sep 2008)
The Ticket That Exploded - Now I Want More

50000th track: (01 Jan 2009)
Blur - Song 2

60000th track: (05 Mar 2009)
Róisín Murphy - Let Me Know (Joey Negro Original Vibe Mix)

70000th track: (03 Jun 2009)
Zebda - On Est Chez Nous

80000th track: (04 Sep 2009)
Sonny Landreth - Natural World

90000th track: (01 Nov 2009)
José Mercé - La vida Sale

100000th track: (07 Jan 2010)
Jack Bruce - The Consul at Sunset

110000th track: (28 Mar 2010)
James Taylor - Handy Man

120000th track: (23 May 2010)
Chaka Khan - Will You Love Me?

130000th track: (10 Jul 2010)
Moonlit Sailor - Landvetter

140000th track: (05 Sep 2010)
Rita Coolidge - I'd Rather Leave While I'm In Love

150000th track: (25 Nov 2010)
Talvin Singh - Vikram The Vampire

160000th track: (30 Jan 2011)
Paco Peña - Tonada del Viejo Amor

170000th track: (13 Apr 2011)
Toti Soler - Susanna

180000th track: (30 May 2011)
Eva Dahlgren - Bird On The Wire

190000th track: (20 Jul 2011)
Myleene Klass - If You're Not The One

200000th track: (28 Aug 2011)
Santiago Lara - El Sendero De Lo Imposible (Soleá)

210000th track: (12 Nov 2011)
Prince - A Case of You

220000th track: (30 Dec 2011)
Earl Jackson - Soul Self Satisfaction - Demo Version

230000th track: (19 Feb 2012)
Goran Bregović - Pjesma

240000th track: (30 Apr 2012)
Babyface - If Only For One Night

250000th track: (23 Jun 2012)
Gil Scott-Heron - Storm Music

260000th track: (01 Sep 2012)
Leonard Cohen - Love Itself

270000th track: (29 Oct 2012)
Commodores - Sail On

Generated on 05 Jan 2013
Get yours here
-----------------------------------------------------------------------
" Pretentious, Moi ? "
http://www.youtube.com/watch?v=TebUMhJAKSM&feature=related
...Ejected from the womb from impeccable genetics bending my necessary staples for academia & artistic pursuits which enabled me to reap from the fragility of life, from human and non human nature. I milked melancholia from drunks druggies derilects and other debris of death and philandering in the back allyways from Warsaw Prague Amsterdam Paris New York with places inbetween. Now Im a Writer Artist Actor with lascivious licentious lyrical laments. Wandering this wet molecule like a nomad on the search for the elusive MUSE. 4th screenplay is underway as words still pour out from inside the skull onto the virgin pages as the intrapoly morphic stellar entity guides the pen towards its final words................ The continuence will eventually reveal herself as being stubborn at this moment.
He returns to leave the clue to direct binary info transmissions
Glow was voted into the Time Out jazz, folk and world albums of the year 2007.
World music is a vague, pliable, record-industry term and its ambiguity is perfectly exhibited tonight. While Tunisian singer and oud player Dhafer Youssef and Austrian guitarist Wolfgang Muthspiel create music that sounds deeply rooted in ancestral Sufi laments that would send Womad punters into raptures, they constantly pull apart, embroider and restitch the form of each piece. In other words, it is jazz.
It's more mainstream than Come Away With Me, but fans of that album should cotton easily to Jones' work here. Conceptualized around the post-9/11 title track, most of Malick's songs are contemporary blues reminiscent of the work of Bonnie Raitt and Eric Clapton. Notably, "Strange Transmissions," a melancholy and atmospheric profession of a love that just can't be denied, showcases Jones as mellow blues diva, while "Heart of Mine" finds the pianist's breathy style perfectly suited to the Bob Dylan nugget. As for leader Malick, he takes the vocal duties on "Things You Don't Have to Do" and graces most of the tracks with his thoughtful and tempered guitar sound.
for my family
acknowledgements
I just wanted to say about all those listed that there would be no book without them, and I thank them with all of my heart. greer kessel hendricks heather neely lea, fred, and stacy
chbosky robbie thompson christopher mcquarrie margaret mehring
stewart stern kate degenhart mark mcclain wilson david wilcox
kate ward tim perell jack horner eduardo braniff
and finally ... dr.earl reum for writing a beautiful poem and patrick comeaux for remembering it wrong when he was 14
Oddero Poderi e Cantine Brunate Barolo DOCG 2005
Deep almandine with black reflections and almandine rim. The bouquet is fairly rich, in a delicate key, with rosa canina that has a certain pungency to it, leading a fellow taster to mutter about Barolo chinato, and also delicate underlying prune and rhubarb fruit. Pleasant in a cool weather key; it lacks the brightness one finds in more normal vintages. On the palate it's ample and soft, with moderately intense very sour cherry fruit supported by sour, almost mineral acidity, and by tannins that are ample and smooth, flowing into a warm mineral finish. There's something ethereal to it, of a sort I would expect in a wine that's older than this. It's a child of the vintage, and comes across as shy, painfully so, but interesting, and will be interesting to follow. But it is much lighter than Barolo normally is, and made me think. Quite a bit. If you're of similar inclination, it will have the same effect upon you.
Best drunk with a 1/4 pounder with cheese.
Harrison is particularly noted for incorporating elements of the music of non-Western cultures into his work, with a number of pieces featuring traditional Indonesian gamelan instruments, and several more featuring versions of them made out of tin cans and other materials. The majority of his works are written in just intonation rather than the more widespread equal temperament. Harrison is one of the most prominent composers to have worked with microtones.
Slonovski bal breathes a wind native to the central European Balkans. A perfumed wind, blended with the centennial epic of the Gypsies and a unique mix of European, Slavic, Turkish and Mediterrennean cultures, which brought us a unique tradition of oriental brass band music.
Grooving with the roaring sounds of tubas, the water-flow of the accordian, the tender whisper of the clarinet or the blasting clamour of the trumpet, Slonovski Bal steps out like a herd of young elephants joggling through this oriental breeze.
If one squints into the sunset, the contours get blurred. Julia Guthers voice emerges from sound-spirals. Flutes, electronic bits and pieces, a harmonica, appearing and staying even if they have already disappeared. Bass lines and guitar pickings interweave in a friendly way. All that is there appears only together.
Aroma: The cornucopia of an autumn harvest festival table describes the overflowing abundance of arresting aromas that tantalise at the first nose of Glenmorangie 18 Years Old. The rich, resinous quality of nuts cascades into a crisp toffee sweetness of crème brulée, merging with caressingly smooth, creamy vanilla. Hints of vibrant oranges & lemons are found. Crunchy textured walnuts follow, oozing into golden honeycomb that trickles over sun-ripened sticky dates. Then sparkling floral tones emerge, taking the edge off any cloying sweetness, with the green, almost herbal bouquet of geranium, tempered with musky jasmine and the bright, sharp clarity of narcissus.
With a can of room temperature Iron Bru or maybe a dash of Vimto, 18 Years Old reveals a rich oaken, balsamic character that yields to soft vanilla. At this moment, the signature Glenmorangie fruity complex reveals itself in golden apricots and dates mingled with hazelnuts.
Taste: Glenmorangie 18 Years Old slips like silk over the tongue with a full, rounded flavour, starting with grapefruit & orange. The palate is then entranced with an accord of melting honey, creamy malt and aromatic florals that segue into the warm, syrupy nuttiness of hazelnuts and walnuts from the Oloroso sherry casks in which the whisky is matured. Savour the rich, sticky date and fig flavours as they are heightened by the unexpected caress of woodsmoke.
If anyone is guilty of Guts' addiction to music, his mother is to be blamed. Instead of turning her son into an overweight and diabetic child, she preferred to give him a new vinyl each week, for his good manners. Guts, as an exemplary child, always finishing his plate at the table, is, by 9, already sitting on a collection of records and becomes the number one DJ in his neighbourhood. Between two soccer games and really becoming addicted to sounds, he is asked by his mother to choose between studies and music. The choice of option 2 will disturb his nights! Le Bienheureux will work on scratches and sampling art. He goes to London to get pictured with Royal Guards or eat a jelly plate, then Guts discovered New York's old school gastronomy (EPMD, KRS One and the Public Enemy caviar) But by looking too close at the Hip-Hop cauldron , he finally fell in and created the Alliance Ethnik in 1990. The first album will make him grow from a sandwicherie to a four stars restaurant! Guts is good but needed more practice to value his recipes. Bob Power (A Tribe Called Quest, The Roots) becomes his 'Paul Bocuse', the coach able to teach him to spice and keep his preparations edible! He gets his American guides recognition and De La Soul, Rahzel, Biz Markie and Common Sense are joining him at the table. Faster Jay is opening the Kif Record label and 'Le Bienheureux' becomes one of his'chefs' and goes behind the ovens for French rappers like Passi, Big Red, Sages Poetes De La Rue, the Svinkels, Les Rieurs.
Cage is perhaps best known for his 1952 composition 4′33″, the three movements of which are performed without a single note being played. The content of the composition is meant to be perceived as the sounds of the environment that the listeners hear while it is performed, rather than merely as four minutes and thirty three seconds of silence, and the piece became one of the most controversial compositions of the twentieth century. Another famous creation of Cage's is the prepared piano (a piano with its sound altered by placing various objects in the strings), for which he wrote numerous dance-related works and a few concert pieces, the best known of which is Sonatas and Interludes (1946–48).
Pohjonen's singular mission is to expand the capabilities, sound, performance, scope and experience of the accordion in many different settings to levels never before seen or heard. Accordion, voice, effects, surround sound and light show combine to make a unique and captivating performance event.
Deep Listening Band members Pauline Oliveros, Stuart Dempster and Panaiotis have captured the fantastic acoustics of the Fort Worden Cistern, a cavernous underground watertank which possesses an amazing 45 second reverberation time producing pure, smooth reverberation which overlaps the original sound. The recording employs composer Pauline Oliveros' accordion and voice; Dempster's trombone, voice, didjeridu, conch shell and garden hose; and composer/designer Panaiotis' voice, whistling, pipes and metal pieces.
Clad in a suave white suit, it's not impossible to imagine why urban legends credit gypsy trumpet king Boban Marković with getting his homeland out of a recent jam: Marković's spit-fire precision is rumored to have so seduced Bill Clinton that the saxophone playing president called off the further NATO bombing of Serbia.
Tag team Thunderheist - front woman Isis and soundsmith Grahm Zilla - drop from the top rope and hit the stage, over and over again. Sinuous swagger seeps from Zilla's ominous basslines, while digi-horns blast the senses like homecoming marching bands and Moroder bears witness. Clutching the mic like a sceptre, African daughter Isis laces joints with lyrical angel dust, rich vocal foreplay brimming with braggadocio forte. You could be among thousands in a stadium, or intimate at your local bar… either way, if you're in the front row, expect to get wet. Thunderheist sweats Belvedere and Red Bull, and sprays more hooks than a heavyweight championship bout.
According to the band's creative manifesto, it was formed as a response to mass culture and narrow-mindedness, "which in fact leads to [the] destruction of human dignity."
Today is all about making money and being someone. Companies and humans are killing each other for a name, for profit and land. Someone else are trying just to make a living, because they do not "fit in", in this moneymaking-drowning world.
This music is about people, oppression and beings who are themselves… And not tries to be someone else or manipulating for fame.
He sauntered onto the scene from somewhere in the Midwest, an international ne-er do well maintaining a low profile as he filled listening rooms with Brazilia flavored beats and leftfield sound pastiches. A persona became a gag, then a serio-comic myth. While the masses partied, he played. Constructed. For years, as the rules changed and the music changed, the magic left and came back as magic often does. Such is the way of the electronic alchemists and new beat adventurers, always searching for the New Jazz Science.
Äl Jawala - Balkan Big Beats
Oriental Gypsy Soul Taken To The Urban Dancefloor
A dirty and groovy cocktail in which all cultural limits melt away.
These five musicians brew a bubbling hot mixture made of hot tempered Balkan brass, rebellious funk, and modern club grooves.
Äl Jawala is Arabic and means all kinds of traveling people. With their music they travel time and space, taking the soul of gypsy brass to the urban dance floors.
The "Drums & Percussion" magazine writes: "Challenging, fiery, fascinating, cosmopolitan, technically exciting but still accessible without digression. An absolutely emotive band that certainly can bring every crowd to a boil."
Goloka are an
ad's man dream creating souled soundscapes and conceptual musical
curves. They are Brighton yet they are like Bristol (in furs). They
are Poland and they are chic. They are szykowny. They trip the tides
to bring you an electronic tapestry, letting genres become threads as
they tailor their future slo grooves to fit. They are co. They are
Pete Haywood; producer, songwriter, dj. They are Kasia
; producer, songstress, vixen. Together they are Goloka.
Their coupled creativity leads to the boudoir and beyond as they
ensure Goloka's qualities come to the fore and seduce the senses.
"You've been a little bit more than a lover" isn't just a lyric. It's
a statement of intense. And this album has it. Slip between the
sheets for some chic combustion and lose those boundaries as Goloka
cross borders and play with the sound shadows in our souls. Let them
illuminate you, be it with the neon of New York, the glow of an
Evissa loveset or the crisp light of Warsaw. "I know what you want,
what you need, who you are". However you see things see them with
Goloka. Be enlightened by the organic structures they create; the
cinematic curvaceousness, the intimate tenderness of their touch and
the sound, sound salvation only Haywood and Kasia can provide. Save
me tonight? Goloka will. This is a moment of considered beauty. It's
ready. Are you?
-----------------------------------------------------------------------
Well I could just go on and on and on...
But tonight
I've got a headache
---------------------------------------------------------------------