Raineybean, 98, Femmina, Paesi Bassi
paperandfeather.wordpress.…Ultimo accesso: Giovedì mattina
6

7

0

0

0

ascolti dal 8 Feb 2008
476 brani preferiti | 0 messaggi nei forum | 1 playlist |

13 messaggi in bacheca
Aggiorna |


Feed
| | | | | |
| --- | --- | --- | --- | --- |
| 1 | | | | |
| 2 | | | | |
| 3 | | | | |
| 4 | | | | |
| 5 | | | | |
| 6 | | | | |
| 7 | | | | |
| 8 | | | | |
| 9 | | | | |
| 10 | | | | |
| 11 | | | | |
| 12 | | | | |
| 13 | | | | |
| 14 | | | | |
| 15 | | | | |

Feed
| | | | | | |
| --- | --- | --- | --- | --- | --- |
| 1 | | | | | |
| 2 | | | | | |
| 3 | | | | | |
| 4 | | | | | |
| 5 | | | | | |
| 6 | | | | | |
| 7 | | | | | |
| 8 | | | | | |
| 8 | | | | | |
| 10 | | | | | |
| 10 | | | | | |
| 12 | | | | | |
| 12 | | | | | |
| 14 | | | | | |
| 15 | | | | | |
Descrizione
"be obscure clearly"
I prefer my own company to other people, and music is my best friend.
I'm a very serious person and I take everything literal - I'm easily impressed - and I think most people are evil. Most people don't like me - and I'm okay with it. I will most likely end up alone when the world ends as a happy little old lady not having to deal with annoying people worrying about missing me when I die.
I just don't have time for people that aren't passionate. If you want to waste your time - don't waste mine. Therefore - I have no friends because most people live in a bubble. If you come near me while wearing your bubble - I will poke you.
but... I do have lovers. when I love a person.. I really that person. Lighting strikes.. hunger is constant.. and anything is possible.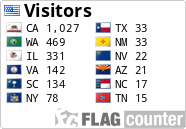 Attività recenti
fireswirls ha aggiornato il suo profilo.

Maggio 2014

fireswirls ha aggiornato il suo profilo.

Maggio 2014

fireswirls e marllonmoura sono diventati amici.

Febbraio 2013

fireswirls ha lasciato il gruppo The xx.

Novembre 2012

fireswirls ha aggiunto un utente ai suoi amici.

Novembre 2012

fireswirls ha aggiornato il suo profilo.

Novembre 2012

fireswirls e muzska sono diventati amici.

Ottobre 2012

fireswirls e lar1016 sono diventati amici.

Ottobre 2012