RSS
Condividi
Giu 21 2009, 13:51
ive been here on last.fm for 15 days
&
the 1 thousandth 9 hundredth and ninety 9th song played on my last.fm page is...
guess what kids:
yep! u guess'd it.
PRINCE!
1999...
&
its gonna take 9 spins for it to take the top spot on the charts.
and lets get a little deeper than that.
check this
there are 6 letters in the name p-r-i-n-c-e
flip the number around and its "9"
crazy right?
so...
lets go 9 play!
it starts now.
join the celebration.
~dj яaghksтaя™ [
www.twitter.com/djraghkstar
/
www.myspace.com/djraghkstar
]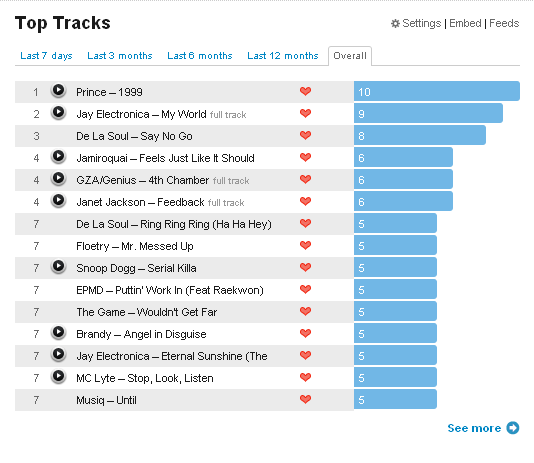 Commenti