I compose, therefore I am, 29, Maschio, Ecuador
www.twitter.com/cmurgueitioUltimo accesso: Maggio 2014
5

8

2

9

7

ascolti dal 9 Gen 2009
0 brani preferiti | 2 messaggi nei forum | 0 playlist |

446 messaggi in bacheca
Aggiorna |


Feed

Feed
| | | | | | |
| --- | --- | --- | --- | --- | --- |
| 1 | | | | | |
| 2 | | | | | |
| 3 | | | | | |
| 4 | | | | | |
| 5 | | | | | |
| 6 | | | | | |
| 7 | | | | | |
| 8 | | | | | |
| 8 | | | | | |
| 10 | | | | | |
| 10 | | | | | |
| 10 | | | | | |
| 10 | | | | | |
| 14 | | | | | |
| 14 | | | | | |
Descrizione
South American Ol' soul...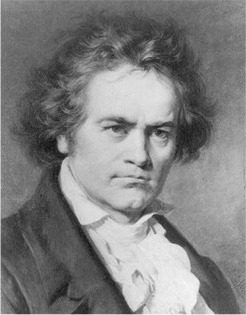 I'm a Beethoven nut case ;-)
God Save the King of the Delta Blues
I speak two languages. Spanish, which is my native one, and english which is, my second language. I'm currently studying classical music (piano and classicl guitar). If you want to hear my own short-pieces (incidental music, mostly) go to:
https://soundcloud.com/carlosmurgueitio
See y' then brothers n' sisters...
Last.FM Milestones
1st track: (10 Jan 2009)
Miles Davis - Ah-Leu-Cha

5000th track: (05 Mar 2009)
Radiohead - The National Anthem

10000th track: (18 May 2009)
Megadeth - Rust In Peace...Polaris

15000th track: (25 Aug 2009)
Bad Brains - With the Quickness

20000th track: (06 Dec 2009)
Alice in Chains - Right Turn

25000th track: (03 Apr 2010)
Sebastian Bach - You Bring Me Down

Generated on 03 Jun 2010
Get yours here
Attività recenti
cmurgueitio e cronopio86 sono diventati amici.

Maggio 2014

cmurgueitio e BlastGangg sono diventati amici.

Maggio 2014

cmurgueitio e xavier0131 sono diventati amici.

Maggio 2014

cmurgueitio e xavier0131 sono diventati amici.

Maggio 2014

cmurgueitio e Mangelvo sono diventati amici.

Ottobre 2013

cmurgueitio ha aggiornato il suo profilo.

Ottobre 2013

cmurgueitio ha aggiornato il suo profilo.

Ottobre 2013

cmurgueitio e rogerjazzfan sono diventati amici.

Ottobre 2013

cmurgueitio ha inviato un messaggio nella bacheca di nina712 .

Agosto 2013

cmurgueitio ha inviato un messaggio nella bacheca di nina712 .

Agosto 2013