Finally. I weeded through a list of about 40 albums. It actually makes me really happy that this took me so long even though there aren't really any surprises lurking in my top 11, I knew if i let it sit any longer the order might drive me mad. So here we go folks.
11.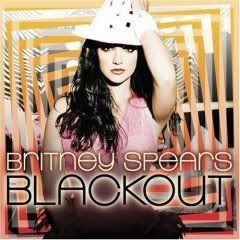 I'm not really giving much (any) credit to Britney here but these producers are top notch. I like my pop music but rarely would it make a Best Of list. However, this is one of the best dance-pop albums in a really long time. It's nearly perfect, too bad they put Britney's name on it.
10.Johnette Napolitano- "Scarred"
Leader of Concrete Blonde releases her proper solo album and it's just as kick-ass and powerful as anything you've heard from her, if not more. The opening track "Amazing" is one of the best songs to come out last year.
9. Carina Round- "Slow Motion Addict"
8. Patty Griffin- "Children Running Through"
Let's ignore the album cover shall we? This is technically probably #10 on my list but it's Patty so she gets cool points. Not her strongest album but the good stuff is so good it erases any clunker that may have slipped in there.
7. Bloc Party- "A Weekend in the City"
Just a solid, smart rock album.
6. Patrick Wolf- "The Magic Position"
This album takes me through highs and lows within seconds of each other. I don't know what the magic position is but I'll stay in it :-)
5. The White Stripes- "Icky Thump"
4. Tegan & Sara- "The Con"
I could not be happier with this new sound for T&S, their last few albums have left me a little underwhelmed. THere's only one bad song on this album ("Floorplan" sounds like a bad Metric ripoff)the rest is pure love.
3. Ryan Adams- "Easy Tiger" / "Follow the Lights" EP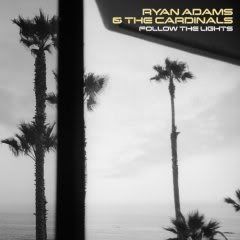 Ryan just never stops! Thank god.
2. Rasputina- "Oh Perilous World"
Of Montreal- "Hissing Fauna..."
[url=http://i34.photobucket.com/albums/d111/cathedralheat/ofmontreal.jpg nofollow=yes]http://i34.photobucket.com/albums/d111/cathedralheat/ofmontreal.jpg[/url]
Rasputina finally finally finally got it right in the studio. Capturing a sound more true to their live shows with this concept album. The final half of this album just blows me away.
And the Of Montreal album just kicks so much ass I can't explain it.
1. Kristin Hersh- "Learn to Sing Like a Star"
Need I say more?
------------
Honorable Mentions:
Feist- "The Reminder"
Over the Rhine- "Trumpet Child"
Noe Venable- "Summer Storm Journals"
Kelly Clarkson- "My December"
Modest Mouse- "We Were Dead..."
Nellie Mckay- "Obligatory Villagers"
Concerts of the Year:
The White Stripes
Ryan Adams & The Cardinals
Johnette Napolitano
Discovery of the Year:
Laura Nyro & LaBelle: "Gonna Take a Miracle"
seriously, check that album out
it was a good year.
Blackout
Scarred
Slow Motion Addict
Children Running Through
A Weekend In The City
The Magic Position
Icky Thump
The Con
Easy Tiger
Oh Perilous World
Learn to Sing Like a Star
The Trumpet Child
Summer Storm Journals
My December
We Were Dead Before The Ship Even Sank
Obligatory Villagers