Gabriel Freitas, 31, Maschio, Stati Uniti
facebook.com/biomorfoUltimo accesso: 2 ore fa
7

5

8

2

6

ascolti dal 12 Apr 2007
1.168 brani preferiti | 2 messaggi nei forum | 2 playlist |

63 messaggi in bacheca
Aggiorna |


Feed
| | | | | |
| --- | --- | --- | --- | --- |
| 1 | | | | |
| 2 | | | | |
| 3 | | | | |
| 4 | | | | |
| 5 | | | | |
| 6 | | | | |
| 7 | | | | |
| 8 | | | | |
| 9 | | | | |
| 10 | | | | |
| 11 | | | | |
| 11 | | | | |
| 13 | | | | |
| 14 | | | | |
| 15 | | | | |
| 15 | | | | |
| 17 | | | | |
| 18 | | | | |
| 19 | | | | |
| 20 | | | | |
| 21 | | | | |
| 22 | | | | |
| 23 | | | | |
| 24 | | | | |
| 25 | | | | |
| 25 | | | | |
| 27 | | | | |
| 28 | | | | |
| 29 | | | | |
| 30 | | | | |
| 31 | | | | |
| 32 | | | | |
| 33 | | | | |
| 33 | | | | |
| 35 | | | | |
| 36 | | | | |
| 36 | | | | |
| 38 | | | | |
| 39 | | | | |
| 40 | | | | |
| 41 | | | | |
| 41 | | | | |
| 43 | | | | |
| 44 | | | | |
| 45 | | | | |
| 45 | | | | |
| 47 | | | | |
| 48 | | | | |
| 49 | | | | |
| 49 | | | | |

Feed
| | | | | | |
| --- | --- | --- | --- | --- | --- |
| 1 | | | | | |
| 2 | | | | | |
| 2 | | | | | |
| 2 | | | | | |
| 2 | | | | | |
| 2 | | | | | |
| 2 | | | | | |
| 2 | | | | | |
| 2 | | | | | |
| 2 | | | | | |
| 2 | | | | | |
| 2 | | | | | |
| 2 | | | | | |
| 2 | | | | | |
| 2 | | | | | |
| 2 | | | | | |
| 2 | | | | | |
| 2 | | | | | |
| 2 | | | | | |
| 2 | | | | | |
| 2 | | | | | |
| 2 | | | | | |
| 2 | | | | | |
| 2 | | | | | |
| 2 | | | | | |
| 2 | | | | | |
| 2 | | | | | |
| 2 | | | | | |
| 29 | | | | | |
| 29 | | | | | |
| 29 | | | | | |
| 29 | | | | | |
| 29 | | | | | |
| 29 | | | | | |
| 29 | | | | | |
| 29 | | | | | |
| 29 | | | | | |
| 29 | | | | | |
| 29 | | | | | |
| 29 | | | | | |
| 29 | | | | | |
| 29 | | | | | |
| 29 | | | | | |
| 29 | | | | | |
| 29 | | | | | |
| 29 | | | | | |
| 29 | | | | | |
| 29 | | | | | |
| 29 | | | | | |
| 29 | | | | | |
Descrizione
Hello there!!!
My avatar:
http://commons.wikimedia.org/wiki/File:Darwin_tree.png
If you are a subscriber,
you can listen to my library:
lastfm://user/biomorfo/personal
" Once you want to free your mind
about a concept
of harmony and music being correct,
you can do whatever you want.
So nobody told me what to do
and there was no preconception of what to do."
Giorgio By Moroder - Daft Punk
Following this noise
Bringing sounds to life....
A MUSIC CHALLENGE?
"I surfaced and all around me was enlightened" - PJ
Mais tocados nos últimos 3 meses: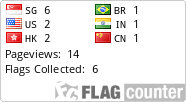 WARNING!!!
LOUD MUSIC!!!!
Yes, I like boring stuff.
Enough said.
Let's listen to the MUSIC!!!
Aqui
imagens
músicas
Som
Poesia
Barulho
Silêncio
Planos
Coincidentes
Viagens
Ausentes
Tímpanos
Vibram
Estouram
Isto
É
Música
"O fator mais importante 
no processo psíquico
 que acompanha a compreensão de uma peça musical 
e que causa prazer é, 
em geral, 
omitido. 
Esse prazer é a satisfação espiritual  
que o ouvinte   experimenta  
ao   seguir
 e   percorrer
ininterruptamente  
as   intenções   do   compositor  
e   ao   descobrir­-se  
ora corroborado, 
ora agradavelmente surpreso 
em suas suposições. 
Compreende­se que este  ir e vir da corrente intelectual,  
este contínuo dar e receber,  
ocorra inconscientemente 
e de maneira velocíssima. 
"Variety is Everything"
"don't cover your ears"
Um prazer artístico pleno 
será oferecido 
somente por uma música 
que provoque 
e satisfaça 
essa participação 
espiritual,  
que   poderia   ser  
chamada  muito   propriamente  
de   "reflexões   da fantasia".  
Sem  atividade   espiritual,  não   existe,  
geralmente,  
prazer   estético. 
Esta forma de atividade 
espiritual é própria da música, 
porque suas obras não se apresentam 
imóveis 
e de chofre, 
mas vão surgindo sucessivamente 
diante do   ouvinte,  
e,   portanto,   exigem  dele  
não   uma   contemplação  
que tolere delongas e interrupções,  
mas   um   acompanhamento   incansável,  
com   uma atenção mais arguta." 
(HANSLICK, 1986, p.127)
Principais scrobbles dos últimos 12 meses de Last.fm:
.
.
"A abdução é quase como um instinto.
Essa   faculdade   possui   ao   mesmo   tempo  
a   natureza   geral   do   Instinto, 
assemelhando­-se aos  instintos dos animais,  
superando os poderes gerais  de nossa razão 
e por isso dirigindo­nos 
como se estivéssemos em poder de fatos  
que estão inteiramente além dos alcances 
de nossos sentidos. 
Ela assemelha-­se ao instinto 
também na sua pequena responsabilidade 
perante o erro; 
ainda que ela se mostre equivocada 
mais freqüentemente do que certa,  
ainda assim a freqüência relativa 
com a qual ela está  certa  é,  
ao fim e ao cabo,  
uma das coisas mais maravilhosas 
em nossa constituição."
Peirce,  C. S.   (1931–1965)
"Você fez o primeiro scrobble de Evaporar
em 25 Jun 2009"
.
Keep Scrobbling
Início da jornada...
Obrigado pela visita!
Cultive a paciência e paz.
Milestones
1st track:
Blackfield - Some Day (12 Apr 2007)

1000th track:
DJ Shadow - Milly & Silly - Getting Down For Xmas (24 May 2007)

2000th track:
Porcupine Tree - Shesmovedon (04 Jul 2007)

3000th track:
Porcupine Tree - The Sky Moves Sideways (Phase Two) (31 Jul 2007)

4000th track:
Baden Powell - Deve Ser Amor (01 Sep 2007)

5000th track:
Grant Green - The Final Comedown (13 Oct 2007)

6000th track:
Johann Sebastian Bach - Sanctus (choeur) (11 Nov 2007)

7000th track:
Dave Matthews Band - American Baby Intro (17 Dec 2007)

8000th track:
Count Basie - Boo Hoo (14 Jan 2008)

9000th track:
Preservation Hall Jazz Band - Do You Know What It Means to Miss New Orleans (02 Feb 2008)

10000th track:
Faith No More - Underwater Love (01 May 2008)

11000th track:
Martha Argerich - Sergei Rachmaninoff Piano Concerto No. 3 in d, Op. 30 3. Finale. Alla breve ... (17 May 2008)

12000th track:
Kraftwerk - Franz Schubert (05 Jun 2008)

13000th track:
Steve Oliver - On The Upside (Bonus Track) (25 Jun 2008)

14000th track:
Buddhist Chanting - Amitabha Sutra (11 Jul 2008)

15000th track:
Arthur Rubinstein - Impromptu No.3 in G flat major, Op. 51 (01 Aug 2008)

16000th track:
Gotan Project - Interview 3 (14 Aug 2008)

17000th track:
The Brand New Heavies - We've Got (Tom Moulton Mix) (23 Aug 2008)

18000th track:
John Patitucci - Bach Prelude In G Major (From The Cello Suite) (06 Sep 2008)

19000th track:
Led Zeppelin - Moby Dick (22 Sep 2008)

20000th track:
Keith Jarrett - Oleo (14 Oct 2008)

21000th track:
Dave Matthews Band - Busted Stuff (27 Oct 2008)

22000th track:
Dave Matthews Band - Recently (live) (14 Nov 2008)

23000th track:
Björk - Show Me Forgiveness (30 Nov 2008)

24000th track:
Tycho - Lapse (23 Dec 2008)

25000th track:
Dave Matthews Band - Satellite (20 Jan 2009)

26000th track:
Buddhist Chanting - The Three Jewels (02 Feb 2009)

27000th track:
Dave Matthews Band - Dancing Nancies (13 Jun 2009)

28000th track:
Sergei Rachmaninoff - Vocalise, Op. 34, No. 14 (20 Jul 2009)

29000th track:
Frost* - Wonderland (05 Sep 2009)

30000th track:
Bill Evans - Peace Piece (01 Nov 2009)

31000th track:
The Beatles - Love Me Do (02 Dec 2009)

32000th track:
Ed Motta - The Man from the Oldest Building (31 Dec 2009)

33000th track:
Bill Evans - So What (27 Jan 2010)

34000th track:
5 Live - Get Closer (10 Apr 2010)

35000th track:
Jeff Buckley - Monologue - Nusrat, He's My Elvis (03 Jun 2010)

36000th track:
Iron & Wine - Upward Over the Mountain (30 Jun 2010)

37000th track:
Phish - Mike's Song > (23 Jul 2010)

38000th track:
Olhodepeixe - Autoconsolo (28 Aug 2010)

39000th track:
Dream Theater - Caught in a Web (28 Sep 2010)

40000th track:
Moacir Santos - Haply-Happy (02 Nov 2010)

41000th track:
Incognito - Colibri (29 Nov 2010)

42000th track:
Grace Carvalho - Caminhante (27 Dec 2010)

43000th track:
Magnus Öström - Hymn (For The Past) Part I (21 May 2011)

44000th track:
Jaki Byard - Snow Flakes (04 Jul 2011)

45000th track:
Umphrey's McGee - Spires (23 Aug 2011)

46000th track:
Gilberto Gil - Vendedor De Caranguejo (16 Oct 2011)

47000th track:
Pink Floyd - The Post War Dream (15 Nov 2011)

48000th track:
Funk'n'stein - Hyper Beatle (Jam) (26 Dec 2011)

49000th track:
Jamiroquai - Two Completely Different Things (04 Feb 2012)

50000th track:
Benny Golson - Killer Joe (12 Mar 2012)

51000th track:
Dream Theater - In The Name Of God (28 Apr 2012)

52000th track:
The Nice - Azrial (07 Jun 2012)

53000th track:
The Beatles - Sgt. Pepper's Lonely Hearts Club Band (reprise) (05 Aug 2012)

54000th track:
Tamba Trio - Morada (20 Sep 2012)

55000th track:
Monica Zetterlund & Bill Evans - So Long Big Time (27 Oct 2012)

56000th track:
Metallica - Welcome Home (Sanitarium) (01 Dec 2012)

57000th track:
Brian Blade Fellowship - Stoner Hill (01 Jan 2013)

58000th track:
Jamiroquai - Morning Glory (20 Jan 2013)

Generated 21 Jan 2013
LastLabs Milestones