Stati Uniti
unlabelable.tumblr.com/Ultimo accesso: mese scorso
3

0

3

7

7

ascolti dal 18 Feb 2010
128 brani preferiti | 44 messaggi nei forum | 1 playlist |

3 messaggi in bacheca
Aggiorna |


Feed
| | | | | |
| --- | --- | --- | --- | --- |
| 1 | | | | |
| 2 | | | | |
| 3 | | | | |
| 4 | | | | |
| 5 | | | | |
| 6 | | | | |
| 7 | | | | |
| 8 | | | | |
| 9 | | | | |
| 10 | | | | |
| 11 | | | | |
| 12 | | | | |
| 13 | | | | |
| 14 | | | | |
| 15 | | | | |

Feed
| | | | | | |
| --- | --- | --- | --- | --- | --- |
| 1 | | | | | |
| 2 | | | | | |
| 3 | | | | | |
| 4 | | | | | |
| 5 | | | | | |
| 6 | | | | | |
| 7 | | | | | |
| 8 | | | | | |
| 8 | | | | | |
| 10 | | | | | |
| 11 | | | | | |
| 12 | | | | | |
| 13 | | | | | |
| 14 | | | | | |
| 15 | | | | | |
Descrizione
I wish I had some sort of musical talent to be able to make it. Instead, all I can say is that I'm a music appreciator. I'll listen to just about anything, literally. My favorite music depends on what mood I'm in so it changes very frequently. Lastfm only captures a minute part of what I listen to because I don't listen to music on my computer too often.
I'm open to old or new music. I love picking out a great song from a movie and always remembering the scene it belongs to. If I were rich I'd probably go to every concert I could. Nothing beats the energy of live music :))
"The thing about good music is this; if you were to take out all the lyrics in a song, you'd still know what the song's about."
Take your top 50 artists. For each of these artists, collect the top 20 similar artists (where the artist itself is the #1 most similar). The resulting number of unique artists is your
super-eclectic score
. You can compute your own score at
http://anthony.liekens.net/pub/scripts/last.fm/supereclectic.php
My super-eclectic score is currently
717/1000
The most similar artists for my profile are The Strokes (6), The Who (5), Vampire Weekend (5), Fleet Foxes (5), The Rolling Stones (5), Papa Roach (4), The Beatles (4), Sum 41 (4), Yellowcard (4), Arctic Monkeys (4)
Last.FM Milestones
1st track: (18 Feb 2010)
Ingrid Michaelson - Breakable

5000th track: (06 Sep 2011)
Flyleaf - Again

10000th track: (02 May 2012)
Donora - The Untouchables

15000th track: (30 Apr 2013)
The Rolling Stones - Play With Fire

20000th track: (03 Oct 2013)
Jack Johnson - If I Had Eyes

25000th track: (27 Dec 2013)
Incubus - Dig

Generated on 24 Mar 2014
Get yours here
Overall:
Last 6 months: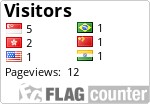 Attività recenti