RSS
Condividi
Nov 16 2008, 0:57
Back by popular demand!
As usual, these are in no particular order of preference.
21.
Cosmic Atrophy
-
Codex Incubo
[2008]
THE death metal album of 2008. Cosmic Atrophy are a duo out of Houston that does what nobody truly ventured to do - pick up where
Demilich
left off with their legendary
Nespithe
album. Codex Incubo is a bit on the short side [just under 34 minutes if you count the outro track] but it does an amazing job of expanding on the ideas Demilich put forth 15 years earlier. Don't worry, though, it's not a clone by any means. These guys are already hard at work on their next album, so there will more than likely be plenty more where that came from.
22.
Torchure
- The Essence [1993]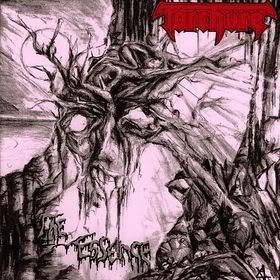 Like early
Morgoth
and
Bolt Thrower
? You'll probably love this. Possibly the only one of the early German death metal bands not to turn assfuckingly gay in the mid-90s. Great atmospheric old-school death with both thrashy and doomy tracks, and a production resembling that of
Autopsy
's classic
Mental Funeral
23.
Cartilage
-
The Fragile Concept of Affection
[1992]
This is an EP that was only released as part of the extremely rare split with
Altar
[HOL] but it's right up there with the very best of Finnish death metal. The overall sound is similar to early
Amorphis
and
Demigod
, but the songwriting is arguably superior to anything either of those bands had to offer [and that's saying a lot].
24.
Vomiturition
-
A Leftover
[1995]
Formed by two members of the aforementioned Cartilage, this band also served as a precursor to
Rotten Sound
[one of the best grind bands around], featuring drummer Kai Hahto [also in Cartilage], vocalist Keijo Bagge and guitarist Mika Aalto [also in
...and Oceans
]. The sound is a mixture of classic Finnish/Scandinavian death metal, but with a more pronounced
Discharge
influence, setting the table for what Rotten Sound would become.
25.
Serpens Aeon
-
Dawn of Kouatl
[2003]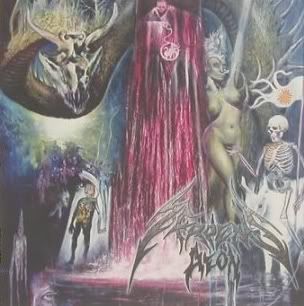 I included
The Chasm
's
Procession to the Infraworld
album on the first of these lists. This album pretty much picks up where that one left off, albeit with an even more pronounced thrashy edge, while The Chasm's later records are more epic. Killer
Kreator
-esque riffs abound on this one. Hopefully a follow-up will come out shortly. They're well overdue for one.
26.
Mordicus
- Dances From Left [1993]
The fourth and final Finnish album [lol alliteration] on this list was just recently reissued by Temple of the Damned records. This one's more overtly melodic and accessible than the other albums on this list. Sounds kinda like a thrashier
Eucharist
. Very catchy record with tons of great hooks.
27.
Disembarkation
-
Rancorous Observision
[2000]
Being French-Canadian, it's obvious that these guys are technical as fuck. The band featured Etienne Gallo, who later went on to
Augury
and
Negativa
. Augury is by far the better point of reference for Disembarkation's sound, but they were very much an entity in their own right. Heavy doses of
Atheist
and
Cynic
influence and tremendous bass playing/presence.
28.
Gorement
-
The Ending Quest
[1994]
Remember
God Macabre
? Well, this is a lot like them. Same mix of classic Stockholm Death and doom. But this album is much more well-developed. It was reissued, thankfully, by Necroharmonic, a few years back as part of the
Darkness of the Dead
anthology. Well worth your money if you're into this type of DM. And yes,
Bloodbath
did pretty much steal their logo.
29.
Antropomorphia
-
Necromantic Love Songs
[1993]
A Dutch band that ostensibly got its name from that classic
Pestilence
song. This EP was their only official release, but it was a damn fine one. The Pestilence influence is obvious, but there are also touches of Bolt Thrower and
Covenant
-era
Morbid Angel
.
DeathevokatioN
covered "Chunks of Meat" on their full-length.
30.
Algophobia
-
Algophobia
[1997]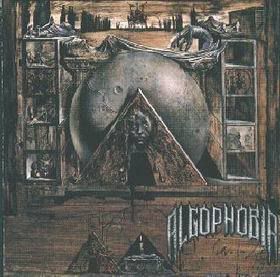 Only listened to this one a couple of times, but that's enough to know that it's a hidden gem. Kinetic Italian death metal in the vein of Atheist's
Piece of Time
and
Death
's
Human
with vocals similar to those of
Necrodeath
or
Resurrection
. I'll probably update this once I've listened to it more.
BONUS!
Ripping Corpse
- unreleased 1992 album
I couldn't put it on the list because it was never properly released [or finished, for that matter]. But this album would have been one of the best ever if it had been completed.
Dreaming With the Dead
was a great record, but everything that was great about it is improved several times over on this album. Just snake riff after neck-snapping snake riff. You can download it by following the link from my profile sidebar. One listen and you, too, will call Shaune Kelley your daddy. The rip also includes the equally phenomenal 3-song Promo 1992.
Immolation
Incantation
Vader
Suffocation
Dismember
Entombed
Carcass
Spasme
Cryptopsy
Gorguts
Necrophobic
Necrophagist
Carbonized
Cadaver
Excommunion
Stargazer
Portal
Abramelin
Adramelech
The Firstborn
Impaled
Exhumed
Monstrosity
Vile
Deeds of Flesh
Severed Savior
Decrepit Birth
Ved Buens Ende
Deteriorot
Goreaphobia
Testament
Therion
Grave
Cannibal Corpse
Vital Remains
Sabbat
Luciferion
Deicide
Sadus
Obituary
Repulsion
Possessed
Carnage
Drawn and Quartered
Sentenced
Martyr
Hypocrisy
Grotesque
God Dethroned
Vomitory
Demolition Hammer
Revocation
Angelcorpse
Order From Chaos
Axis of Advance
Zyklon
Malevolent Creation
Resurrection
Edge of Sanity
Usurper
Celtic Frost
Enslaved
Voivod
Anata
Iniquity
Dim Mak
Megadeth
Cancer
Rune
Runemagick
Deceased
Meshuggah
Gorod
Psycroptic
Centinex
Cenotaph
Ancient Gods
Dying Fetus
Odious Mortem
Burning Inside
!T.O.O.H.!
Lykathea Aflame
Afflicted
Darkthrone
Sotajumala
Cauldron Black Ram
Ruins
Catacombs
Disembowelment
Evoken
Dark Angel
Slayer
Nile
Melechesh
Opeth
Creepmime
Swordmaster
Abigor
Natron
Neuraxis
Devourment
Origin
Arghoslent
Aborted
Skinless
Kataklysm
Infernal Majesty
Orphaned Land
Paradise Lost
Septic Flesh
Satyricon
Dead Congregation
Defeated Sanity
Morgion
Atrocity
Samael
Beherit
Behemoth
The Crown
Misery
Mithras
Akercocke
Intestine Baalism
Infester
Mercyless
Loudblast
Disciples of Mockery
Mortem
Funebrarum
Funebre
Disillusion
Convulse
Rudra
Appalling Spawn
Anathema
Kaamos
Asphyx
Hail of Bullets
Deathspell Omega
Revenant
Internal Suffering
<!--gay band spam-->
Suicide Silence
Carnifex
The Partisan Turbine
The Red Chord
Cattle Decapitation
Bring Me the Horizon
Knights Of The Abyss
Annotations of an Autopsy
Whitechapel
Waking the Cadaver
The Faceless
Despised Icon
The Black Dahlia Murder
All Shall Perish
Job for a Cowboy
Animosity
Misericordiam
Emmure
Elysia
Underneath the Gun
See You Next Tuesday
As Blood Runs Black
War From A Harlot's Mouth
Arsonists Get All The Girls
With Blood Comes Cleansing
Belay My Last
Postmortem Promises
Burning Skies
Rose Funeral
Salt The Wound
A Black Rose Burial
Winds of Plague
Killwhitneydead
</--gay band spam--!>
[the deathcore faggots might actually learn something...]
Commenti