Angela, 18, Femmina, Stati UnitiUltimo accesso: Aprile 2015
3

4

4

8

0

ascolti dal 1 Gen 2011
1.569 brani preferiti | 1 messaggio nei forum | 0 playlist |

1.525 messaggi in bacheca
Aggiorna |


Feed
| | | | | |
| --- | --- | --- | --- | --- |
| 1 | | | | |
| 2 | | | | |
| 3 | | | | |
| 4 | | | | |
| 5 | | | | |
| 6 | | | | |
| 7 | | | | |
| 8 | | | | |
| 9 | | | | |
| 10 | | | | |
| 11 | | | | |
| 11 | | | | |
| 13 | | | | |
| 13 | | | | |
| 15 | | | | |
| 16 | | | | |
| 17 | | | | |
| 17 | | | | |
| 19 | | | | |
| 19 | | | | |

Feed
| | | | | | |
| --- | --- | --- | --- | --- | --- |
| 1 | | | | | |
| 2 | | | | | |
| 3 | | | | | |
| 3 | | | | | |
| 5 | | | | | |
| 6 | | | | | |
| 6 | | | | | |
| 6 | | | | | |
| 9 | | | | | |
| 9 | | | | | |
| 9 | | | | | |
| 12 | | | | | |
| 12 | | | | | |
| 12 | | | | | |
| 12 | | | | | |
Descrizione
The happiest girls are the prettiest girls.
What if you slept? And what if, in your sleep, you dreamed? And what if, in your dream, you went to heaven and plucked a strange and beautiful flower? And what if, when you awoke, you had the flower in your hand? Ah, what then?
Last Updated: 11/15/14.
Current Favorite Artist: Elton John, Sam Smith... not much has changed.
Favorite Track NOW: "Rocket Mane", "I Guess That's Why They Call It the Blues", "Goodbye Yellow Brick Road" by Elton John, "I Go Crazy" by Paul Davis, "I Know I'm Not the Only One" by Sam Smith
My Music Mood: Raw is real.
"Love the life you live. Live the life you love."
Bob Marley

And I believe I have been, am, and will be living the life I love.
Dreams are not what you see in sleep.
Dreams are what do not allow you to sleep.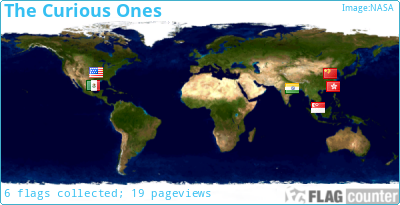 A guy and a girl can be just friends,
but at one point or another,
they will fall for each other...
maybe temporarily,
maybe at the wrong time,
maybe too late,
or maybe forever.
To awaken quite alone in a strange town is one of the pleasantest sensations in the world.
- Freya Stark
"It's hard to do these things alone."
"Just hold on, we're going home."
I am no bird; and no net ensnares me: I am a free human being with an independent will.
I hope she'll be a fool -- that's the best thing a girl can be in this world, a beautiful little fool.
"Slow down, you crazy child. You're so ambitious for a juvenile.
But if you're so smart
Then why are you still so afraid?"
Jazz goes into my coffee in the morning, into my wine at night. It's a way of being, a way of thinking. It's the finest contribution to music that is America's own.
This is D'arcy.
Although she is not the best bassist in the world, she is my favorite bassist of all time. I love her for her innocent, dreamlike aura she gives off in everything associated with the Pumpkins. Without her, the Pumpkins would never have seemed out of this world to me.
Thank you D'arcy.
Attività recenti
altyindierocky ha aggiunto Arctic Monkeys – No. 1 Party Anthem, Philharmonia Orchestra/Efrem Kurtz – Masquerade (1993 Digital Remaster): Waltz, Malcolm Arnold – English Dances, Set 1, Op. 27: No. 2. Vivace e altri 33 brani ai preferiti.

Marzo 2015

altyindierocky ha aggiornato il suo profilo.

Novembre 2014

altyindierocky ha aggiunto Николай Римский-Корсаков – Scheherazade, symphonic suite for orchestra, Op. 35, Academy of St. Martin in the Fields – St. Paul's Suite, Op. 29, No. 2: I. Jig, Johann Strauss II – Kaiser-Walzer (Emperor Waltz), Op. 437 e altri 28 brani ai preferiti.

Novembre 2014

altyindierocky ha aggiunto Paul Davis – I Go Crazy - Single Version, Billy Joel – The Longest Time, Louis Prima – I Wan'na Be Like You (The Monkey Song) e altri 6 brani ai preferiti.

Ottobre 2014

altyindierocky ha aggiunto Prince Royce – Darte un Beso, Disclosure – Latch (feat. Sam Smith), Sam Smith – Latch - Acoustic e altri 5 brani ai preferiti.

Settembre 2014

altyindierocky ha inviato un messaggio in una bacheca, ma è stato eliminato.

Luglio 2014

altyindierocky ha aggiunto Drake – Marvins Room, Drake – Over My Dead Body, Drake – Own It e altri 6 brani ai preferiti.

Luglio 2014

altyindierocky ha inviato un messaggio nella bacheca di jesswu .

Luglio 2014