aki, 32, Femmina, Giappone
www.aki-kondo.comUltimo accesso: mese scorso
9

9

0

ascolti dal 29 Apr 2008
62 brani preferiti | 0 messaggi nei forum | 1 playlist |

21 messaggi in bacheca
Aggiorna |


Feed
| | | | | |
| --- | --- | --- | --- | --- |
| 1 | | | | |
| 2 | | | | |
| 3 | | | | |
| 4 | | | | |
| 5 | | | | |
| 6 | | | | |
| 7 | | | | |
| 7 | | | | |
| 7 | | | | |
| 7 | | | | |
| 11 | | | | |
| 11 | | | | |
| 13 | | | | |
| 14 | | | | |
| 14 | | | | |
| 14 | | | | |
| 14 | | | | |
| 14 | | | | |
| 14 | | | | |
| 14 | | | | |
| 21 | | | | |
| 21 | | | | |
| 21 | | | | |
| 21 | | | | |
| 21 | | | | |
| 21 | | | | |
| 21 | | | | |
| 21 | | | | |
| 21 | | | | |
| 21 | | | | |

Feed
| | | | | | |
| --- | --- | --- | --- | --- | --- |
| 1 | | | | | |
| 1 | | | | | |
| 3 | | | | | |
| 3 | | | | | |
| 3 | | | | | |
| 3 | | | | | |
| 3 | | | | | |
| 3 | | | | | |
| 3 | | | | | |
| 3 | | | | | |
| 3 | | | | | |
| 3 | | | | | |
| 3 | | | | | |
| 3 | | | | | |
| 3 | | | | | |
| 3 | | | | | |
| 3 | | | | | |
| 3 | | | | | |
| 3 | | | | | |
| 3 | | | | | |
| 3 | | | | | |
| 3 | | | | | |
| 3 | | | | | |
| 3 | | | | | |
| 3 | | | | | |
| 3 | | | | | |
| 3 | | | | | |
| 3 | | | | | |
| 3 | | | | | |
| 3 | | | | | |
| 3 | | | | | |
| 3 | | | | | |
| 3 | | | | | |
| 3 | | | | | |
Descrizione
i was born in north of japan at 1982.
My family is mix of Russian and Japanese.
My childhood John Cage , Philip Glass,and Michael Nyman they music was always sounding in the fathers car.
At the time, Because I was a child,i couldn't understand their music.
but,I kept listening to my father loved music.
Their music is a step in the adult for me.
music makes the mind calmely extremely...
it's like a magic.
soyons tous amis!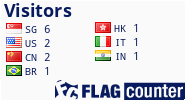 Attività recenti
acock ha inviato un messaggio in una bacheca, ma è stato eliminato.

Gennaio 2014

acock ha inviato un messaggio in una bacheca, ma è stato eliminato.

Gennaio 2014

acock ha inviato un messaggio in una bacheca, ma è stato eliminato.

Gennaio 2014

acock ha inviato un messaggio nella bacheca di acock .

Novembre 2013

acock ha aggiornato il suo profilo.

Maggio 2013

acock ha inviato un messaggio nella bacheca di Melody_dream .

Marzo 2013

acock e Melody_dream sono diventati amici.

Marzo 2013

acock e Melody_dream sono diventati amici.

Marzo 2013