Knox, 19, Femmina, Stati Uniti
goatcrafttorment.tumblr.comUltimo accesso: ieri mattina
7

0

3

8

9

ascolti dal 2 Ago 2010
960 brani preferiti | 0 messaggi nei forum | 1 playlist |

272 messaggi in bacheca
Aggiorna |


Feed

Feed
Descrizione
Bands Seen (don't worry, this list is growing.):
Meshuggah x3 (met!)
The Faceless x2
Cynic
Animals As Leaders
Intronaut x2
Between The Buried and Me
Katatonia
Cult of Luna
Finntroll (met)
Sekengard
Yesterday's Saints
Metsatoll
Blackguard (met)
Tesseract x2 (met)
Wings Denied
Terrace (met)
Asbestos
Willowfoot
Boreworm
Fallujah
Within the Ruin
Decrepit Birth
Origin
Goatwhore (met)
Thy Art is Murder
Dying Fetus
6/17/2014 - the day I met Meshuggah and my life changed immensely.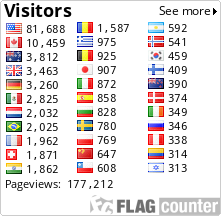 Hi, I'm Knox, and i like Meshuggah. A whole lot more than you do, to be exact.
I like "djent" (god I hate that term), post-metal, and cats.
Recommendations are always welcome.