22, Maschio, Regno Unito
destroyallcinema.wordpress…Ultimo accesso: 7 ore fa
2

0

0

9

9

4

ascolti dal 24 Mag 2008
0 brani preferiti | 50 messaggi nei forum | 0 playlist |

2.808 messaggi in bacheca
Aggiorna |


Feed
| | | | | |
| --- | --- | --- | --- | --- |
| 1 | | | | |
| 2 | | | | |
| 3 | | | | |
| 4 | | | | |
| 5 | | | | |
| 6 | | | | |
| 7 | | | | |
| 8 | | | | |
| 9 | | | | |
| 10 | | | | |
| 10 | | | | |
| 12 | | | | |
| 13 | | | | |
| 14 | | | | |
| 15 | | | | |
| 16 | | | | |
| 17 | | | | |
| 18 | | | | |
| 18 | | | | |
| 20 | | | | |
| 21 | | | | |
| 22 | | | | |
| 22 | | | | |
| 24 | | | | |
| 25 | | | | |
| 26 | | | | |
| 27 | | | | |
| 28 | | | | |
| 29 | | | | |
| 30 | | | | |
| 31 | | | | |
| 32 | | | | |
| 33 | | | | |
| 34 | | | | |
| 34 | | | | |
| 34 | | | | |
| 37 | | | | |
| 38 | | | | |
| 39 | | | | |
| 40 | | | | |
| 40 | | | | |
| 42 | | | | |
| 43 | | | | |
| 44 | | | | |
| 44 | | | | |
| 44 | | | | |
| 44 | | | | |
| 48 | | | | |
| 49 | | | | |
| 49 | | | | |

Feed
| | | | | | |
| --- | --- | --- | --- | --- | --- |
| 1 | | | | | |
| 2 | | | | | |
| 2 | | | | | |
| 4 | | | | | |
| 5 | | | | | |
| 6 | | | | | |
| 7 | | | | | |
| 7 | | | | | |
| 9 | | | | | |
| 10 | | | | | |
| 11 | | | | | |
| 11 | | | | | |
| 13 | | | | | |
| 13 | | | | | |
| 15 | | | | | |
| 15 | | | | | |
| 15 | | | | | |
| 15 | | | | | |
| 15 | | | | | |
| 15 | | | | | |
| 21 | | | | | |
| 21 | | | | | |
| 23 | | | | | |
| 23 | | | | | |
| 23 | | | | | |
| 26 | | | | | |
| 26 | | | | | |
| 26 | | | | | |
| 26 | | | | | |
| 26 | | | | | |
| 26 | | | | | |
| 26 | | | | | |
| 26 | | | | | |
| 26 | | | | | |
| 35 | | | | | |
| 35 | | | | | |
| 35 | | | | | |
| 35 | | | | | |
| 35 | | | | | |
| 35 | | | | | |
| 35 | | | | | |
| 35 | | | | | |
| 43 | | | | | |
| 43 | | | | | |
| 43 | | | | | |
| 43 | | | | | |
| 43 | | | | | |
| 43 | | | | | |
| 49 | | | | | |
| 49 | | | | | |
Descrizione
Check out my hip hop tracks on SoundCloud!
Make sure you check my homies out too!
I like roots reggae, dub, hip hop, drum and bass, punk rock... and everything else in between...
Top Artists Seen Live:
(
full list
)
Nas
Alborosie
Wu-Tang Clan
Kendrick Lamar
Action Bronson
Cookie Monsta
Devlin
A$AP Rocky
Hawk House
Channel One
GBH
An Albatross
HORSE the Band
Underoath
Babyshambles
iwrestledabearonce
British Hip Hop History (according to me)
CD & Vinyl Collection (via RYM)
Top albums of 2014.
Top tracks of 2014.
Reading list.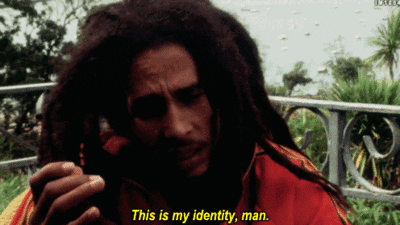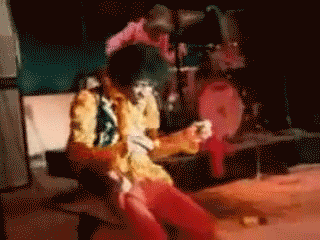 "Everyone is crying out for peace, none is crying out for justice. I don't want no peace, I need equal rights and justice. Everybody wants to go to heaven but nobody want to die. Everyone heading for the top but tell me how far is it from the bottom? Everyone is talking about crime, tell me who are the criminals?"
- Peter Tosh

"Emancipate yourselves from mental slavery, none but ourselves can free our minds. How long shall they kill our prophets, while we stand aside and look?"
- Bob Marley

"You know, you don't see with your eyes you see with your brain and the more words your brain has, the more things you can see."
- KRS-ONE

"We are the inheritors of a million years of striving for the unspeakable. And now with the engines of technology in our hands we ought to be able to reach out and actually exteriorize the human soul at the end of time."
- Terence McKenna

"You can be watchful. You can be concentrated. You can be alert. But all that will ever teach you is what not to do. How not to use the mind. Because it will get you into deeper and deeper and deeper binds. You have to let it happen just like you have to let yourself go to sleep. You can't try to go to sleep. You have to let yourself digest your food. You can't try to digest it. And, so, in the same way, you have to let yourself wake up, become liberated."
- Alan Watts