Sebastian Aciares, 22, Maschio, Cile
seamusrabiddog.tumblr.com/Ultimo accesso: settimana scorsa
5

8

4

7

0

ascolti dal 16 Set 2008
144 brani preferiti | 1 messaggio nei forum | 0 playlist |

175 messaggi in bacheca
Aggiorna |


Feed
| | | | | |
| --- | --- | --- | --- | --- |
| 1 | | | | |
| 2 | | | | |
| 3 | | | | |
| 4 | | | | |
| 5 | | | | |
| 6 | | | | |
| 7 | | | | |
| 8 | | | | |
| 8 | | | | |
| 10 | | | | |
| 10 | | | | |
| 12 | | | | |
| 13 | | | | |
| 14 | | | | |
| 15 | | | | |
| 16 | | | | |
| 17 | | | | |
| 18 | | | | |
| 19 | | | | |
| 20 | | | | |
| 20 | | | | |
| 20 | | | | |
| 20 | | | | |
| 24 | | | | |
| 24 | | | | |
| 24 | | | | |
| 27 | | | | |
| 27 | | | | |
| 27 | | | | |
| 27 | | | | |
| 31 | | | | |
| 32 | | | | |
| 32 | | | | |
| 34 | | | | |
| 34 | | | | |
| 34 | | | | |
| 37 | | | | |
| 37 | | | | |
| 37 | | | | |
| 37 | | | | |
| 37 | | | | |
| 42 | | | | |
| 42 | | | | |
| 42 | | | | |
| 42 | | | | |
| 42 | | | | |
| 42 | | | | |
| 42 | | | | |
| 42 | | | | |
| 42 | | | | |

Feed
Descrizione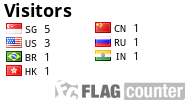 You Are 84% Open Minded
You are so open minded that your brain may have fallen out!
Well, not really. But you may be confused on where you stand.
You don't have a judgmental bone in your body, and you're very accepting.
You enjoy the best of every life philosophy, even if you sometimes contradict yourself.
How Open Minded Are You?
Blogthings: 100's of Fun, Free Quizzes and 3 Stupid Ones
You Are 76% Intuitive
You are a very intuitive person. And luckily, your intuition is normally right.
You're wise enough to know that relying on intuition alone can be dangerous.
When your intuition seems really off, you tend to ignore it - and look at the facts instead.
How Intuitive Are You?
You Think Creatively
Your brain works best when you let your intuition be your guide.
You like to imagine, speculate, and fantasize. You have fun playing with ideas.
You are interested in theories. You enjoy studying and developing them.
You are drawn toward art, philosophy, and even math. Almost every subject is interesting to you.
How Do You Think?
Work is Hard. Time for Blogthings!
Attività recenti
LOUDcl e Seba237 sono diventati amici.

mese scorso

Seba237 e usita4 sono diventati amici.

Ottobre 2014

Seba237 e bangrawwr sono diventati amici.

Settembre 2014

Seba237 ha inviato un messaggio nella bacheca di Lalao624715380 .

Settembre 2014

Seba237 ha aggiornato il suo profilo.

Settembre 2014

Seba237 ha aggiornato il suo profilo.

Settembre 2014

Seba237 ha aggiornato il suo profilo.

Settembre 2014

Seba237 e dyavar sono diventati amici.

Settembre 2014