Rulomars Fucker, 24, Maschio, Messico
twitter.com/RulomarsUltimo accesso: Luglio 2013
2

2

7

8

5

ascolti dal 8 Apr 2009
0 brani preferiti | 1 messaggio nei forum | 0 playlist |

146 messaggi in bacheca
Aggiorna |


Feed
| | | | | |
| --- | --- | --- | --- | --- |
| 1 | | | | |
| 2 | | | | |
| 3 | | | | |
| 4 | | | | |
| 5 | | | | |
| 6 | | | | |
| 7 | | | | |
| 8 | | | | |
| 9 | | | | |
| 10 | | | | |
| 11 | | | | |
| 12 | | | | |
| 13 | | | | |
| 14 | | | | |
| 15 | | | | |

Feed
| | | | | | |
| --- | --- | --- | --- | --- | --- |
| 1 | | | | | |
| 2 | | | | | |
| 3 | | | | | |
| 4 | | | | | |
| 5 | | | | | |
| 6 | | | | | |
| 7 | | | | | |
| 8 | | | | | |
| 9 | | | | | |
| 10 | | | | | |
| 10 | | | | | |
| 12 | | | | | |
| 12 | | | | | |
| 14 | | | | | |
| 14 | | | | | |
Descrizione
Choose life.
Choose a job.
Choose a career.
Choose a family.
Choose a fucking big television,
Choose washing machines, cars, compact disc players, and electrical tin can openers.
Choose good health, low cholesterol and dental insurance.
Choose fixed-interest mortgage repayments.
Choose a starter home.
Choose your friends.
Choose your future. Choose life . . . But why would I want to do a thing like that? I chose not to choose life: I chose something else. And the reasons? There are no reasons. What reason I need to live freely?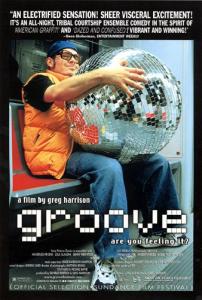 Thanks.
Attività recenti
phan19 e Rulaesa sono diventati amici.

Giugno 2014

mephis_lilith e Rulaesa sono diventati amici.

Luglio 2013