Aggiorna |


Feed
| | | | | |
| --- | --- | --- | --- | --- |
| 1 | | | | |
| 2 | | | | |
| 3 | | | | |
| 3 | | | | |
| 5 | | | | |
| 6 | | | | |
| 7 | | | | |
| 7 | | | | |
| 7 | | | | |
| 7 | | | | |
| 11 | | | | |
| 12 | | | | |
| 12 | | | | |
| 12 | | | | |
| 15 | | | | |
| 15 | | | | |
| 15 | | | | |
| 15 | | | | |
| 15 | | | | |
| 15 | | | | |
| 15 | | | | |
| 22 | | | | |
| 22 | | | | |
| 22 | | | | |
| 22 | | | | |
| 22 | | | | |
| 22 | | | | |
| 22 | | | | |
| 22 | | | | |
| 22 | | | | |
| 22 | | | | |
| 22 | | | | |
| 22 | | | | |
| 22 | | | | |
| 22 | | | | |
| 22 | | | | |
| 22 | | | | |
| 22 | | | | |
| 22 | | | | |
| 22 | | | | |
| 22 | | | | |
| 22 | | | | |

Feed
Descrizione
There is only one beer left
Rappers screaming all in our ears like we're deaf
Tempt me, do a number on the label
Eat up all their MC's and drink 'em under the table
Now, if 6 turned up to be 9,
I don't mind, I don't mind.
If all the hippies cut off their hair,
I don't care, I don't care.
Did, 'cos I got my own world to live through
And I ain't gonna copy you.
White-collar conservatives flashing down the street
Pointing their plastic finger at me.
They're hoping soon my kind will drop and die,
But I'm gonna wave my freak flag high . . . HIGH!
The do
The how
Thy why
The where
The when
The what
Can these words refine that truth?
as far as you take me, that's where i believe
the realm of soft delusions, floating on the leaves
I was just walking talking to myself
Somebody asked for change… I didn't hesitate to help
Reached in my pocket... but there was nothing there
He looked at me as if I didn't really care
I just kept moving… the city seemed so alive,
but I felt so dead inside
So I figured I was hungry… now I'm asking for change
Sometimes we're so different then we become the
Morphine city slipping dues down to see
That we don't even care as restless as we are
We feel the pull in the land of a thousand guilts
And poured cement, lamented and assured
To the lights and towns below
Faster than the speed of sound
Faster than we thought we'd go, beneath the sound of hope
Like autumn leaves
His sense fell from him
An empty glass of himself
Shattered somewhere within
His thoughts like a hundred moths
Trapped in a lampshade
Somewhere within
Their wings banging and burning
On through endless nights
Forever awake he lies shaking and starving
Praying for someone to turn off the light
But God willin' I'll be back home
To drop these heavy ass bags up off my backbone
Around the world with a catalog of rap songs
My baby girl is walkin, been away for that long
But no you haven't well at least that's how it seem to me
My home town is like a whole different scenery
The old timers on the stoop leaning leisurely
The new jacks up in the park smokin greenery
As I look over this beautiful land,
I can't help but realize that I am alone.
Why am I able to waste my energy?
To notice life being so beautiful?
What of the people who don't have what I ain't got?
Are they victims of my leisure?
To fail is to be a victim,
To be a victim of my choice.
Maybe partying will help.
Ev'rytime I hear the crack of a whip,
My blood runs cold.
I remember on the slave ship,
How they brutalize the very souls.
Today they say that we are free,
Only to be chained in poverty.
Good God, I think it's illiteracy;
It's only a machine that makes money.
Contained in music somehow more than just sound
This inspiration coming and twisting things around
Because you always know that it's gonna have to go
You always know that you'll be back in the cold.
Point of departure sublimated in a song
Its always coming to give me that hope for just a second
A clear and dusty day in June
My stoned mind just spilled that line
Describing, what's it like, describing?
Believing that the sum is "yes"
Looking around at all my comrades
My police state mind just spilled that line
I want to give names to our bonds
I need names to play the game
But what makes my heart run?
Why the thunder in my thighs?
My body
My mind
The idea of my life
Seems like a symbol
I melt the ice grills into rainwater puddles
Make the proud-hearted leave on the humble
Black steel in the hour
Assemble my skill form my power
My poems crush bones into powder
You mumble like a coward
I'm Mos Def, you need to speak louder
but are we free
to think for ourselves
or doomed
to repeat our mistakes?
when you hear them and call your name
can you count the lives they will take?
do you have to see the body bags
before you make a stand?
In a closed society where everybody's guilty,
the only crime is getting caught.
In a world of thieves, the only final sin is stupidity.
So you were born (So you were born),
and that was a good day
Someday you'll die (Someday you'll die),
and that is a shame
But somewhere in the between
was a life of which we all dream
And nothing and no one will ever take that away
You had a love and that love had you
And nothing mattered, you were fine
If some will complain, they're just bitter, what a shame
They know that loving and losing
is better than nothing at all
Maybe the times we had, they weren't that bad
And everything else was part of our path
We sang: "I don't know where we go from here"
This is the anthem, the slogan, the summary of events
And we all just idealize the past
But strength of arm alone will aid you little
in the face of true evil,
With-out the strength of will
to keep it aligned on the proper course,
all the power in the world amounts to nothing.
Down the street you can hear her scream you're a disgrace
As she slams the door in his drunken face
And now he stands outside
And all the neighbors start to gossip and drool
He cries oh, girl you must be mad,
What happened to the sweet love you and me had?
Against the door he leans and starts a scene,
And his tears fall and burn the garden green
My red is so confident he flashes trophies of war
And ribbons of euphoria.
Orange is young, full of daring but very unsteady for the first go 'round.
My yellow in this case is no so mellow.
In fact I'm trying to say it's frightened like me.
And all of these emotions of mine keep holding me
From giving my life to a rainbow like you.
style and state radiate
love power slay the hate
truth killer flakey face
players say it to they face
aint afraid to major striaght
race at the table straight
flow greatest like the greatest lakes
capes all greatest states
quiet water major waves
steer the course make a way
List monitors arrive with petition.
Iron-fisted philosophy... Is your life worth a painting?
Is this 'girl vs. boy' with different symbols? Being born is power...
Scout leader nazi tagged as 'big sin'. Your risk chains me hostage.
Me, I'm fighting with my head, I am not ambiguous.
I must look like a dork.
Gunships in a storm sinking to the Ocean Floor
And with them goes the cause we all were fighting for
Fire on the Door as we wash up on the shore
The Colours we have worn only left our nation torn
Walking around with your head in the clouds
Makes no sense at all
Sell yourself short, but you're walking so tall
Makes no sense at all
Is it important? You're yelling so loud
Makes no sense at all
Walking around with your head in the clouds
Makes no sense at all
Makes no difference at all
Blue are the life-giving waters taken for granted
They quietly understand
The once happy turquoise armies lay opposite ready
But wonder why the fight is on
Held in young hands,
That light is shivering
I've come all this way
Wandering the edge of time
Toward the darkness of frozen stars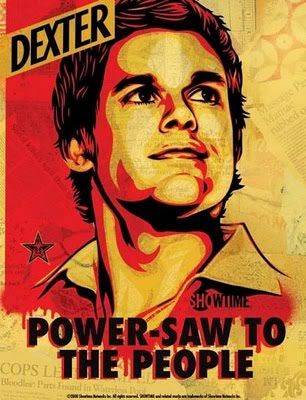 Last.FM Milestones
1st track: (01 Jul 2010)
GZA/Genius - Intromental

1000th track: (12 Jul 2010)
Rage Against the Machine - Township Rebellion

2000th track: (23 Jul 2010)
Easy Star All-Stars - Us and Them

3000th track: (30 Jul 2010)
Carcass - Oxidised Razor Masticator

4000th track: (07 Aug 2010)
Minutemen - This Road

5000th track: (11 Aug 2010)
すぎやまこういち - A Town With a Cathedral

6000th track: (04 Nov 2010)
近藤浩治 - Hyrule Field Morning Theme

7000th track: (23 Jan 2011)
The Locust - Nice Tranquil Thumb in Mouth

8000th track: (01 Feb 2011)
Hüsker Dü - Pride

9000th track: (09 Feb 2011)
植松伸夫 - To Zanarkand

10000th track: (17 Feb 2011)
Ghostface Killah - White Linen Affair (Toney Awards)

11000th track: (25 Feb 2011)
Lee "Scratch" Perry & The Upsetters - Three In One
12000th track: (09 Mar 2011)
Minutemen - History Lesson

13000th track: (21 Mar 2011)
The Locust - Brand New Set of Teeth

14000th track: (27 Mar 2011)
Method Man & Redman - Da Rockwilder
15000th track: (05 Apr 2011)
上田雅美 - Susano-o's Fight

16000th track: (13 Apr 2011)
Team Teamwork - Clipse - Virginia (Lost Woods)

17000th track: (22 Apr 2011)
Infest - Where's The Unity

18000th track: (02 May 2011)
Agoraphobic Nosebleed - Allegiance

19000th track: (22 May 2011)
OFWGKTA - 10 Ugly Girls

20000th track: (22 Jun 2011)
Bedouin Soundclash - Midnight Rockers

Generated on 22 Jun 2011
Get yours here
Shadows Of Our Souls
Download my new EP for free, click on the pic.