Michele, 50, Femmina, Stati UnitiUltimo accesso: 6 ore fa
1

2

9

3

8

3

ascolti dal 8 Dic 2009 (reimpostato il 14 Ago 2012)
6.271 brani preferiti | 0 messaggi nei forum | 0 playlist |

529 messaggi in bacheca
Aggiorna |


Feed
| | | | | |
| --- | --- | --- | --- | --- |
| 1 | | | | |
| 2 | | | | |
| 3 | | | | |
| 4 | | | | |
| 5 | | | | |
| 6 | | | | |
| 7 | | | | |
| 8 | | | | |
| 9 | | | | |
| 10 | | | | |
| 11 | | | | |
| 12 | | | | |
| 13 | | | | |
| 14 | | | | |
| 15 | | | | |
| 16 | | | | |
| 17 | | | | |
| 18 | | | | |
| 19 | | | | |
| 20 | | | | |
| 21 | | | | |
| 22 | | | | |
| 23 | | | | |
| 24 | | | | |
| 25 | | | | |
| 26 | | | | |
| 27 | | | | |
| 28 | | | | |
| 29 | | | | |
| 29 | | | | |
| 31 | | | | |
| 32 | | | | |
| 33 | | | | |
| 34 | | | | |
| 35 | | | | |
| 36 | | | | |
| 37 | | | | |
| 37 | | | | |
| 39 | | | | |
| 40 | | | | |
| 41 | | | | |
| 42 | | | | |
| 43 | | | | |
| 43 | | | | |
| 43 | | | | |
| 46 | | | | |
| 47 | | | | |
| 47 | | | | |
| 49 | | | | |
| 50 | | | | |

Feed
| | | | | | |
| --- | --- | --- | --- | --- | --- |
| 1 | | | | | |
| 2 | | | | | |
| 2 | | | | | |
| 2 | | | | | |
| 2 | | | | | |
| 2 | | | | | |
| 2 | | | | | |
| 2 | | | | | |
| 2 | | | | | |
| 2 | | | | | |
| 2 | | | | | |
| 2 | | | | | |
| 13 | | | | | |
| 13 | | | | | |
| 13 | | | | | |
| 13 | | | | | |
| 13 | | | | | |
| 13 | | | | | |
| 13 | | | | | |
| 13 | | | | | |
| 13 | | | | | |
| 13 | | | | | |
| 13 | | | | | |
| 13 | | | | | |
| 13 | | | | | |
| 13 | | | | | |
| 13 | | | | | |
| 13 | | | | | |
| 13 | | | | | |
| 13 | | | | | |
Descrizione


The autumn leaves are falling like rain,
Although my neighbors are all barbarians,
And you, you are a thousand miles away,
There are always two cups at my table
- T'ang Dynasty poem


...I'm in faerie rings and tower beds....
GBPicsOnline.com
-
Sternzeichen Bilder
I don't know where we come from
Don't know where we're goin' to
But if all this should have a reason
We would be the last to know...
got this fucking ringing in my head and I can't find the receiver...
△▲ Goddamn right it's a beautiful day ▲△
♫ ♪ And she's good at appearing sane ♪♫
Things are getting very complicated and my mind is so unclear...
I am tired, I am weary, I could sleep for a thousand years...
Beauty I'd always missed
With these eyes before,
Just what the truth is
I can't say anymore.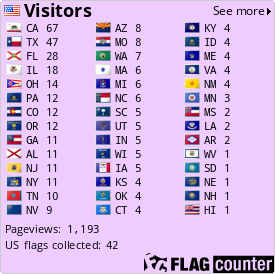 Someday you will ache like I ache...
I just wish my life could be as strange as a conspiracy
I hold out but there's no way of being what I want to be
Dragons blow fire angels fly spirits wither in the air
I'm just me I can't deny I'm neither here, there nor anywhere...
Never mind the forecast
'Cause the sky has lost control
'Cause the fury and broken thunder's
Come to match my raging soul
Now I don't believe I wanna see the morning...
I've got a lot of friends...and they have beautiful eyes...
The sunshine bores the daylights outta me...
...if you don't stand up, you don't stand a chance...
So I try to say goodbye, my friend
I'd like to leave you with something warm
But never have I been a blue calm sea
I have always been a storm
GBPicsOnline.com
-
Elfen und Feen GB Pics
[url=<? echo "
http://desertblade.com/Lastfm/&quot
; ?>]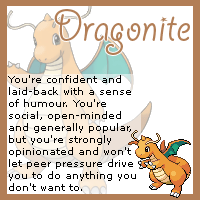 Attività recenti