RSS
Condividi
Mag 4 2012, 20:59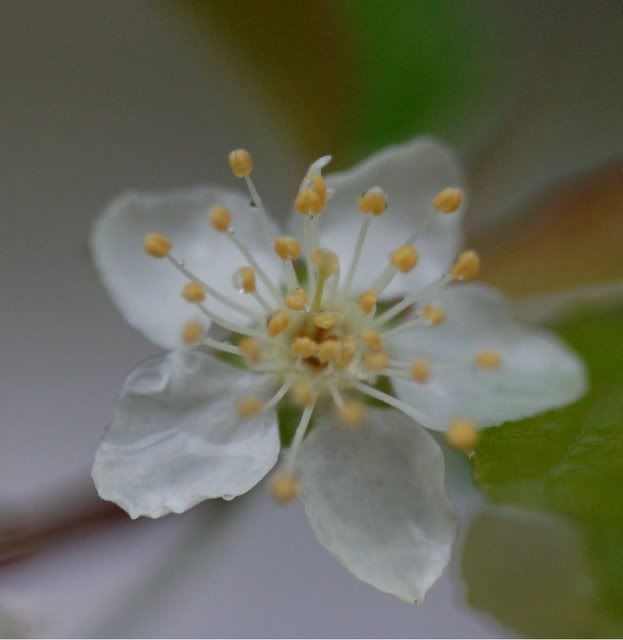 Walking in the rain
felt good this
morning
. I got soaked but I had a cleansing feeling inside and out. My face dripped with the
raindrops
as they streaked down my face. The
mountains
were hidden behind a
floating
mist
that moved
ghostly
among the aura of new fluorescent leaves of many
colors.
The rain smells of earth's newness of growth all around me as the drops tap me with memories of camping; the sounds of
drops
striking the drenched tent mingle in my
pleasant
thoughts.
I watch as a sudden stream of water comes toward me with a foam head from collecting salty
sand
on the roadside leading the way. It slithers on with stretched out
fingers
finding its path rolling over and around all obstacles to find its unknowing destination; as we all do in life. It is witty how
nature mimics
our lives with its own. And we go on.
I go on to hear the
geese
seemingly loving the day as they fly over head and land close by on the new pond created this year by the beaver in the field that is now a bit smaller. It holds much new life there now. At
night
I hear a gurgling hum as the peepers and frogs enlighten me with their tales. I stand quite and listen to its loud volume and feel it almost vibrate. An owl almost always hoots in as a most welcome sound and I sometimes call back when I have the time to stand in the darkness alone in the night. The Barred Owl and I can keep it going as the pond sounds seem to simmer down as I seem to be part of the
nature
around me.
Last
night
the tree line was silhouetted against the
indigo
blue of the starless sky and gave me an
eerie feel
as I pushed on in the darkness in front of me. I saw many shapes shifting into familiar images among the branches. A large
bird
was perched with its head tilled to see me, but as I watched it, it disappeared as my footsteps took me further into the misty night. I see a
bear
in a dark massed stump and then movement as my eyes see it coming toward me.
A wet nose greets me
and we walk together on the wet earth leaving the memory of us behind. My
dog Sister
shakes off some droplets and we enter our little stone house and let our
dreams
take us everywhere.
Linda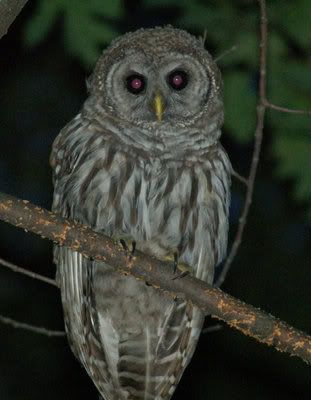 Commenti