Milan Vrškový, 25, Maschio, Slovacchia
everywhere/minomolUltimo accesso: 14 ore fa
7

7

8

5

0

ascolti dal 30 Mar 2009
396 brani preferiti | 1 messaggio nei forum | 1 playlist |

28 messaggi in bacheca
Aggiorna |


Feed
| | | | | |
| --- | --- | --- | --- | --- |
| 1 | | | | |
| 2 | | | | |
| 3 | | | | |
| 4 | | | | |
| 5 | | | | |
| 6 | | | | |
| 7 | | | | |
| 8 | | | | |
| 9 | | | | |
| 10 | | | | |
| 11 | | | | |
| 12 | | | | |
| 13 | | | | |
| 14 | | | | |
| 15 | | | | |
| 16 | | | | |
| 17 | | | | |
| 18 | | | | |
| 19 | | | | |
| 20 | | | | |
| 21 | | | | |
| 22 | | | | |
| 23 | | | | |
| 24 | | | | |
| 25 | | | | |
| 26 | | | | |
| 27 | | | | |
| 28 | | | | |
| 29 | | | | |
| 30 | | | | |

Feed
| | | | | | |
| --- | --- | --- | --- | --- | --- |
| 1 | | | | | |
| 2 | | | | | |
| 3 | | | | | |
| 4 | | | | | |
| 5 | | | | | |
| 6 | | | | | |
| 7 | | | | | |
| 8 | | | | | |
| 8 | | | | | |
| 10 | | | | | |
| 11 | | | | | |
| 12 | | | | | |
| 13 | | | | | |
| 14 | | | | | |
| 15 | | | | | |
Descrizione
Current favourite:
Mare - self titled EP (out of this world)
Imperial Triumphant
Letlive.
O'brother
Washed Out
We mage god
Deafheaven - Sunbather
My Favourite 2013 Albums:
Gorguts - Colored Sands
Deafheaven - Sunbather
Cult Of Luna - Vertikal
Steven Wilson - The Raven That Refused To Sing
The Dillinger Escape Plan - One Of Us Is The Killer
Norma Jean - Wrongdoers
Polyenso - One Big Particular Loop
Anciients - Heart of Oak
Nails - Abandon All Life
Burial - Rival Dealer
Ken Mode - Entrench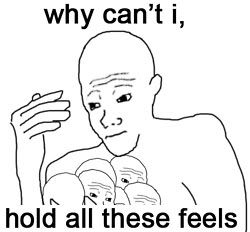 lyk dis if u cry evertim
I am a friendly peoples.
I play the guitar. Like shit. But it's fun. I also write some musiks. Like shit. But it's also fun!
Keep the shouts coming, and add me if you share my taste!
"Dear diary, it is now the 27th October, 2033, and I'm still waiting for Converge to release a bad record."
/////////////////////////////////////////////////////////
SEEN LIVE:
Opeth
Dream Theater
Norma Jean
The Chariot
Every Time I Die
Billy Talent
The Dillinger Escape Plan
Maybeshewill
Horkýže Slíže, finally
Cancer Bats
Admiral Arms
Dead and Divine
Von Hertzen Brothers
From our Hands
Circles
Zoči Voči
/////////////////////////////////////////////////////////
Nagi , a.k.a. yanaginagi, is the best singer on this planet. She sings on the newer releases of the band Supercell, and also in the band Binaria. She is a goddess. She is awesome, and her voice can cure aids and/or cancer.
such emotion.
Artwork by Jacob Bannon:
OVERALL
LAST MONTH
Attività recenti
Lol

19 Nov 2010