RSS
Condividi
Nov 3 2009, 3:57
Take ten bands/artists that should play at your show and determine their set lists:
- The first one plays 5 songs.
- The second one plays 5 songs.
- The third one plays 5 songs.
- The fourth one plays 5 songs.
- The fifth one plays 6 songs.
- The sixth one plays 7 songs.
- The seventh one plays 7 songs.
- The eighth one plays 7 songs.
- The ninth one plays 11 songs.
- The tenth one plays 14 songs, with a 2 song encore.
Týr
Saw this band this year and they were better than Alestorm.
Awesome live.
Setlist:
Hold The Heathen Hammer High
The Hammer of Thor
By the Sword in my Hand
Ride
Hail to the Hammer
Edguy
Because it's Tobias Sammet & co. :P
Setlist:
Ministry of Saints
We Don't Need a Hero
The Pharaoh
Speedhoven
Mysteria
Ensiferum
It needed some Melodeath/Folk, so Ensiferum it is.
Setlist:
Twilight Tavern
Deathbringer from the Sky
Token of Time
From Afar
Lai Lai Hei
Tarot
Always wanted to see them live.
Setlist:
Pyre Of Gods
Follow Me Into Madness
Tides
I'm Here
Rider of the Last Day
Gamma Ray
Kai Hansen is Gawd.
Setlist:
The Heart Of The Unicorn
Lost In the Future
Leaving hell
Man On a Mission
I Want Out
Rebellion In Dreamland
Nightwish
Because they were great live when I first saw them.
Setlist:
Planet Hell
The Poet and the Pendulum
The Kinslayer
Slaying the Dreamer
Romanticide
Last of the Wilds
Over the Hills and Far Away
Nevermore
One of my favorites, really underrated.
Setlist:
Narcosynthesis
What Tomorrow Knows
Beyond Within
Born
The Heart Collector
I, Voyager
This Godless Endeavor
Opeth
Opeth = Consistency.
It works that they're before Dream Theater :P
Setlist:
Windowpane
The Lotus Eater
Forest of October
The Grand Conjuration
Master's Apprentice
Harvest
Demon of the Fall
Dream Theater
Recently saw them live, which was my third time and they were absolutely amazing.
Setlist:
A Nightmare to Remember
The Mirror
Lie
Wither
Fatal Tragedy
Home
Take the Time
Six Degrees of Inner Turbulence
A Mind Beside Itself
Instrumedley
The Count of Tuscany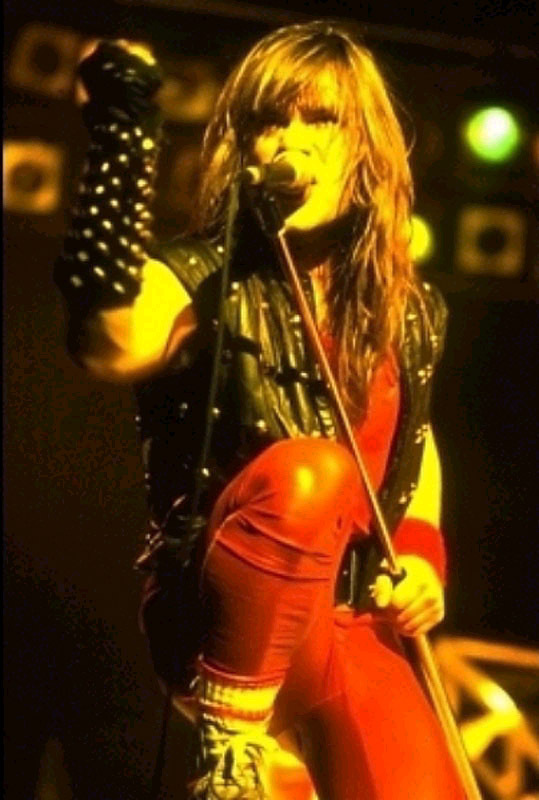 Iron Maiden
If you've picked up a DVD or watched Flight 666 with Iron Maiden, you'd know why they're headlining. Not to mention they're my favorite.
Setlist:
Aces High
Die With Your Boots On
Caught Somewhere In Time
Wasting Love
Out of the Silent Planet
The Duellists
Alexander the Great
The Wicker Man
The Number of the Beast
Running Free
Fear of the Dark
Wasted Years
The Trooper
Iron Maiden
Encore:
For both songs of this Encore, all vocalists of the other bands will join Bruce to sing.
Rime of the Ancient Mariner
To Tame a Land
BE THERE!
Commenti