Christopher, 28, Maschio, Stati Uniti
regardingstacks.tumblr.com/Ultimo accesso: Luglio 2013
1

3

5

2

1

ascolti dal 18 Ott 2009
385 brani preferiti | 0 messaggi nei forum | 1 playlist |

18 messaggi in bacheca
Aggiorna |


Feed
| | | | | |
| --- | --- | --- | --- | --- |
| 1 | | | | |
| 2 | | | | |
| 3 | | | | |
| 4 | | | | |
| 5 | | | | |
| 6 | | | | |
| 7 | | | | |
| 8 | | | | |
| 9 | | | | |
| 10 | | | | |
| 11 | | | | |
| 12 | | | | |
| 13 | | | | |
| 14 | | | | |
| 15 | | | | |
| 16 | | | | |
| 17 | | | | |
| 18 | | | | |
| 18 | | | | |
| 20 | | | | |
| 21 | | | | |
| 22 | | | | |
| 23 | | | | |
| 23 | | | | |
| 25 | | | | |
| 26 | | | | |
| 27 | | | | |
| 28 | | | | |
| 29 | | | | |
| 30 | | | | |

Feed
| | | | | | |
| --- | --- | --- | --- | --- | --- |
| 1 | | | | | |
| 2 | | | | | |
| 3 | | | | | |
| 4 | | | | | |
| 5 | | | | | |
| 5 | | | | | |
| 7 | | | | | |
| 8 | | | | | |
| 9 | | | | | |
| 10 | | | | | |
| 11 | | | | | |
| 11 | | | | | |
| 13 | | | | | |
| 13 | | | | | |
| 15 | | | | | |
Descrizione
I enjoy the simple things in life:
Coffee
Tea
Music
Film
Books
Comedy
And the Changing Seasons.
And the silence, it became so very clear
That you had long ago disappeared
I cursed myself for being surprised
That this didn't play like it did in my mind
[Ben Gibbard]
"It's no good pretending that any relationship has a future if your record collections disagree violently or if your favorite films wouldn't even speak to each other if they met at a party."
[Nick Hornby]
"If it weren't for music, I would think that love is mortal"
[Mark Helprin]
Rest, nature, books, music, love for one's neighbor-such is my idea of happiness. And then, on top of all that, you for a mate, and children, perhaps-what more can the heart of man desire?
[Leo Tolstoy]
The image is updated automatically.
Loading, please wait...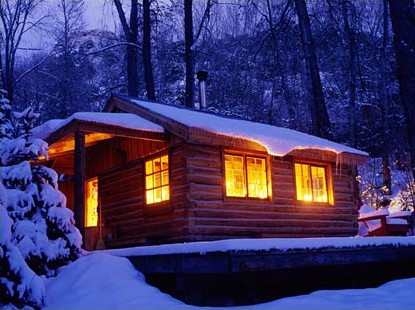 Good Winter
Liv2Tell's top 20 albums (overall):
1. Bon Iver - For Emma, Forever Ago (384)
2. SafetySuit - Life Left To Go (226)
3. Pavement - Quarantine The Past (216)
4. Bon Iver - Bon Iver (181)
5. Joe Purdy - Only Four Seasons (167)
6. The Weepies - Say I Am You (166)
7. Elliott Smith - XO (148)
8. Elliott Smith - Either Or (139)
9. Phoenix - Wolfgang Amadeus Phoenix (139)
10. Greg Laswell - Take A Bow (111)
11. The Weepies - Be My Thrill (Deluxe Edition) (104)
12. Gregory Alan Isakov - This Empty Northern Hemisphere (102)
13. Sara Bareilles - Kaleidoscope Heart (100)
14. Nirvana - Nevermind (97)
15. Eminem - Recovery (97)
16. Brian Wright - House On Fire (96)
17. Joshua Radin - The Rock and the Tide (96)
18. Joshua Radin - Simple Times (94)
19. Laura Jansen - Bells (90)
20. Phosphorescent - Pride (88)
generated 07.08.2011
Attività recenti