This Bud's for you,,, Well I'll enjoy it.!!!, 70, Maschio, Stati UnitiUltimo accesso: Dicembre 2012
4

8

5

8

4

ascolti dal 10 Feb 2009
2.429 brani preferiti | 2 messaggi nei forum | 1 playlist |

1.266 messaggi in bacheca
Aggiorna |


Feed
| | | | | |
| --- | --- | --- | --- | --- |
| 1 | | | | |
| 2 | | | | |
| 3 | | | | |
| 4 | | | | |
| 5 | | | | |
| 6 | | | | |
| 7 | | | | |
| 8 | | | | |
| 9 | | | | |
| 10 | | | | |
| 11 | | | | |
| 12 | | | | |
| 12 | | | | |
| 14 | | | | |
| 15 | | | | |
| 16 | | | | |
| 17 | | | | |
| 18 | | | | |
| 19 | | | | |
| 19 | | | | |
| 21 | | | | |
| 22 | | | | |
| 22 | | | | |
| 24 | | | | |
| 25 | | | | |
| 26 | | | | |
| 27 | | | | |
| 27 | | | | |
| 29 | | | | |
| 30 | | | | |
| 31 | | | | |
| 32 | | | | |
| 33 | | | | |
| 34 | | | | |
| 35 | | | | |
| 36 | | | | |
| 36 | | | | |
| 38 | | | | |
| 38 | | | | |
| 40 | | | | |
| 40 | | | | |
| 40 | | | | |
| 43 | | | | |
| 44 | | | | |
| 44 | | | | |
| 46 | | | | |
| 46 | | | | |
| 46 | | | | |
| 46 | | | | |
| 50 | | | | |

Feed
| | | | | | |
| --- | --- | --- | --- | --- | --- |
| 1 | | | | | |
| 2 | | | | | |
| 3 | | | | | |
| 3 | | | | | |
| 5 | | | | | |
| 5 | | | | | |
| 7 | | | | | |
| 8 | | | | | |
| 8 | | | | | |
| 10 | | | | | |
| 10 | | | | | |
| 10 | | | | | |
| 10 | | | | | |
| 10 | | | | | |
| 10 | | | | | |
| 10 | | | | | |
| 10 | | | | | |
| 10 | | | | | |
| 19 | | | | | |
| 19 | | | | | |
| 19 | | | | | |
| 19 | | | | | |
| 19 | | | | | |
| 19 | | | | | |
| 19 | | | | | |
| 19 | | | | | |
| 19 | | | | | |
| 19 | | | | | |
| 19 | | | | | |
| 19 | | | | | |
| 19 | | | | | |
| 19 | | | | | |
| 19 | | | | | |
| 19 | | | | | |
| 19 | | | | | |
| 19 | | | | | |
| 19 | | | | | |
| 19 | | | | | |
| 19 | | | | | |
| 19 | | | | | |
| 19 | | | | | |
| 19 | | | | | |
| 19 | | | | | |
| 19 | | | | | |
| 19 | | | | | |
| 19 | | | | | |
| 19 | | | | | |
| 48 | | | | | |
| 48 | | | | | |
| 48 | | | | | |
Descrizione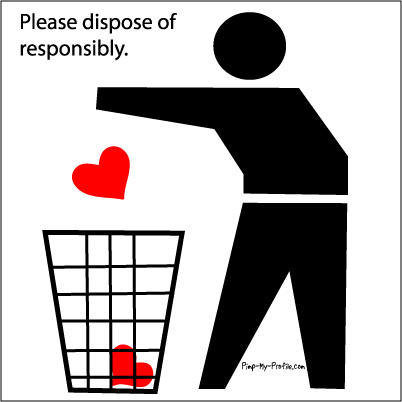 I enjoy a wide variety of music.
I love Mother Nature and all of her gifts.
I respect Father Time and his powers to endure.
Thanks to Benoit Mandelbrot, we now havw an understanding of fractals.
http://www.fractovia.org/art/people/mandelbrot.html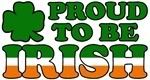 .Photos for My Butterfly: <3
From the Okanogan Country.
Our Canadian border, is not so far away. Good friends and neighbors.!!!
If LAST FM. is busy or slow you may have to "refresh" this page 4 or 5 times for all of the photos to come in, Each time you refresh more photos will come in. Thanks for your viewing.
An old homestead.
A closer view.
Yet another homestead.
A view of Molson, town population 35, elevation 3700 ft (1130m), smoke from fires obstructs the view. Canada is just beyond the near hills.
Here it is folks, this is why Lyle doesn't post photos. This may be the "Sticks" ,,,but sure enough,, God smiled when he created this place.
Folks, somewhere here, is the Canadian Border, I would like to show you a fence,,,but none exists,, there it is only a ranch, divided by a boundry unknown to neighbors and friends. An old ranch house in the background.
Here is a close up view, a better view of the ranch house. Canadian HWY #3 in the distance..
What Lyle sees at the end of his driveway.
Another Canadian neighbor.
A little closer view.
United States Customs and Immigrations Building.
A front view of the Customs building, which is also the Bank, Printing Office and Refrigeration Plant. Next door is the "Poland China and Molson Gold Mine" assay office.
An inside view of the Customs, Bank, Printing Office and Refrigeration Plant. You can also purchase a Wedding License here,, if the mood strikes you.
Yes Sir, the Assay office says your dust is as good as Gold. Six children,,,,, and the Misses is pregnant again. You're Canadian and the Misses is American,,,ain't No problem, you can get your marriage license here.
Mame, your Marriage Certificate will be secure in our vault, why it is almost,,, Dynamite Proof.
Mame, after you see the Justice of the Peace across the street, you bring that Marriage Certificate back here, for safe storage and we will even print it up on our brand new Intertype Printing Press, so all the folks know,,,You're hitched now.
The sign says,," Law and Order of the Highlands 1896-1972" Ok,,,, things have been a bit slow the last 37 years,,,but you can still get hitched here.!!!!
We even have a brand new Remington Typing Machine, to type that Marriage Certificate. Your Husband wouldn't happened to be wanted by the Law,,,now would he?
We do have laws, here in the Border Lands.
Some of the laws are strickly enforced.????? Please, phone in and report yourself,,, When you get to a phone. Thanks!!!!
Just in case you did not get the message.!!!
Don't get caught violating the LAW.!!!
Don't laugh,,She paid for herself the first week,,, running Canadian Whiskey across the border during Prohibition.!! It was a welcome relief, ignored by the LAW on both sides.... Thanks Canada!!
Lyle and Willie, Good Friends and Neighbors we will always be.!!! Cowboy Up!
Oh,about that refrigeration unit in the back room of the Customs, Bank, Print Office and Refrigeration Plant....
Come Hog killing time, we often times get a real warm Indian Summer. You Folks all just bring them hogs down here. We have all the facilities out back for killing, cleaning and curing. Now don't worry about that sign on the bridge. The Sheriff, well he kind of turns a blind eye to Poached Pork from Canada. That Canadian Bacon cures just fine,,, this side of the border.
Least we Forget. There are those of us who remember "Fifty-Four Forty or Fight" then again there is the unresolved issue of the "PIG WAR". I myself, prefer to sit down with my Friends and Neighbors to the north and civilly discuss these issues over a good Bar-B-Que and BEER or two, possibly three or four. It sounds like a good reason to get together. ( For those who have forgotten,,, see here:
http://en.wikipedia.org/wiki/Pig_War
and here:
http://en.wikipedia.org/wiki/Oregon_boundary_dispute
)
Create your own visitor map!
I have been starring at this for over a month now and still have not seen the boat.!
Attività recenti
Lissof_leuf ha inviato un messaggio nella bacheca di tundertimi .

Dicembre 2012

Lissof_leuf ha aggiornato il suo profilo.

Dicembre 2012

Lissof_leuf ha aggiornato il suo profilo.

Dicembre 2012