Leon, 27, Maschio, Stati Uniti
www.youtube.com/user/LeoHi…Ultimo accesso: mese scorso
7

9

5

2

ascolti dal 26 Nov 2011
767 brani preferiti | 0 messaggi nei forum | 1 playlist |

18 messaggi in bacheca
Aggiorna |


Feed
| | | | | |
| --- | --- | --- | --- | --- |
| 1 | | | | |
| 2 | | | | |
| 3 | | | | |
| 4 | | | | |
| 5 | | | | |
| 6 | | | | |
| 7 | | | | |
| 8 | | | | |
| 9 | | | | |
| 10 | | | | |
| 11 | | | | |
| 12 | | | | |
| 13 | | | | |
| 14 | | | | |
| 15 | | | | |

Feed
| | | | | | |
| --- | --- | --- | --- | --- | --- |
| 1 | | | | | |
| 2 | | | | | |
| 2 | | | | | |
| 4 | | | | | |
| 4 | | | | | |
| 4 | | | | | |
| 4 | | | | | |
| 4 | | | | | |
| 4 | | | | | |
| 4 | | | | | |
| 4 | | | | | |
| 4 | | | | | |
| 13 | | | | | |
| 13 | | | | | |
| 13 | | | | | |
| 13 | | | | | |
| 13 | | | | | |
| 13 | | | | | |
| 13 | | | | | |
| 13 | | | | | |
Descrizione
My name is Leon Hightower Jr, but everyone in my family calls me Jr. I enjoy drawing, but it's mainly for fun half the time. I enjoy Video Games, listening to and trying out new types of music, Anime, Meeting New People, Looking at Art, and interested in Girls of course. So far throughout my time here, I'm enjoying myself here and listening to new types of music! I am the little brother, I am the uncle, I am the video gamer, I am the rocker, I am the friend who will always be your friend forever. I have a acquired taste for music at times.
The types of music I enjoy range from Rock, Pop, Rap, R&B, Hip-Hop, J-Pop, J-Rock, Video Game, Nerdcore Hip-Hop, Mashup, Alternative, Nu-Metal, Classic Rock, Heavy Metal(Sometimes) Hard Rock, Female Fronted Metal, and much more. My favorite bands/artists consist of Korn, Michael Jackson, P!nk, Lacuna Coil, AC/DC, Lupe Fiasco, Crush 40, Random aka Mega Ran, Yuzoboy, Gorillaz, Puffy Ami Yumi, Kid Rock, Symphony X, the list goes on and on.
I game a lot usually on PS3, and I do some PC games, but it's mainly little games like RPG Maker games, fan-made games, Emualtors and other stuff. Don't believe I'm a gamer, check my Backloggery out sometime.
http://backloggery.com/leohightower
I also have my own Youtube account
http://www.youtube.com/user/LeoHightower?feature=mhee
check it out sometime!
Also you can follow me on Twitter
https://twitter.com/LeoHightowerJr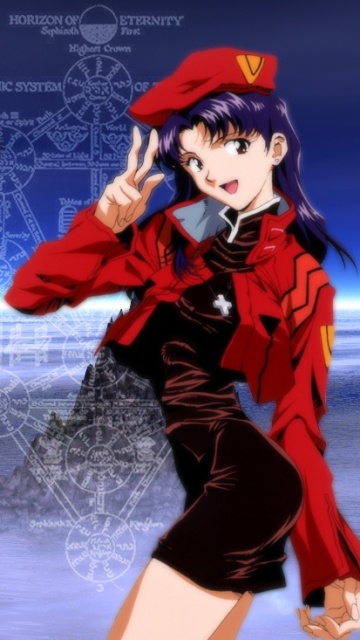 Attività recenti