Gina, Femmina, Regno UnitoUltimo accesso: Giugno 2015
4

7

8

1

7

ascolti dal 24 Ott 2009
1.334 brani preferiti | 1 messaggio nei forum | 2 playlist |

911 messaggi in bacheca
Aggiorna |


Feed
| | | | | |
| --- | --- | --- | --- | --- |
| 1 | | | | |
| 2 | | | | |
| 3 | | | | |
| 4 | | | | |
| 5 | | | | |
| 6 | | | | |
| 7 | | | | |
| 8 | | | | |
| 9 | | | | |
| 10 | | | | |
| 11 | | | | |
| 12 | | | | |
| 13 | | | | |
| 14 | | | | |
| 15 | | | | |
| 16 | | | | |
| 17 | | | | |
| 18 | | | | |
| 19 | | | | |
| 20 | | | | |
| 21 | | | | |
| 22 | | | | |
| 23 | | | | |
| 24 | | | | |
| 25 | | | | |
| 26 | | | | |
| 27 | | | | |
| 27 | | | | |
| 29 | | | | |
| 30 | | | | |
| 31 | | | | |
| 32 | | | | |
| 33 | | | | |
| 34 | | | | |
| 35 | | | | |
| 36 | | | | |
| 37 | | | | |
| 37 | | | | |
| 39 | | | | |
| 40 | | | | |
| 41 | | | | |
| 42 | | | | |
| 43 | | | | |
| 44 | | | | |
| 45 | | | | |
| 45 | | | | |
| 47 | | | | |
| 47 | | | | |
| 49 | | | | |
| 50 | | | | |

Feed
| | | | | | |
| --- | --- | --- | --- | --- | --- |
| 1 | | | | | |
| 1 | | | | | |
| 1 | | | | | |
| 1 | | | | | |
| 1 | | | | | |
| 1 | | | | | |
| 1 | | | | | |
| 1 | | | | | |
| 1 | | | | | |
| 1 | | | | | |
| 1 | | | | | |
| 1 | | | | | |
| 1 | | | | | |
| 1 | | | | | |
| 1 | | | | | |
| 1 | | | | | |
| 1 | | | | | |
| 1 | | | | | |
| 1 | | | | | |
| 1 | | | | | |
| 1 | | | | | |
| 1 | | | | | |
| 1 | | | | | |
| 1 | | | | | |
| 1 | | | | | |
| 1 | | | | | |
| 1 | | | | | |
| 1 | | | | | |
| 1 | | | | | |
| 1 | | | | | |
| 1 | | | | | |
| 1 | | | | | |
| 1 | | | | | |
| 1 | | | | | |
| 1 | | | | | |
| 1 | | | | | |
| 1 | | | | | |
| 1 | | | | | |
| 1 | | | | | |
| 1 | | | | | |
| 1 | | | | | |
| 1 | | | | | |
| 1 | | | | | |
| 1 | | | | | |
| 1 | | | | | |
| 1 | | | | | |
| 1 | | | | | |
| 1 | | | | | |
| 1 | | | | | |
| 1 | | | | | |
Descrizione
SEEN LIVE :MUSE x 5, Iggy pop x 2, Metallica x 2, Motorhead x 4, Radiohead, The Offspring, Lenny Kravitz x 2, Rolling Stones, Clutch, MachineHead, Tenacious D, Bowie x 2, Daniel Ash, Bauhaus, Garbage, Monster Magnet x 2, RHCP x 2, Foo Fighters, The Vines, Dandy Warhols, Rammstein, Marilyn Manson x 2, Disturbed, Papa Roach, Eminem, SLF x 3, Uk Subs x 4, Trivium x 2, Korn, The Cult x 2, The Charaltans, Wheatus, Supergrass, The Damned x 4, NERD, Ash, Sex Pistols, Skunk Anansie, Wildhearts, The Drones, Presidents of the USA, Moby, Dragonforce, Alanis Morissette, Kasabian, Sham 69, Slaughter and the dogs, The Dickies, The Script, Eagles of Death Metal, Sheryl Crow, Placebo, Reef, Bryan Adams, Buzzcocks, Vibrators, 999, Threats, Gin Goblins, Travis, Idlewild, Subways, JJ72, Texas, Anti Nowhere League, Jayne County, External Menace, Evile, 100 Reasons, Die Toten Hosen, Turisas, PJ Harvey & Portishead, thats my list so far....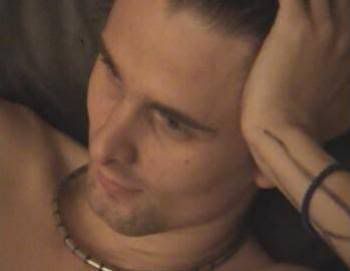 Hi I am from just outside Edinburgh, Scotland. I am a complimentary therapist practicing Reiki and Reflexology, I also teach the Usui System of natural healing. I have a lust for life as Iggy pop puts nicely. My hubby, my baby daughter and family and friends are really important to me. I have a sweet gibson SG, A fender sunburst acoustic.I love going to gigs! You can see on here who I am mad about, big muse fan though love lots of other bands.
Thanks for visiting my page. :-)
Last.FM Milestones
1000th track: (06 Dec 2009)
Muse - Intro

2000th track: (26 Mar 2010)
Electric Light Orchestra - Ticket to the Moon

3000th track: (10 Jul 2010)
Marilyn Manson - I Put a Spell On You

4000th track: (15 Sep 2010)
Janis Joplin - Summertime

5000th track: (13 Jan 2011)
The Wedding Present - All This and More

6000th track: (27 Feb 2011)
John Fogerty - Have You Ever Seen The Rain?

7000th track: (07 Mar 2011)
Muse - Sunburn (Live)

8000th track: (13 Mar 2011)
Muse - Micro Cuts (Live)

9000th track: (18 Mar 2011)
Muse - Supermassive Black Hole

10000th track: (24 Mar 2011)
Clutch - The Soapmakers

Generated on 26 Mar 2011
Get yours here
Be strong so that nothing can disturb your peace of mind
Talk health, happiness and prosperity to everyone you meet
Look at the sunny side of everything and make your happiness come true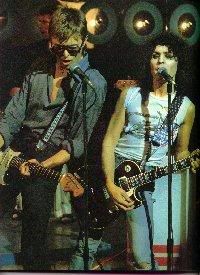 Think only of the best, work only for the best and expect only the best
Be as enthusiastic about the success of others as you are about your own
Forget the mistakes of the past and press on to the greater achievements of the future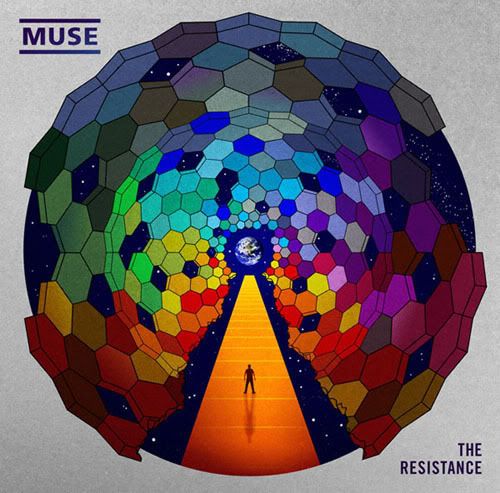 Give as much time to the improvement of yourself that you have no time to criticize others
Be too large for worry, too noble for anger, too strong for fear and too happy to permit the presence of trouble.
Love to be a lover, ask for what you want, keep your eye on the ball, give your heart to someone
Dig where the real bones are, dont settle for mush and dream with your feet moving
Wag your tail more than you wag your tongue
Love passionately, we got till eternity to work this all out
(winks)