Cthulus Esotericus, 24, Maschio, UcrainaUltimo accesso: Luglio 2014
4

6

6

7

5

ascolti dal 9 Giu 2007
238 brani preferiti | 28 messaggi nei forum | 0 playlist |

91 messaggi in bacheca
Aggiorna |


Feed
| | | | | |
| --- | --- | --- | --- | --- |
| 1 | | | | |
| 2 | | | | |
| 3 | | | | |
| 4 | | | | |
| 5 | | | | |
| 6 | | | | |
| 7 | | | | |
| 7 | | | | |
| 9 | | | | |
| 10 | | | | |
| 11 | | | | |
| 12 | | | | |
| 13 | | | | |
| 14 | | | | |
| 15 | | | | |
| 16 | | | | |
| 17 | | | | |
| 18 | | | | |
| 19 | | | | |
| 20 | | | | |
| 21 | | | | |
| 22 | | | | |
| 23 | | | | |
| 24 | | | | |
| 25 | | | | |
| 26 | | | | |
| 27 | | | | |
| 28 | | | | |
| 29 | | | | |
| 30 | | | | |
| 31 | | | | |
| 32 | | | | |
| 33 | | | | |
| 34 | | | | |
| 35 | | | | |
| 36 | | | | |
| 37 | | | | |
| 38 | | | | |
| 39 | | | | |
| 40 | | | | |
| 41 | | | | |
| 42 | | | | |
| 43 | | | | |
| 44 | | | | |
| 45 | | | | |
| 45 | | | | |
| 47 | | | | |
| 48 | | | | |
| 49 | | | | |
| 50 | | | | |

Feed
| | | | | | |
| --- | --- | --- | --- | --- | --- |
| 1 | | | | | |
| 1 | | | | | |
| 1 | | | | | |
| 4 | | | | | |
| 5 | | | | | |
| 6 | | | | | |
| 7 | | | | | |
| 8 | | | | | |
| 8 | | | | | |
| 8 | | | | | |
| 11 | | | | | |
| 12 | | | | | |
| 13 | | | | | |
| 13 | | | | | |
| 15 | | | | | |
| 15 | | | | | |
| 17 | | | | | |
| 17 | | | | | |
| 19 | | | | | |
| 19 | | | | | |
Descrizione
I am a good one:
…but last.fm makes me angry:
I love
harp
music:
...as well as the
cello
:
The only thing that counts is the prosperity of today
Most important to us is that our bills get paid
Our good intentions have always been delayed

How can we let this happen and
Just keep our eyes closed 'till the end?
When we will stand in front of heaven's gate
It will be too late!
Try to unlearn all that you've learnt
Try to listen to your heart
No, we can't understand the universe
by just using our minds
We are so afraid of all the things unknown
<...>
Fulfil your dreams; life is not what is seems to be
We have captured time
So time made us all hostages without mercy
Seemingly generous fooling ourselves
Selfishly venomous time tells
Too much thinking goes at the cost of all our intuition
Our thoughts create reality
But we neglect to be!
So we're already slaves of our artificial world
We shouldn't try to control life
But listen to the laws of nature
<...>
Low... Low... Low... to the ground we feel safe
Low... Low... Low... to the ground we feel brave

We all think we're generous
But we only fool ourselves
The only thing that matters is
Our way and our vision
Selfishly we're venomous
But you know the time tells us
There is more to life than our
Higher positions, race for perfection
Better, faster
We must return to the laws of the nature
Free ourselves from madness
Нащо нам Ісус, іудейський цар,
коли є у нас свої боги?!
Души людей постепенно умирают
и лишь тела остаются
они не понимают, почему так
почему мир так страшно меняется
превращаясь в ледяной кокон
почему духовная смерть торжествует
не оставляя в сердцах даже ран
и любовь - лишь звук пустой...

холодное безразличие царствует в мире
как жутко здесь,
в пустыне среди бездушных тел

и если душа моя тоже умрёт -
просто возьми и убей меня
просто возьми и убей меня
просто возьми и убей меня!!!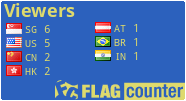 Attività recenti
Любимые folk- альбомы из России

16 Mag 2012

Favourites with (pseudo-)Latin lyrics 7 Dic 2009 |

1 commento

(Introduction) Some info links about swastika... 23 Feb 2008 |

3 commenti