Holly A. Letson, 31, Femmina, Stati Uniti
kinomiyamichiru.tumblr.comUltimo accesso: ieri sera
8

8

0

7

2

ascolti dal 27 Lug 2008
2.589 brani preferiti | 842 messaggi nei forum | 0 playlist |

812 messaggi in bacheca
Aggiorna |


Feed
| | | | | | |
| --- | --- | --- | --- | --- | --- |
| 1 | | | | | |
| 2 | | | | | |
| 3 | | | | | |
| 4 | | | | | |
| 5 | | | | | |
| 6 | | | | | |
| 7 | | | | | |
| 8 | | | | | |
| 9 | | | | | |
| 10 | | | | | |
| 11 | | | | | |
| 12 | | | | | |
| 13 | | | | | |
| 14 | | | | | |
| 15 | | | | | |
| 16 | | | | | |
| 17 | | | | | |
| 18 | | | | | |
| 19 | | | | | |
| 20 | | | | | |
| 21 | | | | | |
| 22 | | | | | |
| 23 | | | | | |
| 24 | | | | | |
| 25 | | | | | |
| 26 | | | | | |
| 27 | | | | | |
| 28 | | | | | |
| 29 | | | | | |
| 30 | | | | | |
| 31 | | | | | |
| 32 | | | | | |
| 33 | | | | | |
| 34 | | | | | |
| 34 | | | | | |
| 36 | | | | | |
| 37 | | | | | |
| 38 | | | | | |
| 39 | | | | | |
| 40 | | | | | |
| 41 | | | | | |
| 42 | | | | | |
| 43 | | | | | |
| 44 | | | | | |
| 45 | | | | | |
| 45 | | | | | |
| 47 | | | | | |
| 48 | | | | | |
| 49 | | | | | |
| 50 | | | | | |

Feed
| | | | | | |
| --- | --- | --- | --- | --- | --- |
| 1 | | | | | |
| 2 | | | | | |
| 3 | | | | | |
| 4 | | | | | |
| 5 | | | | | |
| 6 | | | | | |
| 7 | | | | | |
| 8 | | | | | |
| 9 | | | | | |
| 10 | | | | | |
| 11 | | | | | |
| 12 | | | | | |
| 12 | | | | | |
| 14 | | | | | |
| 14 | | | | | |
| 16 | | | | | |
| 17 | | | | | |
| 17 | | | | | |
| 17 | | | | | |
| 20 | | | | | |
| 21 | | | | | |
| 22 | | | | | |
| 22 | | | | | |
| 22 | | | | | |
| 22 | | | | | |
| 26 | | | | | |
| 27 | | | | | |
| 28 | | | | | |
| 29 | | | | | |
| 29 | | | | | |
| 31 | | | | | |
| 31 | | | | | |
| 31 | | | | | |
| 31 | | | | | |
| 31 | | | | | |
| 31 | | | | | |
| 31 | | | | | |
| 38 | | | | | |
| 38 | | | | | |
| 38 | | | | | |
| 38 | | | | | |
| 38 | | | | | |
| 43 | | | | | |
| 43 | | | | | |
| 43 | | | | | |
| 46 | | | | | |
| 46 | | | | | |
| 48 | | | | | |
| 48 | | | | | |
| 48 | | | | | |
Descrizione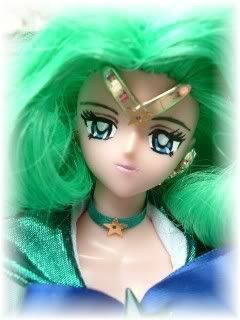 I am
happily engaged
to the love of my life, my soulmate, the man who completes me.
We've been a couple since
September 9th, 2004
. And, engaged since
November 27th, 2004
.
We are very much in love. 2650 miles separate us between
Alabama
and
Washington
, but we are hoping to be closing the distance this year! Till then, you will continue to see lots of
LDR songs
in my list, since I love them so much.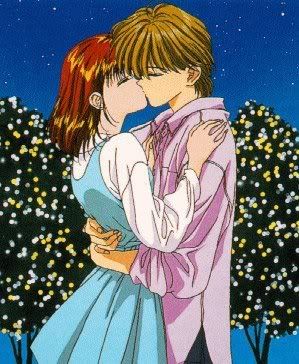 I am a huge fan of
anime and manga
, especially of the shoujo and mahou shoujo varieties.
I also like ecchi/smut/hentai as well.
I have a soft spot in my heart for the older shoujo and mahou shoujo anime
And,
*Bishoujo Senshi Sailor Moon*
will always be my
favorite
anime.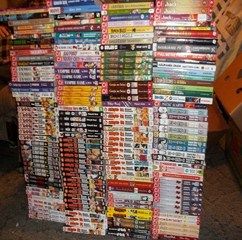 Also, as you can tell from this picture of some of my (manga) collection, I do alot of reading. My favorite things to read will always be
mangas and graphic novels
.
But, I also love to read
YA
, especially
80s and 90s
YA books. And, I quite enjoy
Intermediate/MG
and
children's
books as well.
And, I do enjoy some good
erotica
as well, when it is
well-written
.
Always
feel free to
make me some recommendations
as to fun things to read!
You can also find me @
http://goodreads.com/BookaholicHolly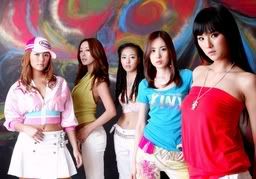 I love music, and usually have some playing. My most particular loves/biases will become apparent when you check my list. But, I enjoy broadening my horizons musically, so I don't stick to just one genre all the time, so I am always asking for recommendations.
If you want to recommend me an artist/group to check out, please leave a shout to do so. Also, if I add you as friend, it's because I see we have similar tastes in music, so I will most likely ask you for recommendations. Feel free to offer some.
I particularly love Asian pop/rock (Japanese/Korean/Chinese,etc.), Pop/rock in English (American/British/Canadian,etc.), Country music, and Soundtracks (Anime/Videogame/Manga/TV series).
It's important to me to keep things mixed-up and diversified. But, it's more important to me to actually *enjoy* what I am listening to. I listen to full albums and EPs more often than single songs. And, I am known to play albums 2 or 3 times before changing to the next. Also, I do, sometimes, play certain songs 6 or 12 times in a row. And, I do also go on "artist sprees", where I play the same artist/group for hours.This is all because I like what I am listening so much.
And, a quick note to the other fangirls..... I love to fangirl around about music, but it's usually about a certain song or about what happened in the anime a song was featured in. Nevertheless, when a certain group or artist that I obviously love is brought up, I can go on
forever
about them. My favorites become obvious quite quickly when you glance through what I play most often. Also, I love me some bishies as well, so I will definitely be commenting on any profile that's filled with
*eye candy*
.
My
eclectic score is currently


You can compute your own score at http://anthony.liekens.net/pub/scripts/last.fm/eclectic.php

My super-eclectic score is currently


You can compute your own score at http://anthony.liekens.net/pub/scripts/last.fm/supereclectic.php






I have very diversified musical tastes, as you can easily see.
And,I have a song lyric for just about everything!




KinomiyaMichiru's Most-Played Artists: [3months]:



KinomiyaMichiru's Most-Played Albums: [3months]:

KinomiyaMichiru's Most-Played Albums (3months)
1. Dave Clark Five - The History Of The Dave Clark Five (Disc 1) (87)
2. Katy Perry - Teenage Dream - The Complete Confection (87)
3. Luke Bryan - Tailgates & Tanlines (70)
4. Dave Clark Five - The History Of The Dave Clark Five (Disc 2) (69)
5. The Beatles - Live at the BBC (60)
6. Shinkichi Mitsumune - Tiny Snow Fairy Sugar OST - Music Note 1 (59)
7. 9nine - 9nine (56)
8. Crosby, Stills & Nash - Greatest Hits [Remastered] (54)
9. The Evolved - Moonlight Legends - The Sailor Moon Themes (54)
10. The Goo Goo Dolls - Greatest Hits Vol.1 The Singles (53)
11. The Beatles - 1962-1966 (52)
12. The Beatles - 1 (52)
13. Diamond Rio - Greatest Hits (50)
14. Belle Perez - Hello World (50)
15. BBMak - Into Your Head (49)
16. Avril Lavigne - The Best Damn Thing (49)
17. The Shirelles - Greatest Hits [Remember] (49)
18. Fantasia - Free Yourself (47)
19. Alabama - For the Record Disc 1 (46)
20. Chicago - Chicago 09 Greatest Hits V1 (46)
21. 3 Doors Down - Away From The Sun (45)
22. The Platters - All-Time Greatest Hits (45)
23. The Jackson 5 - The Ultimate Collection (44)
24. Bikini - Bikini (44)
25. Savage Garden - Truly Madly Completely (The Best Of Savage Garden) (42)
26. Mariah Carey - #1's (41)
27. Matchbox Twenty - Our Long Distance Love, Volume 2: This Everyday Love (41)
28. Alanis Morissette - Under Rug Swept (40)
29. Bomshel - Bombsel Unreleased (39)
30. Justin Timberlake - The 20/20 Experience (Deluxe Version) (38)
31. Various Artists - Guitar Rock: Classic 70s (38)
32. The Beatles - 1967-1970 Disc 2 (37)
33. Jessie James - Jessie James (36)
34. Bob Rivers - Greatest Hits: Disc 2 (36)
35. Linkin Park - Meteora (35)
36. Air Supply - Ultimate Air Supply (35)
37. The Beatles - 1967-1970 Disc 1 (35)
38. The Beatles - Past Masters, Vol. 1 (34)
39. Tim McGraw - Greatest Hits (33)
40. Katalina - Sonic Groove (33)
41. Charlotte Sometimes - Waves & The Both of Us (32)
42. Time Life Music Collection - Time life Music - The Teen Years (32)
43. Duncan Sheik - Daylight (31)
44. スマイレージ - ベストアルバム完全版① (31)
45. 岡村孝子 - NO RAIN, NO RAINBOW (31)
46. Nickelback - Greatest Hits Disc 1 (30)
47. 10 Reasons To Live - City Life (30)
48. Various Artists - CMT Edge 2012 Sampler (30)
49. Kazumi Totaka, Toru Minegishi - Animal Forest Totakeke Music (29)
50. Various Artists - The Magic of Disney: 20 Superstar Hits (29)

4/24/2013





Get your own!
Sadly, it is based on my entire membership. There was 2 entire years that I was quite inactive figured into that.






Attività recenti