Jom Nitch, 22, Maschio, Regno Unito
https://twitter.com/#!/who…Ultimo accesso: Domenica pomeriggio
8

8

5

9

1

ascolti dal 6 Giu 2010
212 brani preferiti | 10 messaggi nei forum | 1 playlist |

139 messaggi in bacheca
Aggiorna |


Feed
| | | | | |
| --- | --- | --- | --- | --- |
| 1 | | | | |
| 2 | | | | |
| 3 | | | | |
| 4 | | | | |
| 5 | | | | |
| 6 | | | | |
| 7 | | | | |
| 7 | | | | |
| 9 | | | | |
| 9 | | | | |
| 11 | | | | |
| 12 | | | | |
| 13 | | | | |
| 14 | | | | |
| 14 | | | | |

Feed
Descrizione
Mamihlapinatapei
Yagan (indigenous language of Tierra del Fuego) – "the wordless, yet meaningful look shared by two people who both desire to initiate something but are both reluctant to start"
I'm Jon, I like music, I review/write for a website called RockFreaks.net
http://www.rockfreaks.net/
. Caj, what evs, big deals... meh. Also I have a twitter. Follow me if you have it, maybe I'll make you laugh. I would add a "seen live" list, but I fail to see unless you ask me who really cares. I like singing, screaming and moshing to music... you know... #YOLO.
If you know good soul music pls recommend!!!! Please, Please, PLEASE don't add me on Last.fm if you think that because we are super it deserves a friend request. I only like adding people that talk.
Any way moving onto the:
Ab
out
me!
Things I approve of:
* Emotional music
* Political music
* The prospect of
post-metalcore
* Hipsters
* Scene kids
* Emos
* Metal heads
* People who have strong/unsolicited opinions on art/culture/freedom and are so mad at "kids today" that the only thing that makes sense in their lives any more is the Chaplin speech from the Great Dictator. (but nawt rly)
* People who accept other counter cultures and have no issue with them.
* People who are accepting of other peoples tastes.
* My music
Things I do not approve of:
* Your music
* Anyone who uses the term "real music".
*
defend pop punk
/
tr00 pop punk
* Anyone who tries to convince me that Metal > All other forms of music.
- Especially the ones who think
atmospheric black metal
/
ambient black metal
is the best form of music
- Especially the ones who think metal descends from classical and to like anything other makes you a retard.
* People who think I am Immature and have the IQ of a goat because I still listen to
pop punk
,
post-hardcore
and
metalcore
like they're the only genres in the world.
* Hardcore kids who think they're hipsters and dress as such but listen to bands who copy directly from already exhausted trends from the 90's like screamo and metallic hardcore. I mean seriously, these are just scene kids for the 2010s except they are less original and their branded clothing is less interesting. Bring back neon animal gore on our apparel I say!
*
jazzcore
not being mainstream. (75% srs)
* The fact that
symphonic metalcore
and
blackened metalcore
aren't full fledged genres. (80% srs)
As of August 27, 2011: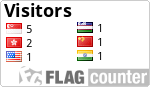 Attività recenti