Jason Michael, 17, Maschio, Stati Uniti
https://www.facebook.com/j…Ultimo accesso: 25 giorni fa
3

1

1

4

4

ascolti dal 3 Apr 2010
182 brani preferiti | 1 messaggio nei forum | 0 playlist |

40 messaggi in bacheca
Aggiorna |


Scrobbling in corso da

Spotify Mobile
Visualizza altro

Feed
| | | | | |
| --- | --- | --- | --- | --- |
| 1 | | | | |
| 2 | | | | |
| 3 | | | | |
| 4 | | | | |
| 5 | | | | |
| 6 | | | | |
| 7 | | | | |
| 8 | | | | |
| 9 | | | | |
| 10 | | | | |
| 11 | | | | |
| 12 | | | | |
| 13 | | | | |
| 14 | | | | |
| 15 | | | | |
| 16 | | | | |
| 17 | | | | |
| 18 | | | | |
| 19 | | | | |
| 20 | | | | |
| 21 | | | | |
| 22 | | | | |
| 23 | | | | |
| 24 | | | | |
| 25 | | | | |
| 26 | | | | |
| 27 | | | | |
| 28 | | | | |
| 29 | | | | |
| 30 | | | | |
| 31 | | | | |
| 32 | | | | |
| 33 | | | | |
| 34 | | | | |
| 35 | | | | |
| 36 | | | | |
| 37 | | | | |
| 38 | | | | |
| 39 | | | | |
| 40 | | | | |
| 41 | | | | |
| 42 | | | | |
| 43 | | | | |
| 44 | | | | |
| 44 | | | | |
| 46 | | | | |
| 47 | | | | |
| 48 | | | | |
| 49 | | | | |
| 50 | | | | |

Feed
| | | | | | |
| --- | --- | --- | --- | --- | --- |
| 1 | | | | | |
| 2 | | | | | |
| 3 | | | | | |
| 4 | | | | | |
| 5 | | | | | |
| 5 | | | | | |
| 7 | | | | | |
| 8 | | | | | |
| 8 | | | | | |
| 10 | | | | | |
| 10 | | | | | |
| 12 | | | | | |
| 12 | | | | | |
| 14 | | | | | |
| 15 | | | | | |
Descrizione
Hi, my names Jason. I'm planning on releasing a new album in 2014! I have three tracks on iTunes, but you can download them for free on Soundcloud here:
http://tinyurl.com/lxuwuuy
I love Lana Del Rey, Pink Floyd, Phantogram, Florence and the Machine, Marina and the Diamonds, Lindsay Lohan, Gotye, Cults, Sky Ferreira, Florrie, Moby, Mazzy Star, Ladyhawke, Little Boots, Diplo, Queen of Hearts, Cat Power, Nancy Sinatra, Led Zep, Hilary Duff, Lyyke Li, Nicole Atkins, Madonna, and many more!
"He was charismatic, magnetic, electric, and everybody knew it. When he walked in, every womans head turned. Everyone stood up to talk to him. He was like this hybrid, this mix; a man who couldn't contain himself. I always got the sense that he became torn between being a good person & missing out on all of the opportunities that life could offer a man as magnificent as him... And in that way I understood him. And I loved him. I loved him, I loved him, I loved him. And I still love him." - Lana Del Rey in her music video for "National Anthem".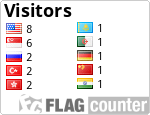 [/url



My Milestones

1st track: (23 Nov 2011)
Pixie Lott - Hold Me in Your Arms



1000th track: (31 Jan 2012)
Lana Del Rey - Diet Mountain Dew



2000th track: (17 Mar 2012)
Kerli - Up Up Up



3000th track: (06 May 2012)
Róisín Murphy - Let Me Know



4000th track: (23 Jun 2012)
Azealia Banks - 212 (feat. Lazy Jay)



5000th track: (17 Aug 2012)
Madonna - Girl Gone Wild - Dave Audé Remix



6000th track: (21 Sep 2012)
Nelly Furtado - Waiting for the Night



7000th track: (14 Nov 2012)
Christina Aguilera - Lotus Intro



8000th track: (09 Feb 2013)
Lykke Li - Youth Knows No Pain



9000th track: (08 Apr 2013)
A$AP Rocky - Long Live A$AP



10000th track: (05 Jul 2013)
Beck - Everybody's Got To Learn Sometime - Exclusive Recording

Generated on 15 Dec 2013
Get yours here
Attività recenti