RSS
Condividi
Gen 3 2012, 2:00
Listen, I could have done 25. But if I did, then I would also have to make a separate Top Songs of 2011 list, and I just can't keep making these sort of commitments.
Also, I'm aware I'm missing some "big players" (hey Panda Bear!) but I just didn't get around to listening to a whole bunch of stuff - Mumford and Sons ain't gonna loop itself... geez.
Without further adieu... from FAVES (top) to the ones i kinda just felt sad about leaving out (bottom).
(1)
The Antlers
-
Burst Apart
Fave Tracks: Putting the Dog to Sleep, I Don't Want Love, French Exit (aka. french doors, when i fuck up.)
(2)
Youth Lagoon
-
The Year of Hibernation
Fave Tracks: 17, Cannons, Daydream
(3)
Cold Cave
-
Cherish The Light Years
Fave Tracks: Icons of Summer, Pacing Around the Church, Alchemy and You
(4)
We Were Promised Jetpacks
-
In the Pit of the Stomach
Fave tracks: Hard to Remember, Pear Tree, Circles and Squares
(5)
The Pains of Being Pure At Heart
-
Belong
Fave Tracks: Heaven's Gonna Happen Now, Belong, Heart in Your Heartbreak
(6)
Holy Ghost!
-
Holy Ghost!
Fave Tracks: Hold On, Slow Motion, Hold My Breath
(7)
Bon Iver
-
Bon Iver
Fave Tracks: Holocene, Towers, Perth
(8)
The Kills
-
Blood Pressures
Fave Tracks: Future Starts Slow, Baby Says, Pots and Pans
(9)
The Head and the Heart
-
The Head and The Heart
Fave Tracks - Down in the Valley, Rivers and Roads, Lost in My Mind
(10)
Gil Scott-Heron and Jamie xx
-
We're New Here
Fave Tracks: I'll Take Care of U, NY is Killing Me, I'm New Here, Running
(11)
Beirut
-
The Rip Tide
Fave Tracks: East Harlem, Santa Fe, The Rip Tide
(12)
Hurricane Bells
-
Tides and Tales
Fave Tracks: Possibilities, I've Got a Second Chance, The Hunger Moon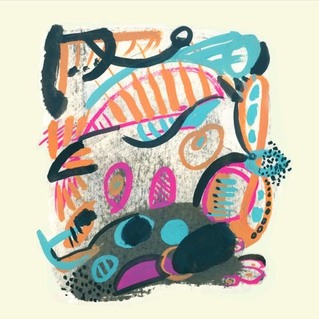 (13)
Future Islands
-
On the Water
Fave Tracks: Balance, Where I Found You
(14)
The Drums
-
Portamento
Fave Tracks: What You Were, I Don't Know How to Love, Money
(15)
Girls
-
Father, Son, Holy Ghost
Fave Tracks: Honey Bunny, Die, Vomit
(16)
Yuck
-
Yuck
Fave Tracks: The Wall, Georgia, Coconut Bible
(17)
Givers
-
In Light
Fave Tracks: Up up up, Saw You First, Noche Nada
(18)
SBTRKT
-
SBTRKT
Fave Tracks: Right Thing To Do, Wildfire, Hold On
(19)
Handsome Furs
-
Sound Kapital
Fave Tracks: Repatriated, What About Us?, Serve the People
(20)
M83
-
Hurry Up, We're Dreaming
(honestly, if it wasn't for the existence of disc 2 this would've easily moved to the top 10)
Fave Tracks: Midnight City, Intro, Raconte-Moi Une Histoire
(21)
Beat Radio
-
Golden Age
Fave Tracks: Cold War, The Best and the Brightest, Everything Follows
(22)
Lady Gaga
-
Born This Way
Fave Tracks: Heavy Metal Lover, Judas, Born This Way, Americano
(23)
yawn
-
Open Season
Fave Tracks: Keep Up, YumYum, Never Knew
(24)
We Are Augustines
-
Rise Ye Sunken Ships
Fave Tracks: Chapel Song, Book of James, New Drink for the Old Drunk
(25)
Blood Orange
-
Coastal Grooves
Fave Tracks: Sutphin Boulevard, Forget It
(26)
Caged Animals
-
Eat Their Own
Fave Tracks: Somebody to Use, Teflon Heart, NJ Turnpike
(27)
Of Monsters and Men
-
My Head Is an Animal
Fave Tracks: Little Talks, Dirty Paws
(28)
Timber Timbre
-
Creep On Creepin' On
Fave Tracks: Black Water, Ritual, Woman
(29)
Yellow Ostrich
-
The Mistress
Fave tracks: Campaign, Hold On, Hate Me Soon
(30)
Little Dragon
-
Ritual Union
Fave Tracks: Ritual Union, Shuffle A Dream
Commenti accettati
British Music
,
Twitter
,
destroying bedtime one hour at a time
,
Bloc Party
,
London
,
Tea Drinkers Anonymous
,
Gogol Bordello
,
The Decemberists
,
The Antlers
,
Never Mind the Buzzcocks
,
Greenpoint
Commenti