Gonzalo Masters =D, 22, Maschio, Messico
www.facebook.com/gonfromcy…Ultimo accesso: Maggio 2014
1

4

0

7

4

3

ascolti dal 2 Mar 2008
248 brani preferiti | 43 messaggi nei forum | 1 playlist |

238 messaggi in bacheca
Aggiorna |


Feed
| | | | | |
| --- | --- | --- | --- | --- |
| 1 | | | | |
| 2 | | | | |
| 3 | | | | |
| 4 | | | | |
| 5 | | | | |
| 6 | | | | |
| 7 | | | | |
| 8 | | | | |
| 9 | | | | |
| 10 | | | | |
| 11 | | | | |
| 12 | | | | |
| 13 | | | | |
| 14 | | | | |
| 15 | | | | |

Feed
| | | | | | |
| --- | --- | --- | --- | --- | --- |
| 1 | | | | | |
| 2 | | | | | |
| 3 | | | | | |
| 3 | | | | | |
| 3 | | | | | |
| 6 | | | | | |
| 6 | | | | | |
| 6 | | | | | |
| 6 | | | | | |
| 6 | | | | | |
| 6 | | | | | |
| 6 | | | | | |
| 6 | | | | | |
| 6 | | | | | |
| 6 | | | | | |
| 16 | | | | | |
| 16 | | | | | |
| 16 | | | | | |
| 16 | | | | | |
| 16 | | | | | |
| 16 | | | | | |
| 16 | | | | | |
| 16 | | | | | |
| 16 | | | | | |
| 16 | | | | | |
| 16 | | | | | |
| 16 | | | | | |
| 16 | | | | | |
| 16 | | | | | |
| 16 | | | | | |
| 16 | | | | | |
| 16 | | | | | |
| 16 | | | | | |
| 16 | | | | | |
| 16 | | | | | |
| 16 | | | | | |
| 16 | | | | | |
| 16 | | | | | |
| 16 | | | | | |
| 16 | | | | | |
| 16 | | | | | |
| 16 | | | | | |
| 16 | | | | | |
| 16 | | | | | |
| 16 | | | | | |
| 16 | | | | | |
| 16 | | | | | |
| 16 | | | | | |
| 16 | | | | | |
| 16 | | | | | |
Descrizione





◄Hi,i'm Gonzalo and i was 17 years old. (Now, i'm 20 :O, can't believe it haha)
◄I like music,especially rock:Alternative,Indie,Metal,Grunge,Punk,and a little bit of electronic music and pop.
◄I love chinese food and tacos.
◄I love Capcom fighting videogames,such as:Street Fighter,and the Marvel VS. Capcom Series.
◄I love the female sex,the most cute,pretty and perfect thing on the earth...in a few words i love girls xD.
◄I feel proud of my music when the people seemy lists o hear my playlists.
◄I love football (fútbol[soccer for the americans]),my favorite sport.I'm a supporter of:
«Cruz-Azul
«Irapuato
and in a lower form of :
ÞFenerbahce SK
ÞNK Dinamo Zagreb
ÞOlympiacos
◄I like the radio broadcast,and the communication.

I got a lot to tell you,but i'm a little tired and i don't remember all my life,so wait for the next chapter :B.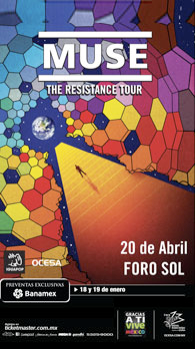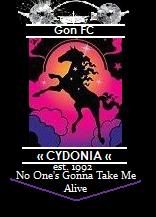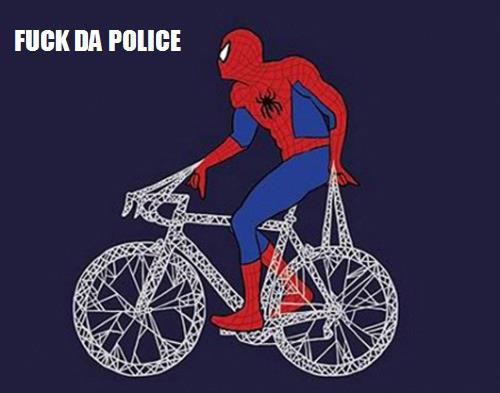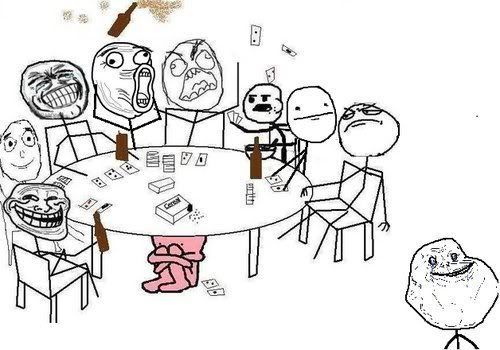 Grupo D Copa Mundial de la FIFA Sudáfrica 2010.
Alemania (GER)
Australia (AUS)
Serbia (SRB)
Ghana (GHA)
El verdadero "Grupo de la Muerte", ya que todos sus integrantes tienen un nivel realtivamente alto, con excepción de Alemania qe es la gran potencia.
Alemania
Ranking Coca-Cola FIFA: 5
Participaciones en la Copa Mundial de la FIFA
16 (1934, 1938, 1954, 1958, 1962, 1966, 1970, 1974, 1978, 1982, 1986, 1990, 1994, 1998, 2002, 2006)
Palmarés en la Copa Mundial
Ganador (1954, 1974, 1990)
Segundo (1966, 1982, 1986, 2002)
Tercero (1934, 1970, 2006)
Cuarto (1958)
Uno de los eternos candidatos al título. La selección alemana llega a Sudáfrica convencida de sus capacidades.
Sin contratiempos los pupilos de Joachim Löw se adueñaron del primer lugar de su grupo, sólo tras empatar en 2 ocasiones con la incómoda Finlandia 3-3 en Helskinki y 1-1 en Hamburgo.
La selección germana cuenta con grandes estrellas a su disposición tales como los temibles delanteros Miroslav Klose y Lukas Podolski, el medio del Koln;Bastian Schweinsteiger y Philipp Lahm además del veterano Michael Ballack que sin duda es el líder del equipo, buscará quitarse esa "maldición" de no poder ganar ninguna final.
Los teutones no tienen una empresa fácil, pero cierto es qe son mejores qe sus rivales en primera fase.
Pronóstico: Semifinales o campeón.
Australia (AUS)
Ranking Coca-Cola FIFA: 23
Participaciones en la Copa Mundial de la FIFA
2 (1974, 2006)
Antes, ver a Australia en una copa del mundo resultaba, un poco raro, exótico.
Después de qe en 2006 "el gran Guus", los lograra clasificar a la cita de 2006, y después de su migración hacia Asia, ver a los Socceroos en los mundiales resulta de lo más común del mundo.
Después de qe en Oceanía, Australia tenía todas las fe ganar, para ésta eliminatoria todo fue distinto, toda una larga campaña de 14 partidos a lo largo y ancho de Asia, en la cual salieron airosos de su grupo en 1er lugar venciendo a Japón para asegurar su presencia en Sudáfrica.
Al recordar jugadores Aussies presentes en la justa alemana, irremediablemente viene a nuestra mente el mediocampista ofensivo Tim Cahill, qien entrando de cambio marco 2 goles para la causa Oceánica en los últimos minutos del partido y sellar la primera victoria Australiana en mundiales, ante Japón 3-1.
Otras estrellas del cuadro Aussie son el lateral del Galatasaray Harry Kewell, Vince Grella entre otros pilares del cuadro Australiano del 2006
Attività recenti