2011
The 83rd Academy Awards honored the best films of 2010.
…
Oh well, I think something quite quintessential went wrong this year AGAIN, considering that the Academy of Motion Picture Arts and Sciences (respectively the "representative" judges) nominated - AND AWARDED - one of the most boring filmscores I ever listened to, written for one of the most boring movies I ever watched. And considering that one of the most gorgeous filmscores was nominated as well but has been ignored…
The "winners" this year are
Trent Reznor and Atticus Ross
with their music for "
The Social Network
", the semi-biographical movie about the founding of the social networking website Facebook…
This is such a shame it's even disgusting! I wonder what could possibly be wrong with those judges (Who are they anyway?), that they award such a… thing… in the same year that
John Powell
's "
How To Train Your Dragon
" is nominated? (And he deserved the Oscar so much!) WHAT?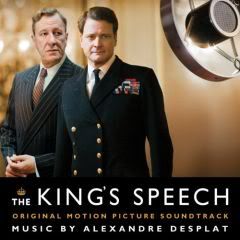 I am - as I was last year (and also the year before that one…) - rather sad for
Alexandre Desplat
, who was nominated for "
The King's Speech
". (He has neither won the award for "
Fantastic Mr. Fox
" in 2010 nor for "
The Curious Case of Benjamin Button
" in 2009.) I have to admit though that "The King's Speech", the wonderful score that it is, isn't really that much "Oscar-worthy"… However, it definitely is pretty much MORE worthy than the Reznor/Ross stuff.
I also would've been quite content with an award for
Hans Zimmer
's score for "
Inception
", which is rather unusual as I don't like Zimmer too much, but I have to say that his last effords really grew on me over time - and with lots of listens. (I also have to revoke the statement I made in
my last Oscar related journal entry
concerning Zimmer's "
Sherlock Holmes
": I quite like it now. I might have been a little bit too harsh then…)
So what's left to say? Ah, there was another nominee…
A.R. Rahman
, the man responsible for "
Slumdog Millionaire
", was nominated for "
127 Hours
". I have nothing to say about that one. Even "The Social Network" was more interesting.
What a disappointment. Yet again.