RSS
Condividi
Giu 15 2008, 15:22
This is part 3/8 of my journal series about filmmusic composers and their works that won the
Academy Award of Merit
for
Scoring
,
Original Score
,
Scoring of a Musical Picture
,
Music Score of a Dramatic or Comedy Picture
,
Music Score - substantially original
and whatever the names have been throughout the years. But of course it's mostly about the works which I think actually should have won the award...
In this entry I will deal with the years between 1981 and 1990, in a reverse chronological order as in the first entries of course. Although we would have a peculiarity here, because in '82 and the following year not only an
Original Score
was awarded but also an
Original Song Score and its Adaptation or Best Adaptation Score
, I will ignore that fact and concentrate on the
Original Score
.
Here are links to the other journal entries belonging to this (still shamefully incomplete) series:
Part 1 (2008-2001)
Part 2 (2000-1991)
1990
1990 was the first year that
Alan Menken
won an Oscar, and as I already wrote in the last journal I do NOT agree with that decision. However, he was awarded for "
The Little Mermaid
", although
James Horner
's "
Field of Dreams
",
Dave Grusin
's "
The Fabulous Baker Boys
" and
John Williams
with "
Born on the Fourth of July
" and with "
Indiana Jones and the Last Crusade
" were competing, all of which I think are better. I would not say "much" better, and I don't like Grusin's score though, but nevertheless I don't think that Menken deserved the award. It is my believe instead that "
Indiana Jones and the Last Crusade
" was and actually is by far the best nominated score and a sensational work in general.
1989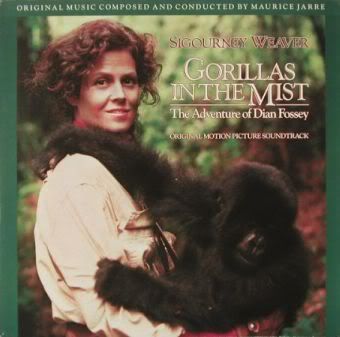 Although
Dave Grusin
didn't receive the award in 1990 he won one year before with "The Milagro Beanfield War". That was actually one of the scores I didn't before know and listened to for the first time because of these journals, and I found my early skepticism confirmed.
Hans Zimmer
's "
Rain Man
" was nominated that year as well as "
The Accidental Tourist
" by
John Williams
. Two things I have to admit honestly: I find Williams' score absolutely banal, and I like Zimmer's, quite a lot in fact. Normally I can't take Zimer too seriously as he tends to plagiate many of his motives over and over again and use them in so many different works, especially themes for heros and epic battle scenes, that everything sounds the same. But "
Rain Man
" actually is an exception, maybe because he composed it in his very first years as a filmmusic composer, and I really understand why it is considered as his breakthrough work. It wasn't the best in 1989 though. I REALLY would love to attribute
George Fenton
's wonderful work for "Dangerous Liaisons" with the award, because I absolutely love it (he combined his own neoclassical compositions with baroque pieces and new arrangements to a gorgeous and unique mixture), but also this one wasn't the best. What I think was the greatest score is
Maurice Jarre
's "Gorillas in the Mist".
1988
This was the year that saw the award-winning composition "
The Last Emperor
", composed by
David Byrne
,
Ryuichi Sakamoto
and
Cong Su
. This score is truly phantastic, so you will probably believe that I'm stupid or silly or maybe both because I say that it didn't deserve the Oscar. Oh, there was a wonderful work done by
John Williams
for " Empire of the Sun", and I also quite like
Ennio Morricone
's "
The Untouchables
", but actually I think that "
The Witches of Eastwick
" was the best nominated score. Seriously, I listened to that piece quite a lot over the last week and I think it's a stunning work - the music fits the different moods of the movie very good, the used themes are sometimes even impressive (I especially like the three "seduction"-motives).
1987
The winner '87 was
Herbie Hancock
's "
Round Midnight
", what means that this work is somewhat out of competition for me: "Round Midnight" is a movie about Jazz. Although I can't say that I don't like this style of music (what a ridiculous statement by the way, as there are so many different types of Jazz - I guess I know only THREE or maybe four) I am simply not used to it and my ears are not trained. But I never said that I try to be as objective as possible, so I honestly say: No, my friends, I do NOT think that
Herbie Hancock
composed the filmmusic that deserved the Oscar that year, but
James Horner
did. That choice also is quite unusual for me as the piece I speak about is "
Aliens
", which is quite experimental, very electronic actually, and not representative for my musical preferences in general - but I like it nevertheless, a lot, in fact. Although Hancock's work might be absolutely great I find Horner's work rather phantastic, even revolutionary, and that's enough I think. I'm wondering, though, why
Leonard Rosenman
was nominated for "
Star Trek IV: The Voyage Home
". I really cannot see why this could be worth the award.
1986
I remember well when I saw "
The Color Purple
" for the first time, that heartbreakingly wonderful movie starring
Whoopi Goldberg
in her first role. The music for that lovely movie, composed by
Quincy Jones
, was nominated for the Academy Award for the
Original Score
in 1986. Actually a lot of people besides
Quincy Jones
were nominated:
Jeremy Lubbock
,
Rod Temperton
,
Caiphus Semenya
,
Andraé Crouch
,
Chris Boardman
,
Jorge Calandrelli
,
Joel Rosenbaum
,
Fred Steiner
,
Jack Hayes
,
Jerry Hey
and
Randy Kerber
. But "
The Color Purple
" did not win, nor did
Maurice Jarre
's "
Witness
", nor
Bruce Broughton
's "
Silverado
" or
Georges Delerue
's "
Agnes of God
". The legitimated winner was
John Barry
for his PHANTASTIC composition "
Out of Africa
". Wasn't
Meryl Streep
just simply amazing in that movie? Oh, à propos Meryl: three years before playing Karen Blixen she played the title role in a devastatingly sad movie we have yet to talk about...
1985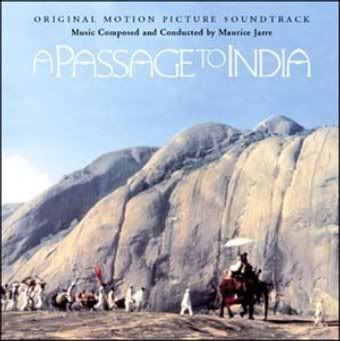 This is the tenth choice I agree with so far, and the second for this decade.
John Williams
was nominated two times, for "
Indiana Jones and the Temple of Doom
" and for "
The River
",
Alex North
was nominated for "
Under The Volcano
" and
Randy Newman
for "
The Natural
", but the outstanding piece of music this year was, absolutely,
Maurice Jarre
's "
A Passage to India
". I love most of Jarre's pieces, and I'm happy for every score he composed that was awarded.
1984
Ah, this was strange. I expected the decision for the year '84 to be quite simple and easy, as I thought from the very moment on that surely "
Star Wars: Return of the Jedi
" must have been the best score. I didn't know the awarded piece by
Bill Conti
, "The Right Stuff", but I was sure that it wouldn't be that good. How deadly wrong I was. Conti really knew how to build tension when he composed that music, and I can even imagine the space flights without ever having seen the actual movie. However, there were other scores to discover. I don't know many works by
Michael Gore
, and "
Terms Of Endearment
" was one of them. I really had no idea what the movie is about, but after listening to the - gorgeous - music I had a closer look and decided immediately that I have to watch it. Then there was
Jerry Goldsmith
's "
Under Fire
". That was a little bit disappointing; I usually like nearly everything Goldsmith wrote, but this one was rather uninterersting. What I found quite intriguing was
Leonard Rosenman
's "Cross Creek" I also had never heard about before, but although I thought seriously of actually letting the award where it already was I decided that nevertheless the music for the "Star Wars" episode is the best one.
1983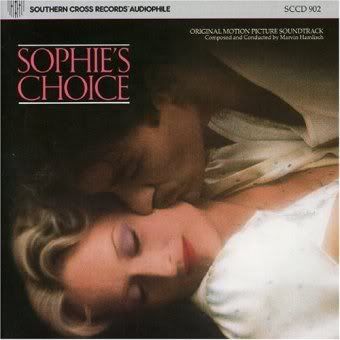 So we had
Meryl Streep
playing Karen Blixen, and now we have her playing Sophie Zawistowski, the title role of Alan J. Pakula's drama "
Sophie's Choice
". When I first saw this movie I had no idea that this was the role for which Mrs. Streep was awarded with an Oscar, nor did I know that the music, composed by
Marvin Hamlisch
, was nominated. I remember me sitting in front of the television CRYING, nearly atl the time. This movie is such a gem I was speachless. I can understand why "
E.T. The Extra-Terrestrial
" won the award, and would understand if
George Fenton
and
Ravi Shankar
would have won it for "Gandhi", but nevertheless I just have to say: "
Sophie's Choice
" deserved it more than any other that year!
1982
The choice in 1982 is absolutely inacceptable! The nominees were
Dave Grusin
's "On Golden Pond",
Randy Newman
's "
Ragtime
",
Alex North
's "
Dragonslayer
" and "
Raiders of the Lost Ark
", by
John Williams
of course, and the score that actually won the Oscar is "
Chariots Of Fire
", by
Vangelis
. This is so ridiculous. I mean, come on, seriously: the first Indiana Jones movie, that phantastic music! Even the "Raiders March" alone is worth the award. "
Ragtime
", "On Golden Pond" and "
Dragonslayer
" are almost just NOT interesting in my opinion, not compared to Williams' phenomenal composition. But "
Chariots Of Fire
"? Alright, it's not really bad, but "
Raiders of the Lost Ark
" is simply a MILESTONE!
1981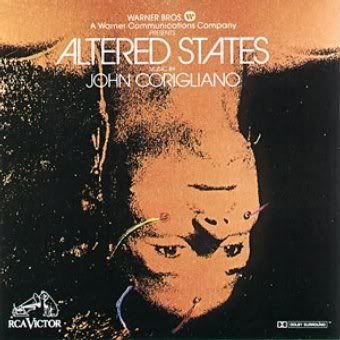 1981 was the year in which
David Lynch
's "
The Elephant Man
" was nominated for metaphorically hundreds of awards but actually earned just few of them. The music for this film, composed by
John Morris
, was nominated for the Academy Award but was inferior to
Michael Gore
's "
Fame
". I really can't understand what's so special about that music. Anyway, another nominee was Roman Polanski's "
Tess
" with music by
Philippe Sarde
. That score as well as the composer was totally unknown to me - and what have I missed! I already knew the movie though, but couldn't remember much of it when I listened to the music for this journal, but I will surely watch it again soon. Then we had "
Star Wars: The Empire Strikes Back
"... And although I first thought about to decide for "Star Wars" I came to the conclusion that what I actually consider to be absolutely breathtaking is
John Corigliano
's "
Altered States
". This piece is so great I can't recommend it enough.
Well, what I only guessed at the beginning is now quite sure for me: this whole thing will be a lot more work than I expected. Sometimes it is really not easy to decide whether to chose this or that specific composition... However, this is so very interesting, and I already discovered many pieces I don't want to miss although I know them only for a few days now.
But I'm sure the next decade will be even more difficult...
Commenti accettati
Musiques Emotionnelles
,
Daniel Robert "Danny" Elfman
,
Ω Radio
,
SP Music Club
,
René Aubry
,
Dario Marianelli
,
Filmscores and Soundtracks
,
Soundtrack
,
Mindfuck
,
The Readers
,
20th Century Classical
,
europa
,
For the Love of Film.....Music
,
Music for Films
,
Philosophers
,
Composers
,
Film Noir
,
A group dedicated to Philip Glass
,
The Movie Group
,
Late Night Cruising Sensations
,
Polyglots
,
Soundtracks and other moody music
,
Angelo Badalamenti
,
Existentialism NOW!
,
i love soundtracks
,
Movie Score Addicts...
,
Sound of the Universe
,
Meryl Streep
,
Genius Loci
,
Zbigniew Preisner
,
Library Lust
,
Jane Austen
Commenti in sospeso
European Nobility
,
Yann Tiersen
,
Contemporary Classical
,
Movie Music
,
John Williams
,
Literature
,
Tea
,
Dirus, A, Um Contemplare
,
Michael Nyman
Commenti