Daniel (I dream of home), 27, Maschio, Brasile
magnoliajasper.wordpress.c…Ultimo accesso: Sabato mattina
6

0

0

2

ascolti dal 22 Dic 2007
331 brani preferiti | 104 messaggi nei forum | 2 playlist |

107 messaggi in bacheca
Aggiorna |


Feed

Feed
| | | | | | |
| --- | --- | --- | --- | --- | --- |
| 1 | | | | | |
| 1 | | | | | |
| 1 | | | | | |
| 4 | | | | | |
| 4 | | | | | |
| 4 | | | | | |
| 4 | | | | | |
| 4 | | | | | |
| 4 | | | | | |
| 4 | | | | | |
| 4 | | | | | |
| 4 | | | | | |
| 4 | | | | | |
| 4 | | | | | |
| 4 | | | | | |
Descrizione
Steps toward constructive appreciation of music
1) All arguments are shaped by the opinion of whoever proposes them. This should be implicitly obvious to everyone involved in any sort of discussion with no need of further elaboration.
2) As a rule of thumb, using someone's musical taste to support a proposition is flawed argumentation for constituting an
ad hominem
fallacy.
3) Any discussion about perceived similarities in two pieces of music should take into account the purpose of the music with equal, if not more, weight than any technical aspects. This applies to most copycat/stolen riff discussions.
4) Genres are artificial categories we use as a way of dealing with some communication and organization trifles. They are not essential to the act of listening - music transcends them.
5) Songs are not supposed to "stand the test of time". The elements which made a song enjoyable years ago are still contained within it nowadays; what may have changed is our perception about it.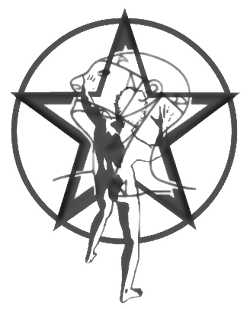 There used to be a milestone counter here, but I scrobble too slowly for it to be relevant...
Groups you should join
The Muse Corporation
|
P-R-A-N-C-E
Attività recenti